The current, second-generation Lincoln Aviator features a variety of chic and clever design elements that separate it from the competition. One of these is the location of the mechanism that allows manual access to the vehicle.
The keyhole that allows manual access to the vehicle is typically found within one of the vehicle's front door handles. But in the case of the Aviator, it's located within the decorative insert of both front quarter panels, just below the mounts for the exterior mirrors. Not only does this cleverly-disguised keyhole provide Aviator owners with the ability to access their vehicle in the event that it has no power, but it does so without disrupting the Aviator's smooth exterior design.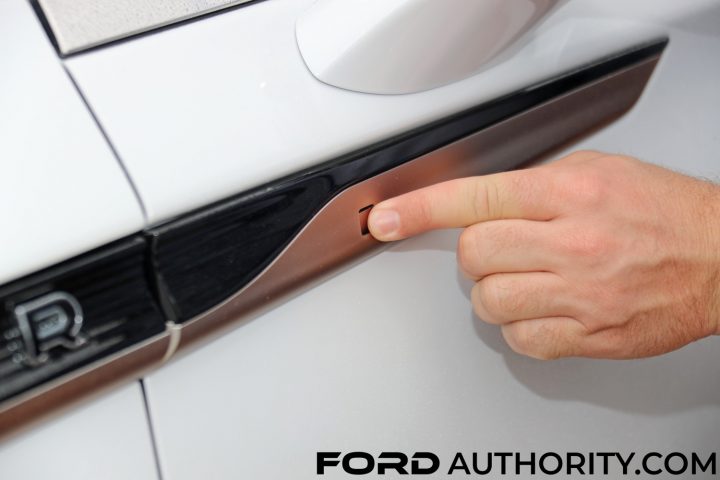 Before we get into the use and operation of the manual access key hole, we should note that the Aviator features electronic handles that are fixed to the exterior, meaning they don't move when pulled to open the door. Instead, the handles have a small rubber-coated button or "trigger pad" on the inside part of each door handle that senses the movement and enables the driver and passengers alike to open the Aviator's doors to enter the vehicle. But when the Aviator loses power, the electronic door handles become inactive, preventing the driver or passengers from unlocking or opening any of its doors.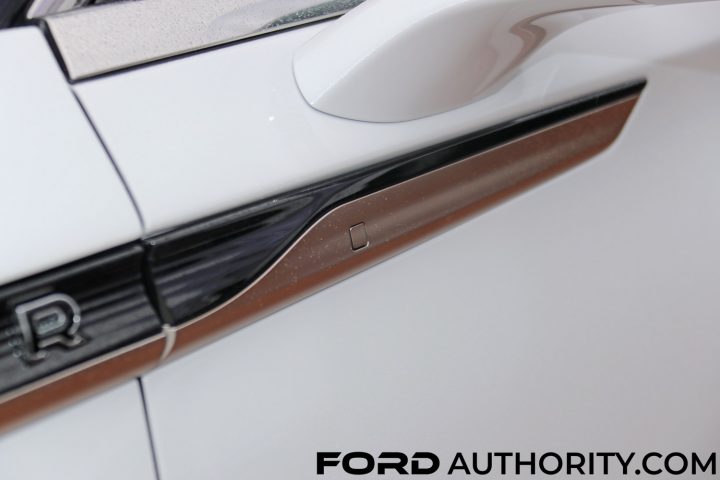 In this situation, owners will need to use the small keyhole and the vehicle's key blade to manually open the doors, by following these three steps:
Remove their key blade from the remote control (key fob).
Insert the key blade into the lock cylinder.
Turn the key blade clockwise.
That should unlatch one of the front doors, enabling access to the cabin. This, in turn, should allow owners to open the hood to jump-start the vehicle.
Want more tips and tricks about the Aviator? Then subscribe to Ford Authority for more Lincoln Aviator news, and non-stop Ford news coverage.