Racing fans could be exposed to a Nascar EV series as soon as 2023, according to documents leaked on July 21st.
Screenshots of the documents were uncovered by Kickin' The Tires, spoiling the sport's plans to introduce a battery electric race car prototype during the preseason 2023 Clash at the Coliseum. It's not clear if the prototype race cars will take the place of traditional ICE-powered models in the exhibition race, but they could pave the way for a series of six EV races to be held later on in the season. The documents suggest that the six races will be held at venues that "align with Cup Series events," but it's not clear if Cup Series drivers will participate in them.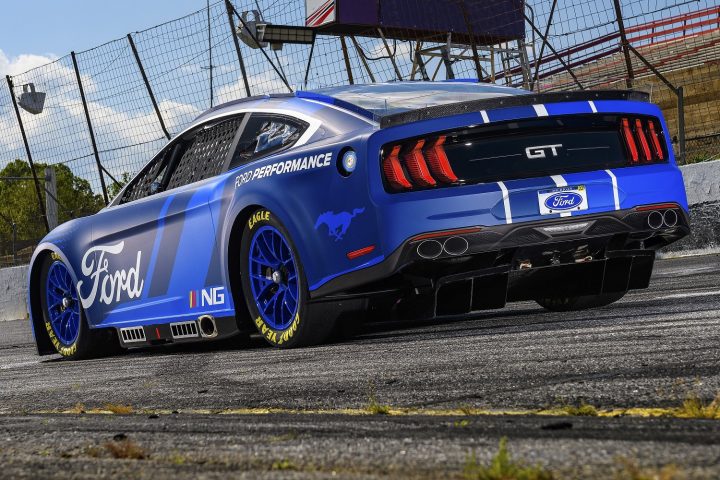 Each EV racing event will include a roster of just 12 race cars. There will be two 30-minute races, one on Saturday and the next on Sunday. The goal is for the Nascar EV race cars to be able to run lap times on par with the gasoline-powered race cars, and non-competitive pit stops will be allowed for teams to change tires or fix crash damage. Charging and battery swaps will not be allowed. The vehicles will feature all-wheel-drive powertrains capable of up to 1,000 horsepower, facilitated by three high-output motors and a 200 kW regen unit.
The uncovered documents also indicate that Nascar will employ what it learns from the EV racing division to "determine the best path forward in National Series for 2025." In fact, the Next Gen race car, which debuted for the 2022 Cup Series season, was designed with electrification in mind, and is able to support the addition of hybrid motors without modification.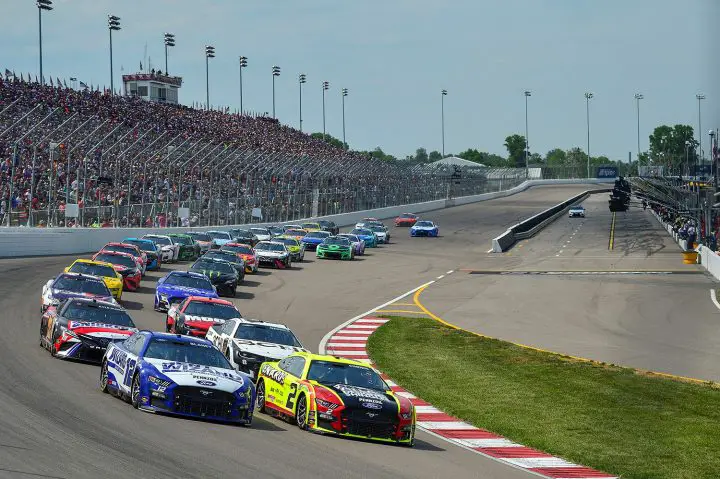 Perhaps one of the largest concerns among diehard fans regarding a potential Nascar EV shift is the loss of the roar of big and powerful internal combustion engines. The sanctioning body is aware of this concern, and is reportedly exploring ways to make the race cars sound more exciting. Additionally, manufacturers will explore the possibility of racing with a crossover-style body to reflect consumer interest.
The Nascar Ford teams currently run the Nascar Mustang in the Cup Series, and this could open the door for a Mustang Mach-E racer in the future. Rival Chevrolet currently fields the Nascar Camaro ZL1, but the model is on the chopping block after the 2024 model year, leaving many to question which direction the Bow Tie brand could go.
Nascar has not confirmed its plans to execute an EV-only series next season, but in early 2022, Steve O'Donnell, Nascar Chief Operating Officer, stated that the sport was looking into an exhibition series consisting of battery electric race cars.
Subscribe to Ford Authority for more Nascar news, Ford Mustang news and 24/7 Ford news coverage.