These days, camper conversions, roof-top mounted tents, and full-blown campers and motorhomes are all the rage as more and more people are looking to get out and explore the world. However, this trend is nothing new, as RVs have been a thing for well over a century, at the very least. In fact, what is believed to be the very first RV ever built and perhaps the last of its kind – this 1914 Ford Model T motorhome – is still around and kicking, and it's going up for grabs at Bonham's upcoming auction at the National Motor Museum in the village of Beaulieu, which is located in the UK.
Constructed just prior to the start of World War I, this 1914 Ford Model T motorhome was commissioned by the Bentall family, which is known for creating the chain of retail stores by the same name. It rides on an extended and beefed-up Model T chassis designed to handle the extra weight it has to carry around, which comes in the form of a wooden caravan body built by Dunton of Reading. The massive new body also houses storage compartments underneath, which make room for additional gear.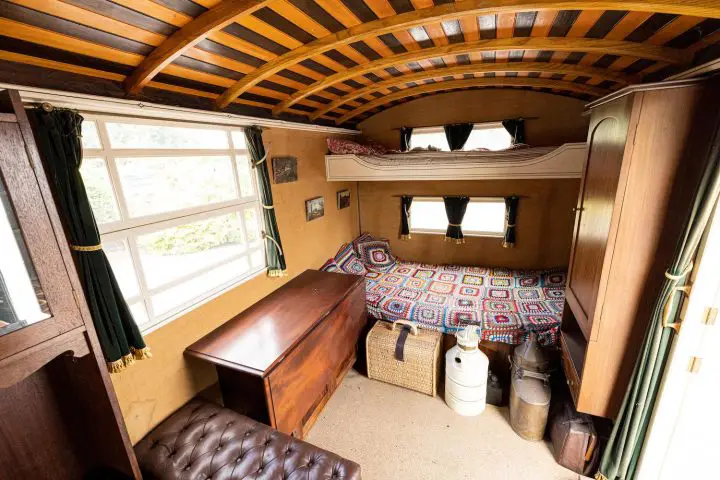 Inside the large wooden body, there's much more wood to be seen, including polished pine floors. Amenities consist of a wood-burning stove that provides both a place to cook and heat in the winter time, a dresser, a swiveling leather bench where the driver and passenger can sit that doubles as a couch and storage box, and green velvet curtains. Nothing compared to today's high-tech mobile houses on wheels, but quite cozy for something built 108 years ago.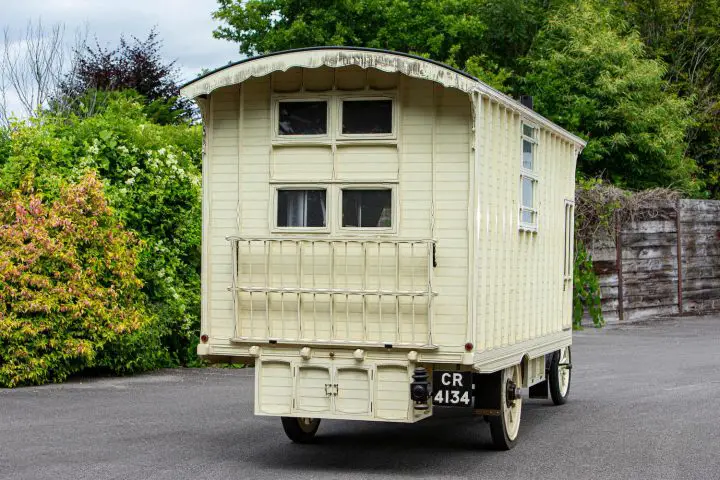 The Bentall family didn't keep this very cool Model T motorhome for long, however, selling it in the 1920s before it wound up sitting, unused, until the 1970s. At that time, it was acquired by a new owner and restored to its former glory, and it remains in very nice condition to this day. After taking part in all sorts of car shows and special events, the vintage machine and piece of RV'ing history is now looking for a new home, though it should probably wind up in a museum somewhere for future generations to enjoy.
We'll have more cool auction finds like this to share soon, so be sure and subscribe to Ford Authority for 24/7 Ford news coverage.