The late Princess Diana famously had an affinity for The Blue Oval after her at-the-time-finance Prince Charles gifted her a 1981 Ford Escort Ghia as an engagement gift that same year. That particular car is still around and was auctioned off just over a year ago, but it isn't the only Escort driven by the beloved figure of the English monarchy, as this 1985 Ford Escort RS – the last one owned by Princess Diana – also just crossed the block at a Silverstone Auctions' event this past weekend, where it proceeded to smash a record for that particular model.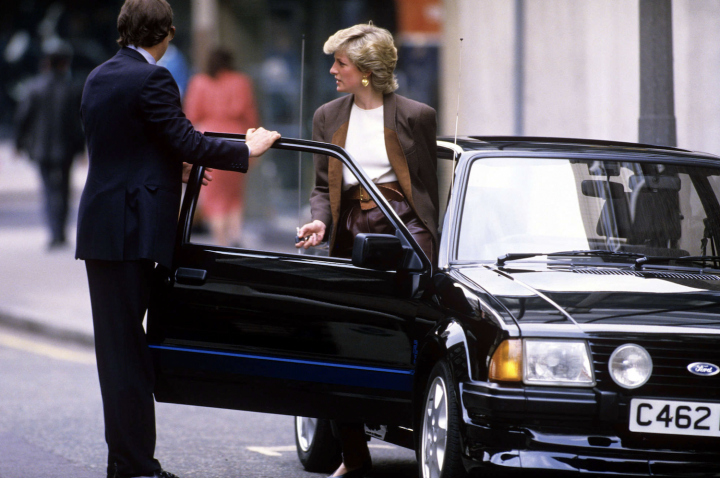 This very special 1985 Ford Escort Turbo RS hammered for an astounding £722,500 ($848,319 USD), a truly incredible sum for any Escort, even one driven by royalty. Of course, this is no ordinary Escort Turbo RS, which is a special enough car in its own right. Diana acquired it after parting ways with her 1981 model and spending a short amount of time behind the wheel of a convertible before realizing that it provided little in the way of privacy or protection from adoring fans and the paparazzi.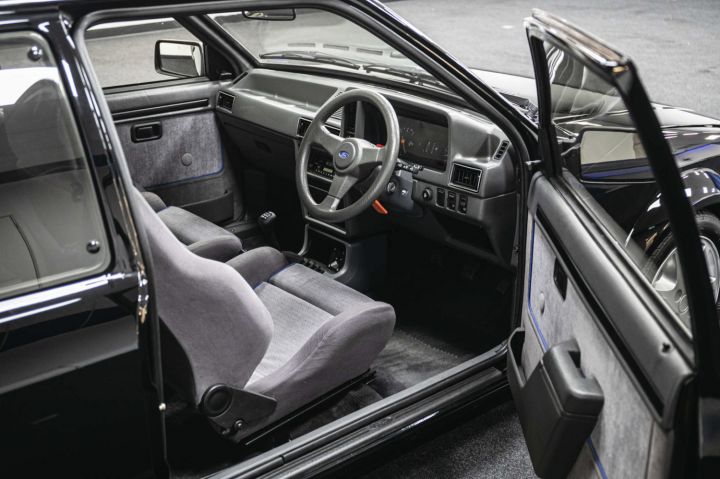 What's particularly notable about her 1985 Escort Turbo RS is the fact that it's finished in black instead of the white hue that adorned the rest of this model's run, making it perhaps the only one to emerge from FoMoCo's assembly line wearing that color. Additionally., Ford's Special Vehicle Engineering department also gave the Escort a five-slat grille from a non-RS model to help it blend in with traffic a bit more, as well as a radio in the glove box and a secondary rear-view mirror for her in-car security detail. Princess Diana proceeded to put just 6,800 miles on the Escort during her time with it before it was returned to Ford, and it has a grand total of 24,961 miles on the clock today after spending time with a Ford employee and subsequent ownership.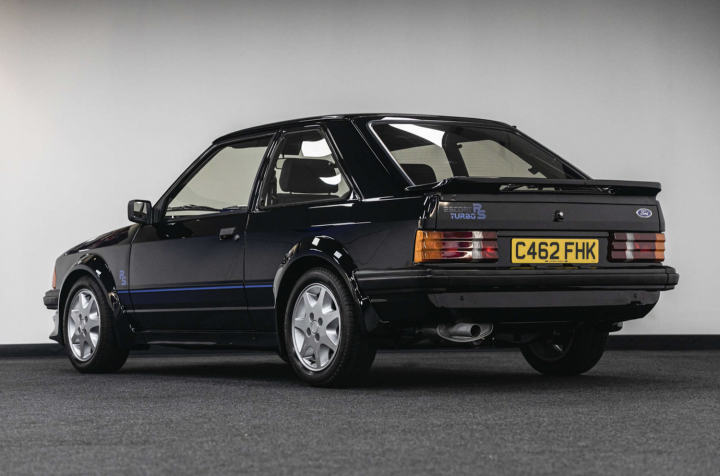 "We have sold a number of motorcars that have had a Royal pedigree but this car ticks every box in terms of history, rarity, condition, and mileage," said Silverstone Auctions Classic Car Specialist Arwel Richards. "The market adores early Ford RS models. When Royal cars come to auction they're usually Rolls-Royces or Range Rovers, so to offer the very best example of the working class hero's sports hatchback with such provenance is perhaps unique and therefore very exciting. The RS Turbo is a driver's car and the late Diana, Princess of Wales was clearly a fan, and it was a fascinating choice for the daughter of an Earl, mother of the future King, and the daughter in law of The Queen to choose."
We'll have more auction finds like this to share soon, so be sure and subscribe to Ford Authority for more Ford Escort news and around-the-clock Ford news coverage.