As Ford Authority reported earlier this week, a court recently ordered Ford to pay $1.7 billion in punitive damages over an issue with the roof used on the 1999-2016 Ford Super Duty. This all stemmed from an accident in 2014, when a couple was killed after their 2002 Ford Super Duty rolled over, a tragedy that prompted that couple's children to file a wrongful death lawsuit against the automaker, which resulted in a $24 million dollar payout. However, The Wall Street Journal is now reporting that the 2002 Ford Super Duty wasn't required to have a stronger roof, as heavy-duty trucks were excluded from tougher requirements at that time.
The rules regulating roof strength on trucks were expanded 30 years ago to include light-duty trucks to better protect occupants in the event of a rollover crash, though many manufacturers – including Ford – lobbied against including heavy-duty trucks in those stiffer standards, noting that safety benefits for that type of vehicle were unclear.
In turn, the National Highway Safety Administration chose not to include heavy-duty trucks in the new regulation, though that eventually did happen following an order by Congress in 2009. This is precisely why Ford is appealing the court's decision, noting that the roof used on the 2002 Ford Super Duty was reasonably safe as designed, met industry standards at the time, and wasn't covered by federal roof-crush requirements. As a result, the NHTSA didn't test these models for roof-crush performance, either.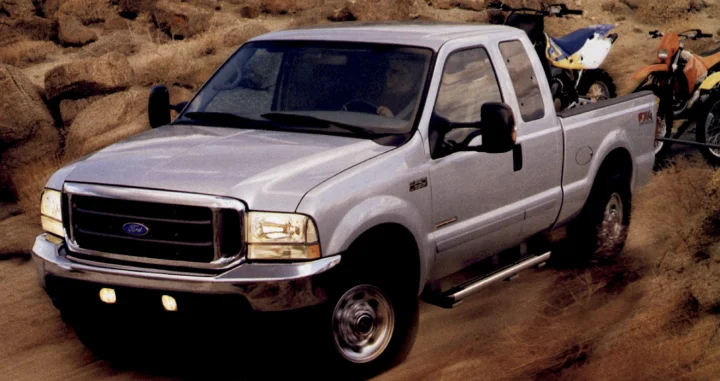 Instead, Ford pins the blame for the aforementioned crash on the truck's tires, which had an incorrect load-carrying capacity. The court did assign 30 percent of the blame to Pep Boys, which is where the owners of the pickup had those tires installed, but levied the other 70 percent of responsibility upon Ford. Additionally, the occupants of the Super Duty weren't wearing their seat belts when the crash occurred, according to court documents. Regardless, Ford is facing 162 lawsuits and 83 additional reports of roof crush similar to this case that affect heavy-duty trucks built between 1999-2016.
We'll have more on this and all of Ford's active lawsuits soon, so be sure and subscribe to Ford Authority for the latest Ford lawsuit news, Ford Super Duty news, and 24/7 Ford news coverage.