Since the very first 2022 Ford F-150 Lightning deliveries took place in mid-May with sales steadily ramping up, owners have sought to test out the new EV pickup in a variety of ways, including its range both laden and unladen and with a lifted suspension and large tires, as well as while towing. The F-150 Lighting has also compared favorably to its competition, as well as a very good vehicle overall, according to most every critic that's driven one. However, one thing that no one has tested – at least until now – is the "vampire" or "phantom" drain of the 2022 Ford F-150 Lightning, though Alex Dykes of the YouTube channel Alex on Autos did exactly that recently with impressive results, as we can see from his recent Facebook post.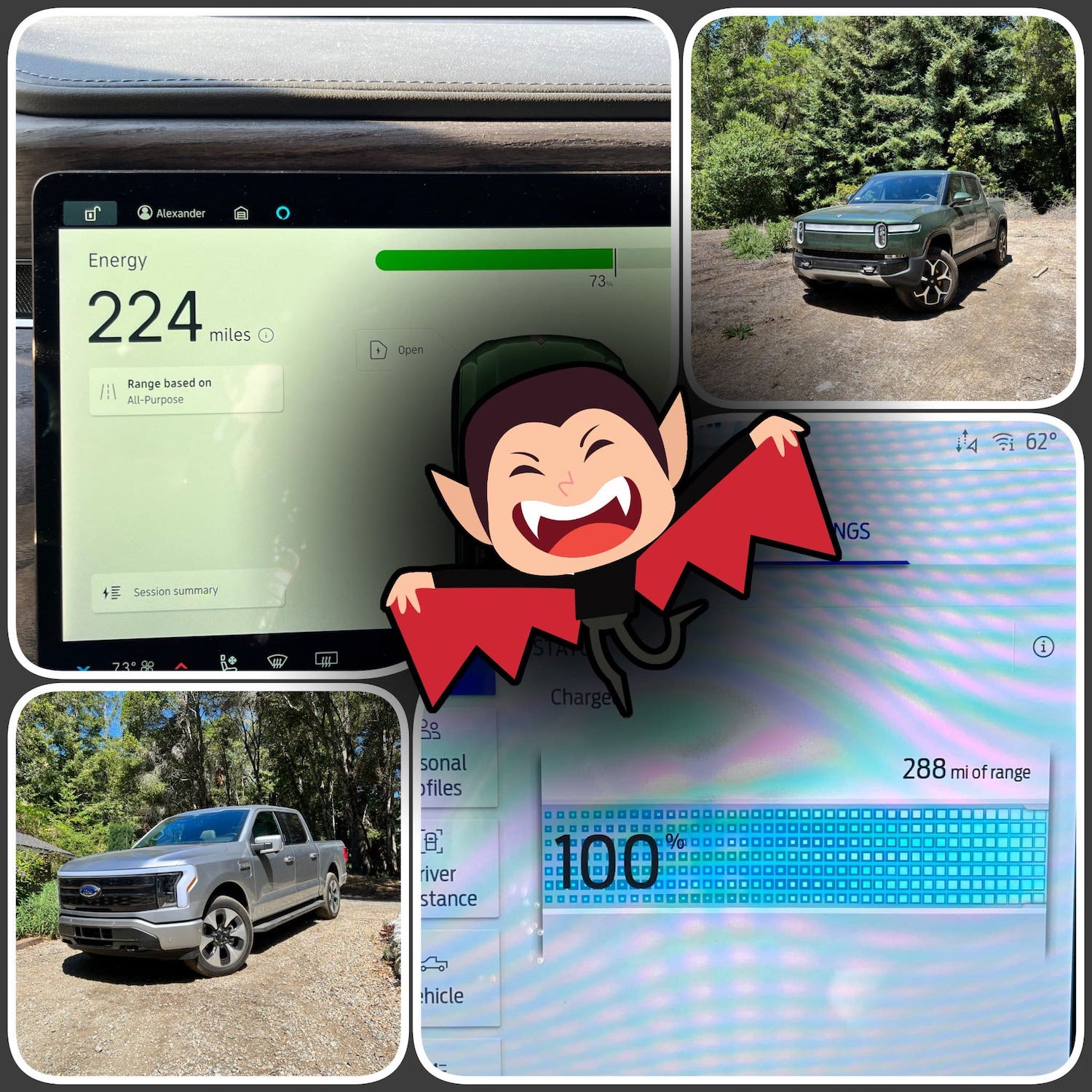 Dykes – a current 2022 Ford F-150 Lightning and former Ford Mustang Mach-E owner (who discovered that Lincoln MKZ wheels fit pretty well on the EV crossover) – recently put his pickup to the test by parking it next to a Rivian R1T for 13 days to see how much energy each drained from its respective battery during that time. This test is notable as many EVs – like those produced by Tesla and Rivian – are essentially always running in some way, shape, or fashion, while most ICE vehicles mostly shut down after a day or so.
Turns out, the 2022 Ford F-150 Lightning functions much the same way its ICE counterpart does, as Dykes discovered. The EV pickup still showed a 100 percent charge after nearly two weeks of sitting idle, though it did consume around 2 kWh or five miles of range during that time. Meanwhile, the Rivian ate up 27 percent of its battery power, or 34.7 kWh without its Gear Guard (sentry mode) activated.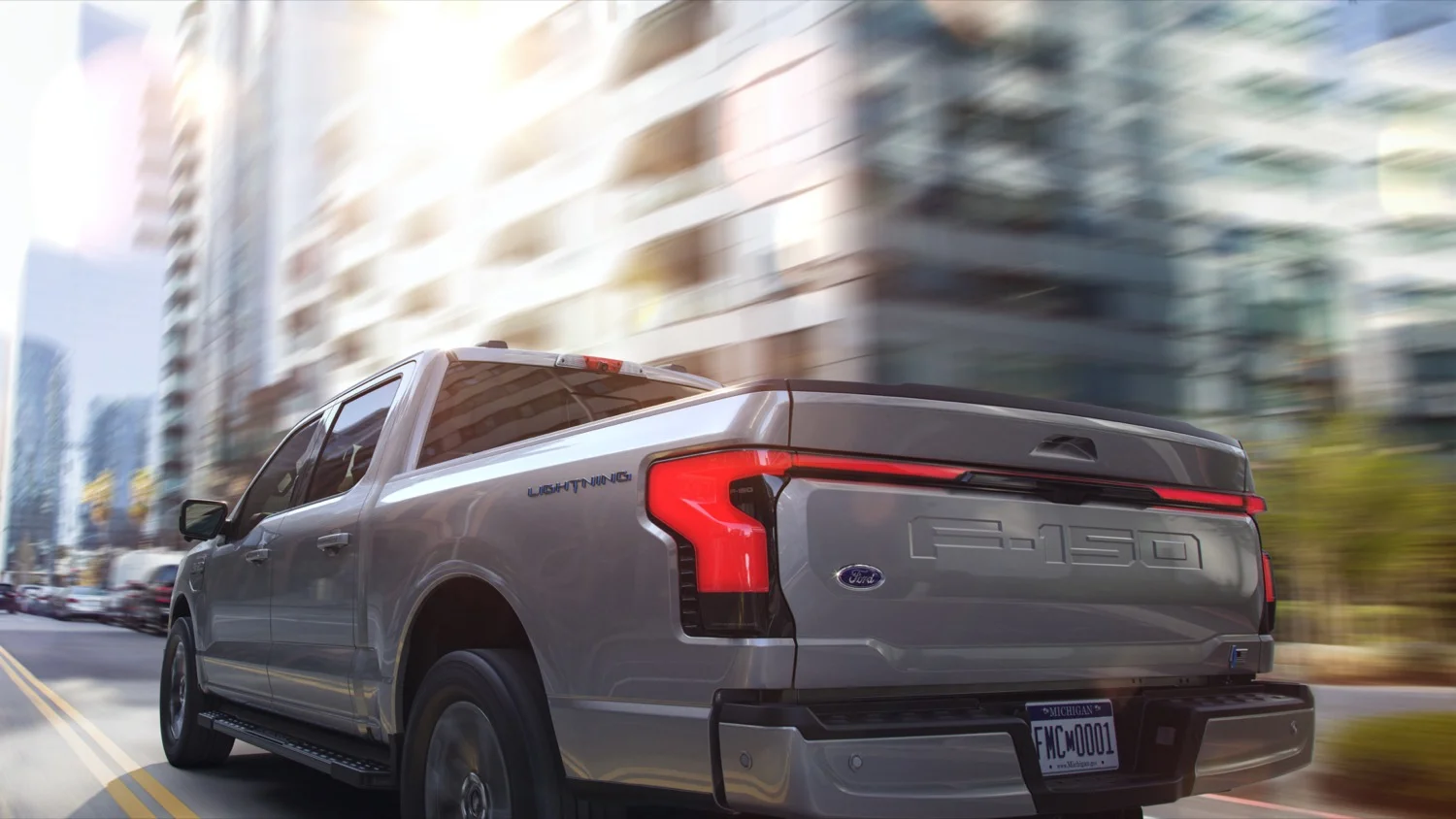 Dykes did note that Rivian has since released a software update that is supposed to cut this vampire drain by around 15 percent while the R1T is idle, and he's currently testing to see if that's actually the case. Regardless, this is good news for Lightning owners that tend to leave their vehicles sitting around unplugged for extended periods of time – such as when they park at the airport to go on a trip with no charger available.
We'll have more on the F-150 Lightning soon, so be sure and subscribe to Ford Authority for the latest Ford F-Series news, Ford F-150 news, F-150 Lightning news, and continuous Ford news coverage.