Since its launch, the Ford Mustang Mach-E has drawn considerable praise for its safety tech and testing results, earning a Top Safety Pick award from the Insurance Institute for Highway Safety (IIHS) after acing all six IIHS crashworthiness tests with good ratings and a perfect five stars in both the Euro NCAP and Green NCAP assessments, much of it thanks to the EV crossover's unique crash structure. Things are changing over at IIHS, however, as the agency aims to improve its Automatic Emergency Braking (AEB) standards and begin assigning official ratings to partially autonomous systems like BlueCruise. Regardless, the 2022 Ford Mustang Mach-E recently earned accolades from the IIHS once again – this time, for the performance of its AEB system at night.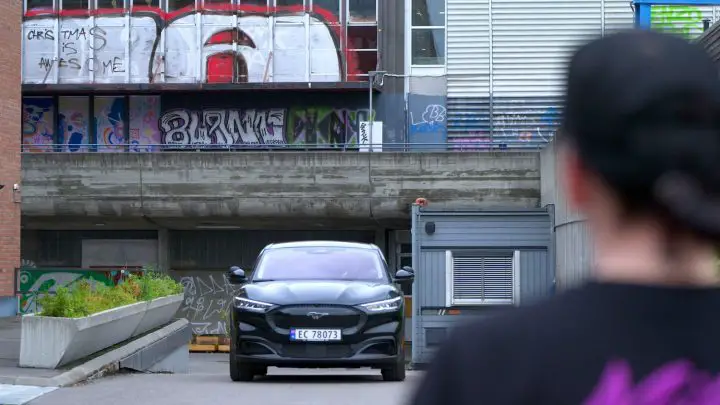 The 2022 Ford Mustang Mach-E was one of just four vehicles out of 23 tested that earned a "superior" rating in terms of nighttime AEB performance, which was the highest possible result. In this particular test, the Mach-E's system helped it avoid hitting a dummy "crossing" the road while traveling at different speeds, and also in the 25 mile-per-hour parallel test with both low and high beams activated. However, as was the case with all "superior" rated vehicles, the EV crossover slowed substantially with its high and low beams activated in the 37 mile-per-hour parallel test.
Regardless, this is good news for the Mach-E, as most every other vehicle tested experienced difficulties when trying to stop or avoid pedestrians in the dark. This is a sharp contrast to daytime performance, in which half of the vehicles IIHS has tested have received superior ratings. This is notable because pedestrian fatalities continue to rise, and roughly 75 percent of them occur at night.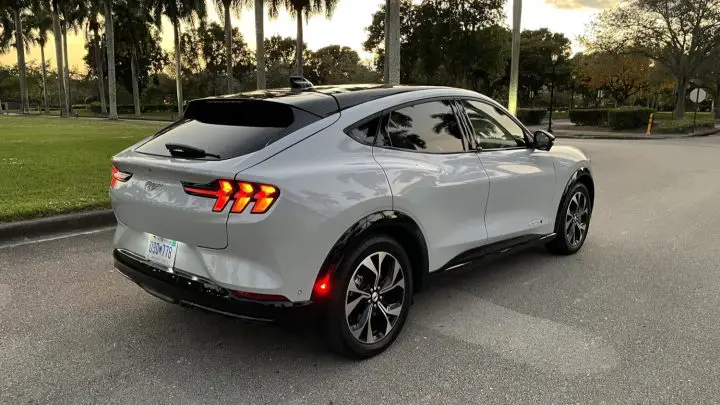 "As we expected, most of these pedestrian AEB systems don't work very well in the dark," said IIHS President David Harkey. "But it's clear automakers can rise to this new challenge, as Ford, Nissan, and Toyota each earn superior ratings for some models. It's discouraging that so many midsize SUVs and small pickups perform poorly in the nighttime test because research suggests these types of vehicles are more dangerous to pedestrians."
We'll have more on the Mach-E soon, so be sure and subscribe to Ford Authority for more Mustang Mach-E news and ongoing Ford news coverage.