The 2023 Ford F-150 Raptor R was revealed last month as the long-awaited, highly-anticipated return of the V8-powered off-road Blue Oval pickup. At that time, FoMoCo revealed pretty much everything there is to know about the new Raptor R, including its beefed-up suspension underpinnings, price tag, and supercharged Ford 5.2L V8 Predator powerplant. However, Ford Truck Communications Manager Dawn Mckenzie recent confirmed one very interesting detail about the 2023 Ford Raptor R to Ford Authority – its curb weight, which is surprisingly close to the regular, V6-powered F-150 Raptor.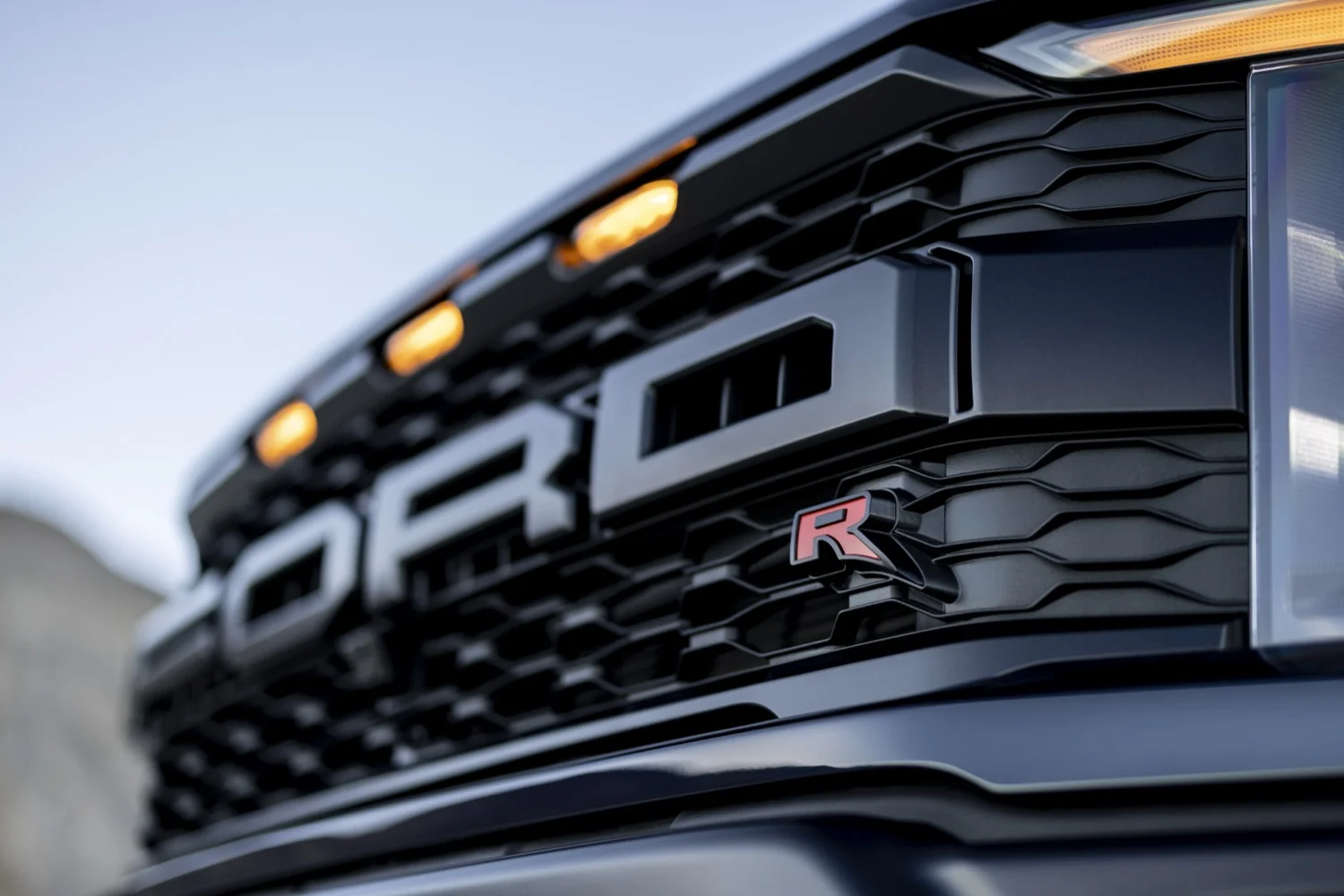 2023 Ford F-150 Raptor Weight Ratings

| 2023 Ford F-150 Raptor | 2023 Ford F-150 Raptor with Raptor 37 Performance Package | 2023 Ford F-150 Raptor R |
| --- | --- | --- |
| 5,740 pounds | 5,886 pounds | 5,950* |
The V8-powered 2023 Ford Raptor R will tip the scales at approximately 5,950 pounds, which is a mere 210 pounds more than the V6-powered F-150 Raptor – a rather small difference, indeed. This is particularly true when we consider the fact that the Raptor R comes with 37-inch tires as standard equipment – rubber that's optional on the regular Raptor, which comes standard with 35-inch tires. The Raptor R is also equipped with a beefier front axle and a bigger driveshaft, as well as some visual enhancements when compared to the regular Raptor.

In terms of pricing, the 2023 Ford F-150 Raptor will be $5,220 more expensive than the 2022 model due to the fact that The Blue Oval is dropping that model's 800A Standard Equipment Group for the 2023 model year, leaving the 801A High Equipment Group as the least expensive option. That means the cheapest 2023 F-150 Raptor will cost $75,775 (minus a mandatory $1,795 designation fee), compared to the Raptor R's base price of $109,145. Thus, customers will have to decide if that extra $33,370 justifies the extra 250 horsepower and 130 pound-feet of torque that the R offers over its V6-powered counterpart.
We'll have more on the F-150 Raptor R soon, so be sure and subscribe to Ford Authority for more Ford F-Series news, Ford F-150 news, Ford F-150 Raptor news, and comprehensive Ford news coverage.