The Blue Oval's official Ford Bronco catalog has gained a slew of parts and accessories that owners of the rugged SUV can purchase in recent months, including a tube door kit, power packs for the Ford 2.3L I-4 EcoBoost and Ford 2.7L V6 EcoBoost engines, Method wheels, a two-inch lift kit, a Sasquatch fender flare kit, tire pressure monitoring kit, an off-road fog light kit by Rigid, a bead lock wheel kit, bead lock ring kit, a roof-mounted off-road light kit, red and orange bead lock trim rings, a black Wildtrak rear emblem, tow hooks in a trio of colors, and windshield banners. Now, that catalog is expanding yet again with a new GOAT badge accessory for the Ford Bronco family that's truly unique.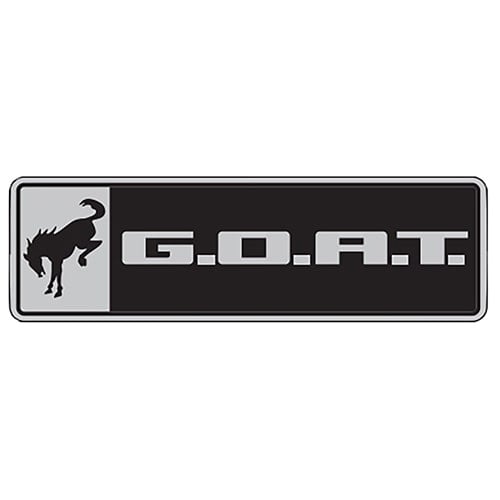 As one might expect from such an offering, the new GOAT badge – which is sold under part number M-1447-GOAT, appropriately enough – will fit on either the Ford Bronco or Ford Bronco Sport, in a variety of places including the tailgate, fenders, doors, engine cover, among many others. The only limit is one's imagination, it seems.
The new Bronco GOAT badge is finished in chrome with a black background and measures 4.5 inches long by 1.36 inches wide. It's made from silk-screened vacuum-formed ABS with UV resistant coating, and is easy to install thanks to a piece of included automotive-grade double sided tape on the backside of the badge.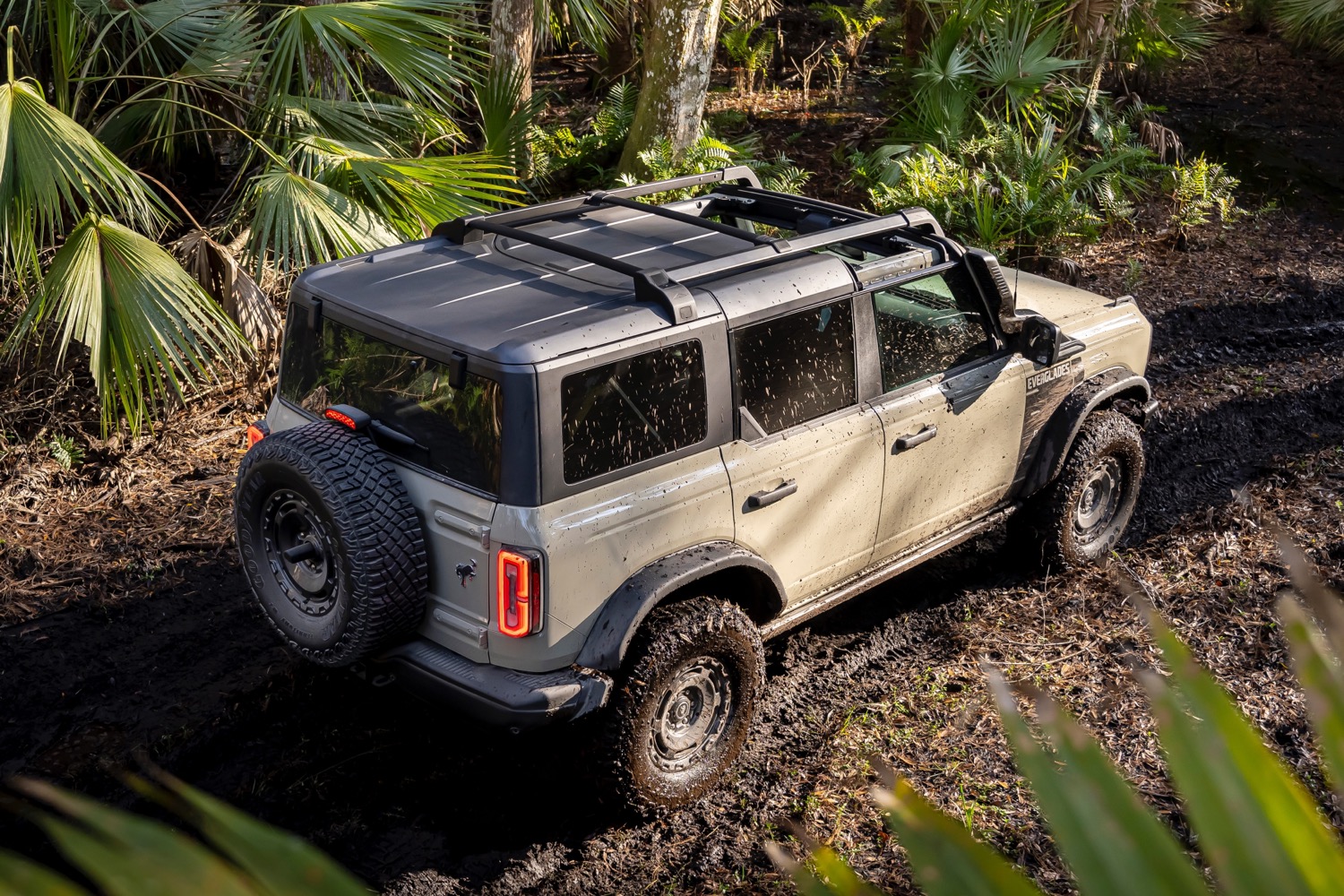 The Ford Bronco GOAT badge is sold individually, so one will need to buy multiples to make it look right on something like the front fenders. Regardless, it retails for $35, and gives owners a new and unique way to customize their SUV or crossover, as well as tell the rest of the world that they drive something pretty special, too.
We'll have more new parts and accessories to share soon, so be sure and subscribe to Ford Authority for more Ford Bronco news and non-stop Ford news coverage.