Since its launch, the 2022 Ford Maverick has proven to be rather popular with a diverse group of customers, and perhaps unsurprisingly, is also a popular vehicle to modify. As such, we've seen a host of aftermarket parts and accessories launch for the compact pickup over the past several months, including a new intake manifold and throttle body spacer kit from Boomba Racing, powered tonneau covers, an air strut suspension kit, and an active cargo system. Now, a company called GFC has debuted a new platform camper for the Ford Maverick that should prove pretty appealing to those that like to sleep in the wilderness.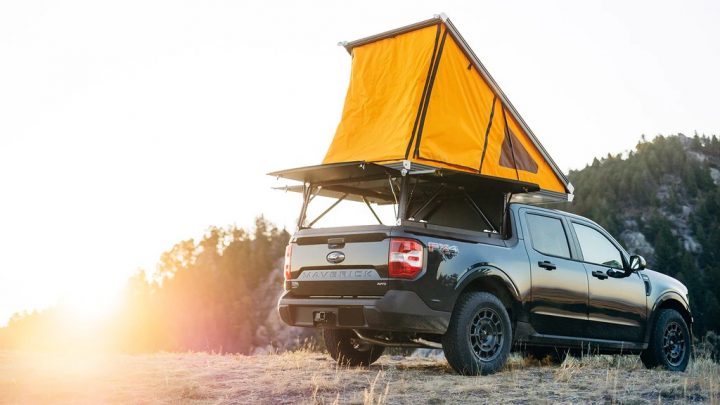 The Ford Maverick GTC Platform Camper features an aluminum space frame and is designed to fit the pickup's 4.5-foot bed perfectly, yet offers up a 50×90-inch sleeping area and 7.5-feet of standing room inside. The camper weighs 255 pounds and sits 6.5 inches above the top of the cab when it isn't in use, and that's only because the pickup's "shark fin" is in the way. The camper comes with an upholstered two-inch mattress for sleeping purposes, a translucent roof, and all the required mounting hardware and seals, as well as GFC's Transform-A-Floor modular floor system that allows for further customization.
GFC tested the camper's impact on fuel economy on a Ford Maverick equipped with the turbocharged Ford 2.0L I-4 EcoBoost powerplant and found that it didn't make a noticeable difference in that regard, though we imagine that the extra weight and aerodynamics will have some sort of negative impact.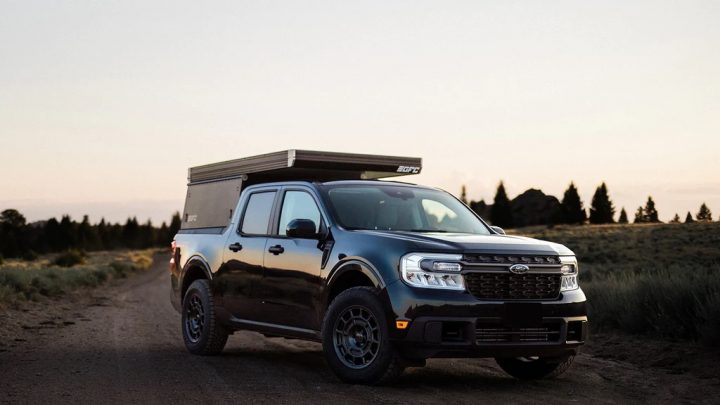 The asking price for this new camper is $7,700, and it's available to reserve now. Customers can choose to drive their Maverick to GFC and the company will install it for them, or they can have it delivered and someone can actually drive to them and do the installation at their home. Combined with the Maverick's reasonable asking price, this certainly seems like a compelling combination.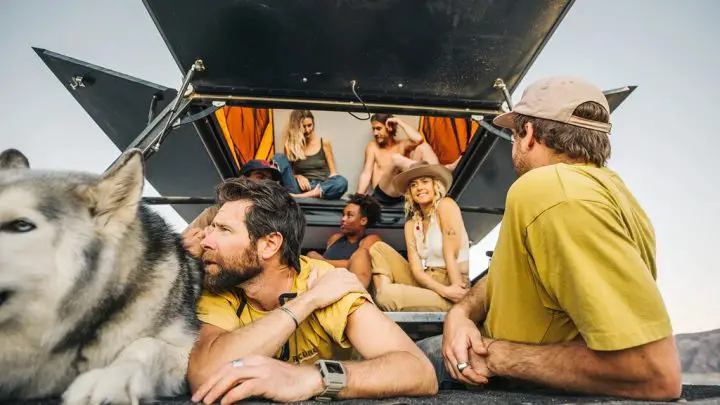 "For someone looking to get out and have adventures every weekend, I can't think of a better combo," said GFC Founder and CEO Wiley Davis. "The Maverick is easy to park, easy to drive, and will take you almost anywhere you'd want to go. And the GFC Platform Camper is an American-made product that turns the Maverick into a blended indoor-outdoor living space that works like a portable cabana. All that for less than the purchase price of a camperless Tacoma seems like the hot ticket if you ask me."
We'll have more aftermarket parts and accessories to share soon, so be sure and subscribe to Ford Authority for more Ford Maverick news and 24/7 Ford news coverage.