The Ford Mustang Mach-E has fared quite well in terms of efficiency, posting EPA range ratings that are competitive in the EV space, as well as ranking as the second most efficient small SUV in Consumer Reports testing. However, even though the Mach-E's range ratings have held up well in different kinds of weather, as is the case with most EVs, range can suffer depending on temperatures, and that's precisely what Consumer Reports discovered recently when testing the Ford Mustang Mach-E and a host of its competitors.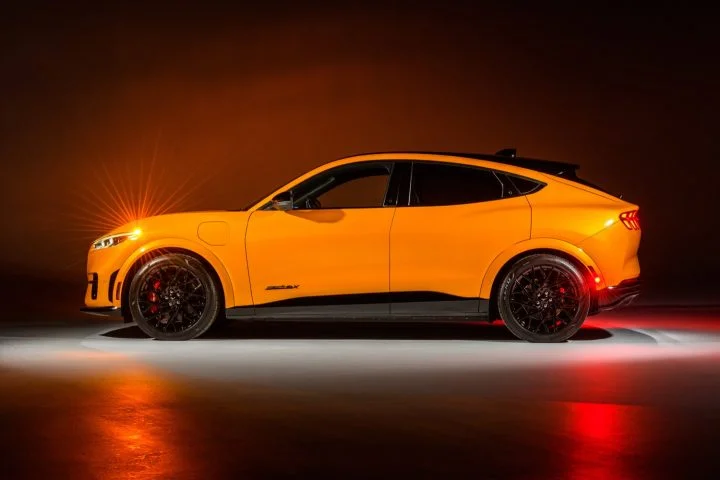 The consumer organization tested five all-wheel drive EV crossovers – the Ford Mustang Mach-E extended range, Hyundai Ioniq 5, Tesla Model Y Long Range, and Volkswagen ID.4 Pro S – to determine precisely how each is affected by both cold and hot temperatures. Each vehicle was tested in exactly the same way in the same weather, on three different days – a cold one, a mild day, and a hot day, along a 142-mile round trip down Connecticut Route 2 and I-91.
Overall, cold weather averaging 16 degrees drained about 25 percent of these vehicles' range when driving at 70 miles-per-hour compared to mild weather – a significant cut, indeed. Meanwhile, taking short trips while running the heater also zapped range by around 50 percent. However, warm 80 degree days produced the best range results, interestingly enough.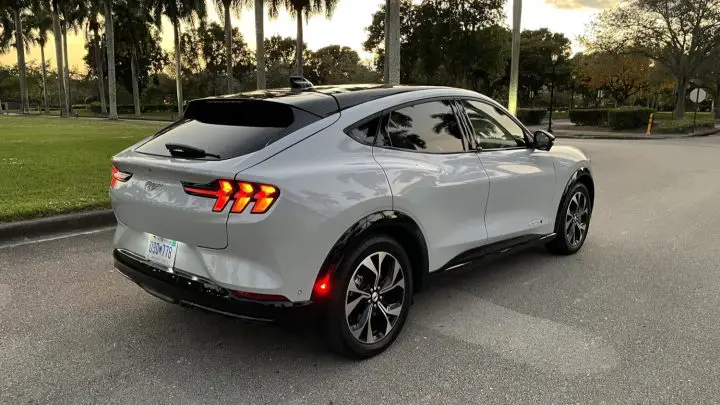 In terms of individual models, the Ford Mustang Mach-E traveled 188 miles on a charge in cold weather, 250 miles in mild weather, and 275 miles in warm temperatures, the latter of which is actually higher than the car's 270-mile EPA rating. That's also right on par with the Tesla Model Y, which has an EPA rating of 326 miles but only traveled 186 miles in cold temps, 252 miles in mild ones, and 274 in warmer weather. An interesting result indeed, and one that underscores the need for automakers to be more upfront about how weather affects EV range in general.
We'll have more on the Mach-E soon, so be sure and subscribe to Ford Authority for more Mustang Mach-E news and non-stop Ford news coverage.