The Ford Mustang Mach-E made headlines last year for driving 840 miles while using just 6.5 miles per kilowatt-hour of energy, setting a new Guinness Book of World Records mark in the process. A few months later, the EV crossover had claimed three world records, with two more coming in the form of recording the shortest charging time and fewest charging stops along the UK's longest road trip from the northern tip of Scotland to Land's End at the southern tip of England. Now, the Ford Mustang Mach-E has yet another trophy to add to its proverbial case after winning a fuel economy contest in the UK as well.
The Mach-E claimed first place in the the prestigious Layer Marney Cup, an annual 80-mile fuel trial that travels through north Essex and finishes at historic Layer Marney Tower near Colchester. This time around, Fergal McGrath and Kev Booker – the same team that earned the aforementioned Guiness Book World Record last year – achieved 6.3 miles per KWh behind the wheel of their EV, which equates to 575 miles of range. It was the first time since 2018 that Ford officially entered the contest, when it coaxed 123 miles-per-gallon out of a Mondeo Hybrid.
The Layer Marney Cup was first run in 1914, when F.C. Byford managed to get his Unic over the finish line at the 16th century Layer Marney Tower, the tallest gatehouse in Britain, to achieve 42.26 miles-per-gallon. Since then, vehicles of all types and vintages have come from around the country and the world to compete in the thrifty "race."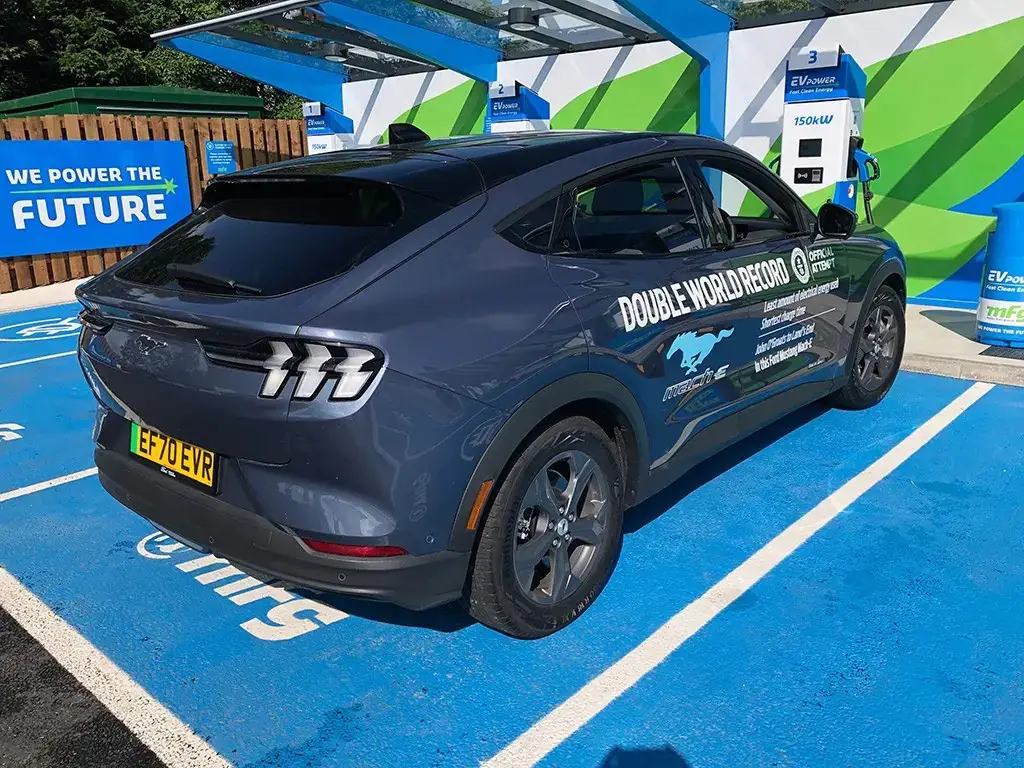 Today, the Layer Narney Cup hosts vehicles from as early as the 1920s – as well as fans interested in checking them out at the grounds of the historic building – after it was revived following a 101-year absence. Anyone is welcome to enter, though vehicles must be roadworthy and be pre-approved prior to the start of the event.
We'll have more on the Mach-E soon, so be sure and subscribe to Ford Authority for more Mustang Mach-E news and ongoing Ford news coverage.