Ford Motor Company has filed a patent for a hidden camera detection system, Ford Authority has learned.
The patent was filed on July 31st, 2020, published on August 23rd, 2022, and assigned serial number 11423639.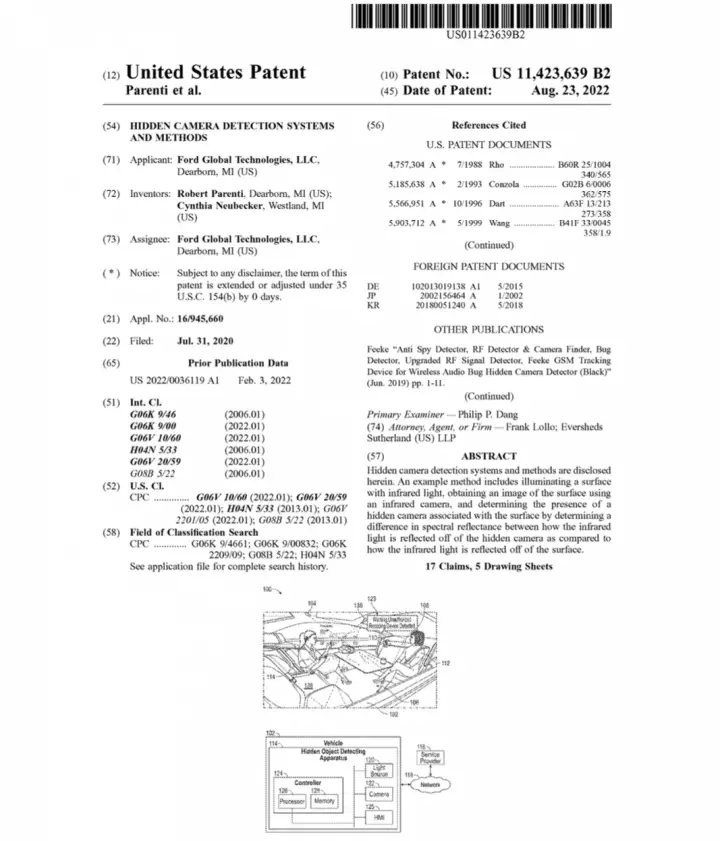 The Ford Authority Take
Ford has filed a host of detection-related patents over the past several months, including one for a vehicular pest repellent system, a wet seat detection and mitigation system, a luggage detection and tracking system, a parental control and child detection system, a harmful gas detection system, a device detection and reporting system, a harmful gas detection system, and a distracted driving detection system. Now, this new Ford patent presents an idea for a hidden camera detection system that could prove quite useful as well.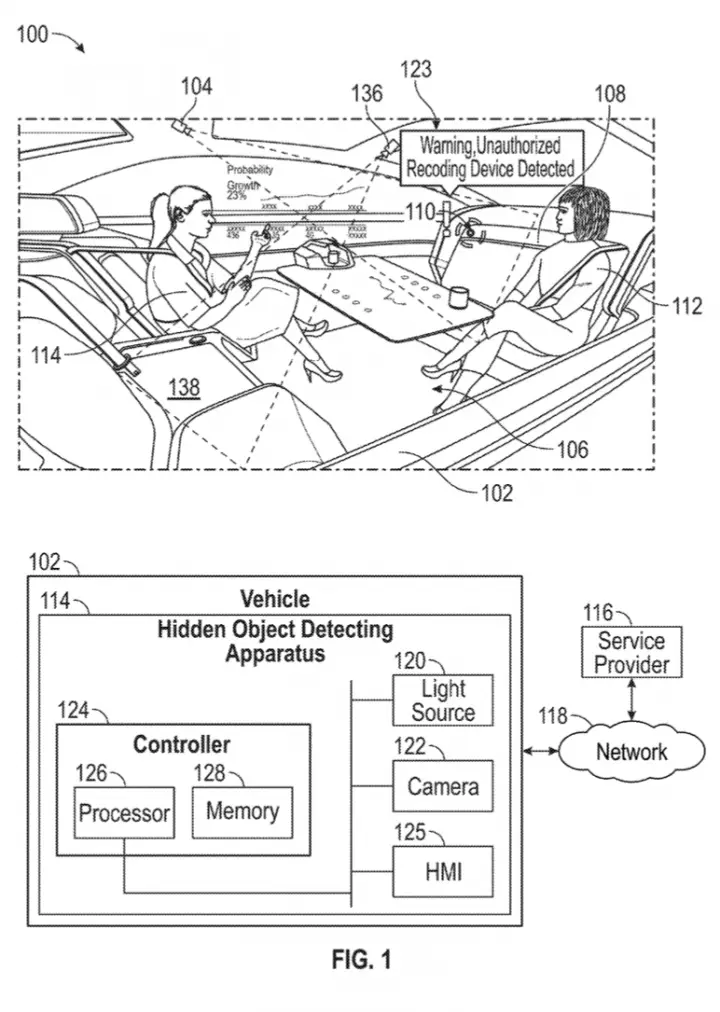 The system in this particular patent consists of an infrared light and camera that could be used to detect the presence of a hidden camera in a vehicle by determining a difference in spectral reflectance between how the light is reflected off the hidden camera compared to a normal surface. The idea here is to detect the presence of unauthorized recording devices, then warn occupants as to its presence.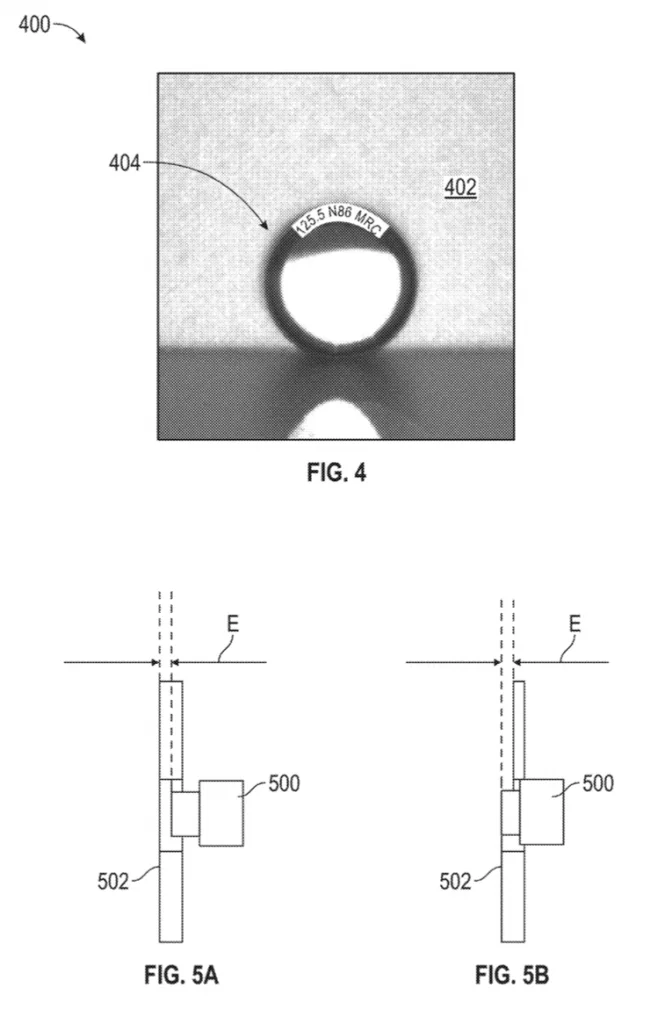 As this Ford patent points out, advances in technology mean that cameras these days are quite tiny and easy to conceal, which makes malicious activity even easier for those interested in engaging in that sort of thing. That has also led to a the emergence of new devices that are designed specifically to detect hidden cameras and other sorts of electronics, though most of those rely on things like heat signature, network connectivity, or interference to do so. This system uses a different kind of approach to accomplish the same task, one that may prove viable in future applications.
We'll have more on this and all Ford patents soon, so be sure and subscribe to Ford Authority for the latest Ford trademark news, Ford business news, and ongoing Ford news coverage.