While the gender gap has steadily narrowed in recent years, the automotive industry is male-dominated, which makes it an intimidating environment for many women and young girls. Recently, Ford Performance set out to change this perception by teaming up with Nascar Camping World Truck Series driver Hailie Deegan to introduce young girls to the world of automotive engineering.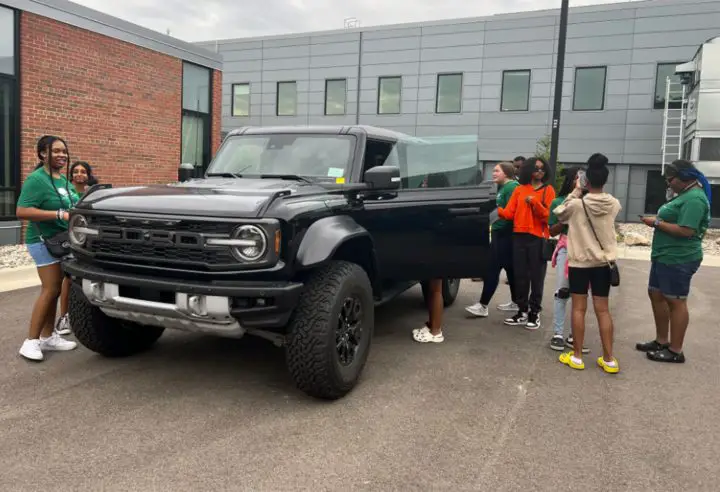 Over the past four weeks, a group of 25 incoming ninth grade girls – who are part of the Girls in Engineering Academy – participated in workshops in engineering, math, computer science and communications skills, all of which were presented by the Ford Performance team. The girls were also able to participate in hands-on engineering projects, as well as field trips to engineering facilities and other STEM locations. Female engineering students were tapped to help make up the field of program leaders.
The Ford Performance team presented several days of activities for the girls involved in the program, which included a series of guest speakers from Ford engineering leaders in areas like electrification, aerodynamics and off-roading. Ford racing drivers were also invited to speak, such as Vaughn Gittin Jr., Shelby Hall, and Hailie Deegan.
"I wish I had taken some college courses because it would've made it easier for me to learn about the engineering side of racing," Deegan said in a video conference with the participants. "You're always learning in the racing world. You're always around watching people build cars and developing parts. There's a lot that goes into engineering on the racing side. I've learned so much just from being around it."
The program finishes on August 7th, 2022, culminating in a field trip to Michigan International Speedway for the Nascar Cup Series race, where the participating girls will be able to see the Ford Performance teams compete at the highest echelon of stock car racing.