The Ford Thunderbird originally launched back in 1955 as a sporty, two-seat convertible marketed as an upscale rival to the Chevy Corvette. That didn't last long, however, as the T-Bird grew to add a a second row of seating in 1958 and wound up lasting a total of 10 generations before it was discontinued and brought back once again as a retro two-seat convertible in 2002 before it bowed for the second time following the 2005 model year, though that last model initially garnered quite a bit of praise from the press.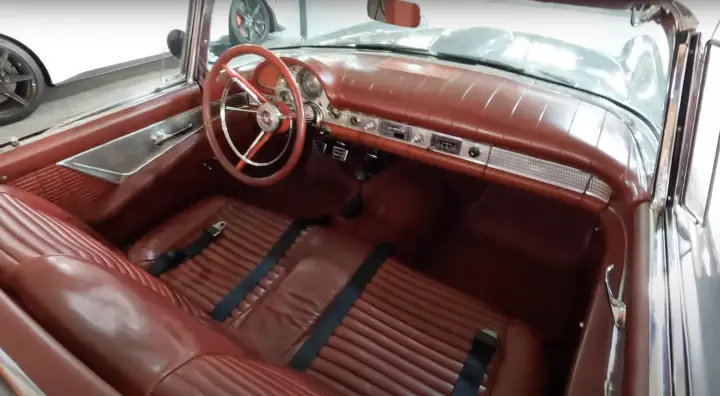 Ford filed to trademark "Thunderbird" in January of 2021, and as Ford Authority exclusively reported this past May, the automaker is considering bringing back its iconic model as a possible Corvette rival. In the meantime, we can take a closer look at how the original and last-gen Ford Thunderbird stack up in this video from Tyler Hoover of the YouTube channel Hoovie's Garage.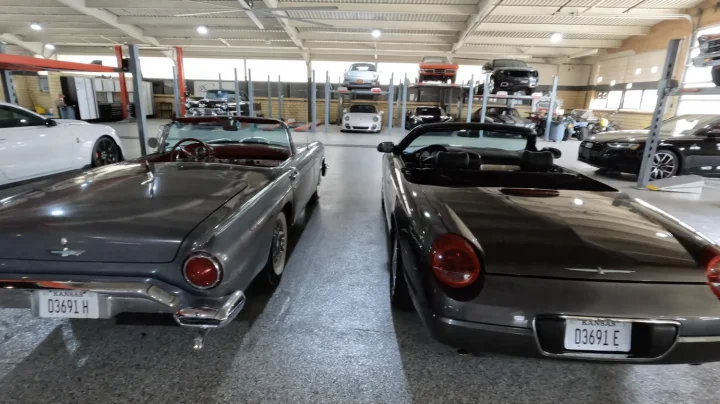 Though both of these cars are two-seat convertibles, this 1957 Thunderbird and 2003 model couldn't be much more different otherwise, as one might imagine. In terms of styling, however, Ford did a nice job of paying tribute to the first-gen T-Bird with its front grille and circular headlights. Whether the two really diverge is in the interior, as the newer car is often criticized for its uninspiring cabin full of cheap plastic, which isn't quite as elegant as the original.
Sharing a platform with the Jaguar S-Type and Lincoln LS, the last-gen Thunderbird is equipped with a somewhat underpowered 3.9L V8, but one could say the same of the '57 model and its 312 cubic-inch V8, which is a little slow by today's standards. However, at least this particular car has a manual transmission to make it a bit more fun to drive.
Overall, it's clear that Ford did a nice job making the last-gen T-Bird a suitable tribute to the original, even if it didn't sell in massive numbers, as one would expect from a two-door convertible in this day and age. Now, we'll simply hold out hope that Ford has another, more exciting follow-up in the works.
We'll have more on the Thunderbird soon, so be sure to subscribe to Ford Authority for the latest Ford Thunderbird news and continuous Ford news coverage.