A host of Ford Pro commercial vehicles are currently participating in pilot programs in various places around the globe, including the E-Transit, which is taking part in a sustainable delivery pilot program in the UK and as part of FedEx's EV studies, while the Ford F-150 Lightning is participating in pilot programs organized by Pacific Gas and Electric Company (PG&E) and Duke Energy, with both of these all-electric vehicles recently joining a Managed Electric Vehicle Charging pilot program hosted by the Sacramento Municipal Utility District (SMUD), too. Now, a Ford F-550 Super Duty prototype hydrogen fuel cell pickup is also set to be tested by SoCalGas as it explores ways to cut fleet emissions moving forward.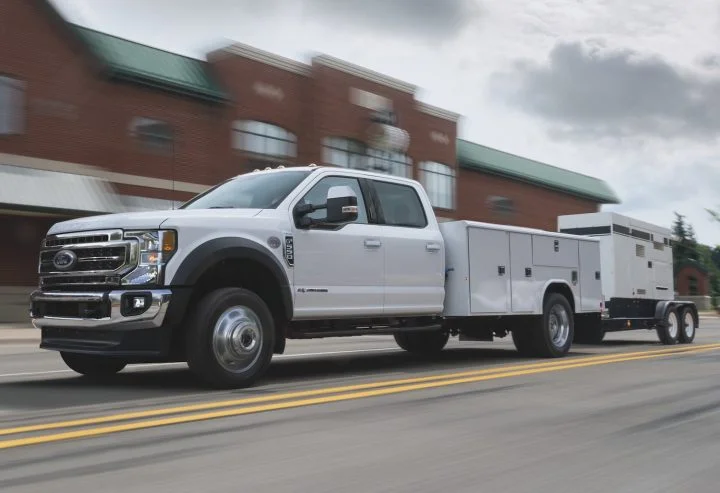 The special Ford F-550 Super Duty prototype is being developed and tested by both The Blue Oval and the utility company in an effort that is part of the U.S. Department of Energy's (DOE) SuperTruck 3 program, which aims to significantly reduce emissions in medium and heavy-duty trucks.
SoCalGas will test the Ford Super Duty model in real-world conditions to see how it holds up to the demands of utility work when it deploys in 2025, while the company will also be adding a a temporary hydrogen refueling station at its Bakersfield, California location to keep the truck going. The current SoCalGas fleet already includes 50 hydrogen fuel cell electric vehicles (HFCEVs), and the company plans to install 1,500 electric vehicle chargers at 67 other facilities by the end of 2024.
"Ford's strategy to reduce carbon emissions across the globe includes investigating multiple technologies that will help us achieve these goals across a broad spectrum of applications," said Jim Buczkowski, executive director, Ford Research and Advanced Engineering. "For our wide spectrum of Ford Pro customers, there are application gaps that battery electric vehicles just can't fulfill yet, so we're looking at hydrogen fuel cells to power larger, heavier commercial vehicles while still delivering zero tailpipe emissions."
We'll have more on this new pilot program soon, so be sure and subscribe to Ford Authority for the latest Ford F-Series news, Ford Super Duty news, and continuous Ford news coverage.