Lincoln has produced some mixed results in recent studies, ranking below average in the 2022 Pied Piper Prospect Satisfaction Index Premium Auto Study (PSI), J.D. Power's 2022 APEAL Study, and the 2021 China Tech Experience Study, though it did rebound to finish third among all premium brands in 2022 China Tech Experience Index Study. Now, after Ford ranked well below the mass market average in J.D. Power's 2022 U.S. Tech Experience Study, Lincoln is following suit with a similarly poor ranking in the premium segment.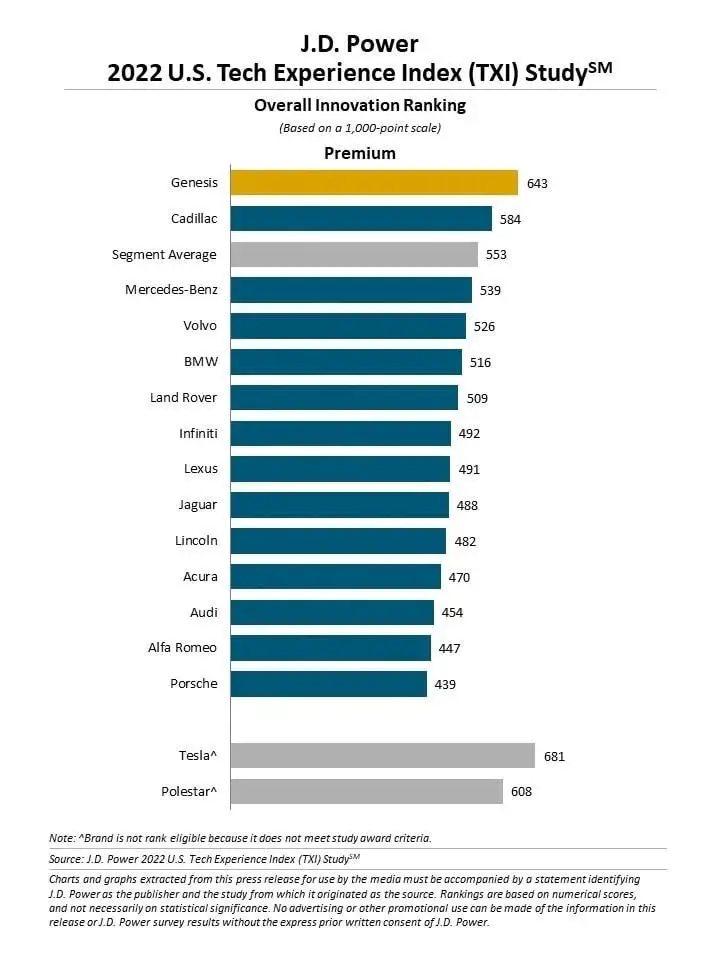 This time around, Lincoln finished with a score of 482 out of 1,000 possible points in the 2022 U.S. Tech Experience Study, placing it behind a number of rivals including Genesis (643), Cadillac (584), Mercedes-Benz (539), Volvo (526), BMW (516), Land Rover (509), Infinity (492), Lexus (491), Jaguar (488), and the segment average of 553, though ahead of Acura (470), Audi (454), Alfa Romeo (447), and Porsche (439).
The U.S. Tech Experience Study analyzes 35 automotive technologies, which are divided into four categories – convenience, emerging automation, energy and sustainability, and infotainment and connectivity – and aims to measure how effectively each brand brings these new technologies to market. This latest version of the U.S. Tech Experience Study is based on the responses of 84,165 owners of new 2022 model-year vehicles who were surveyed after 90 days of ownership.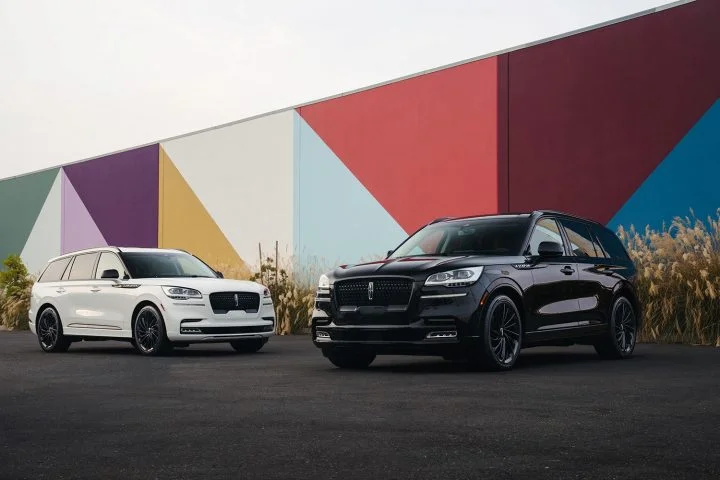 Unsurprisingly, this year's study found that advanced technology content in vehicles often results in a steep increase in problems experienced, though that doesn't necessarily mean that automakers should shun innovation altogether. "Innovation is non-negotiable," said Kathleen Rizk, senior director of user experience benchmarking and technology at J.D. Power. "The fact that the average PP100 for a technology is high should not discourage automakers from innovating, as there is often a wide range of total problems experienced for a technology across the brands. This means that some are innovating more flawlessly for a particular tech, while others struggle with their execution."
We'll have more insights like this to share soon, so be sure and subscribe to Ford Authority for more Lincoln news and ongoing Ford news coverage.