Aside from being the founder, CEO, and co-owner of Roush Fenway Keselowski Racing, Jack Roush is also the Chairman of the Board of Roush Enterprises – the parent company for Roush Racing, Roush Industries, Roush Performance, and Roush CleanTech. Roush Performance has forged its name developing and selling go-fast goodies for the Ford Mustang for years now, as well as complete, turnkey pony cars packing lots of extra performance. Now, Ford Authority spies have spotted what could be the next in that line of products – a new Roush P-51B Mustang.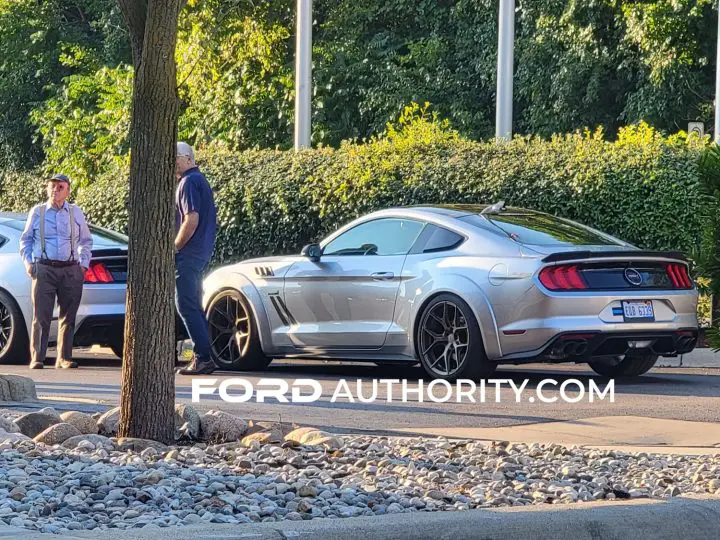 With Roush himself standing nearby looking spiffy in suspenders, this possible Roush P-51B Mustang would carry on a tradition that dates back quite a few years. The 2009 P-51 Mustang created quite a bit of buzz when it launched packing a supercharged version of the Ford 4.6L V8 that generated 510 horsepower and 510 pound-feet of torque, along with numerous other performance and visual upgrades, but it was limited to just 51 units.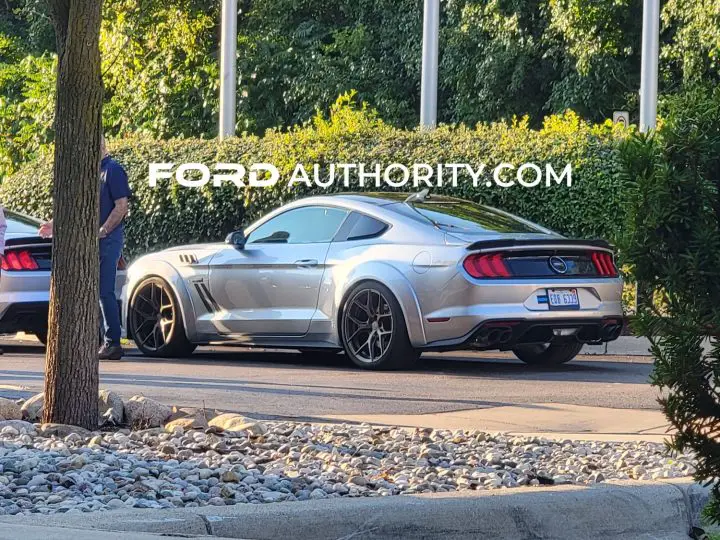 Roush followed that with the even more powerful 2017 P-51 Mustang, which is equipped with a supercharged version of the Ford 5.0L V8 Coyote powerplant that cranks out 727 horsepower, though again, just 51 total units were built. Since then, Roush continues to up the S550 ante with the 775 horsepower Jack Roush Edition Mustang, its Stage 1-3 offerings, and a standalone supercharger kit for the Coyote engine.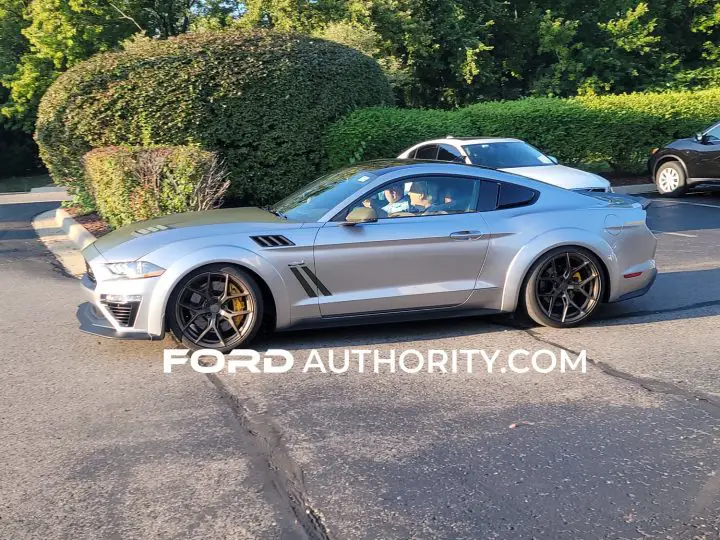 Now, this possible new Roush P-51B Mustang looks to keep that tradition rolling with some familiar styling updates, including the signature Roush front grille, badging, a larger front splitter, a vented hood, fender vents, wide fender flares, stripes, unique wheels, and a modest rear decklid spoiler. This new model looks quite a bit different than what we've seen before – particularly those large fender extensions – signaling that an even more powerful variant might be in the works.
We'll have more on this potential new Roush Mustang soon, so be sure and subscribe to Ford Authority for more Ford Mustang news and non-stop Ford news coverage.
This Roush P-51B is likely a one-off vehicle specifically created for Jack Roush.