Ford Motor Company has filed a patent for a collaborative system between an unmanned aerial vehicle (UAV) and an automobile, Ford Authority has learned.
The patent was filed on September 5th, 2019, published on August 23rd, 2022, and assigned serial number 11420770.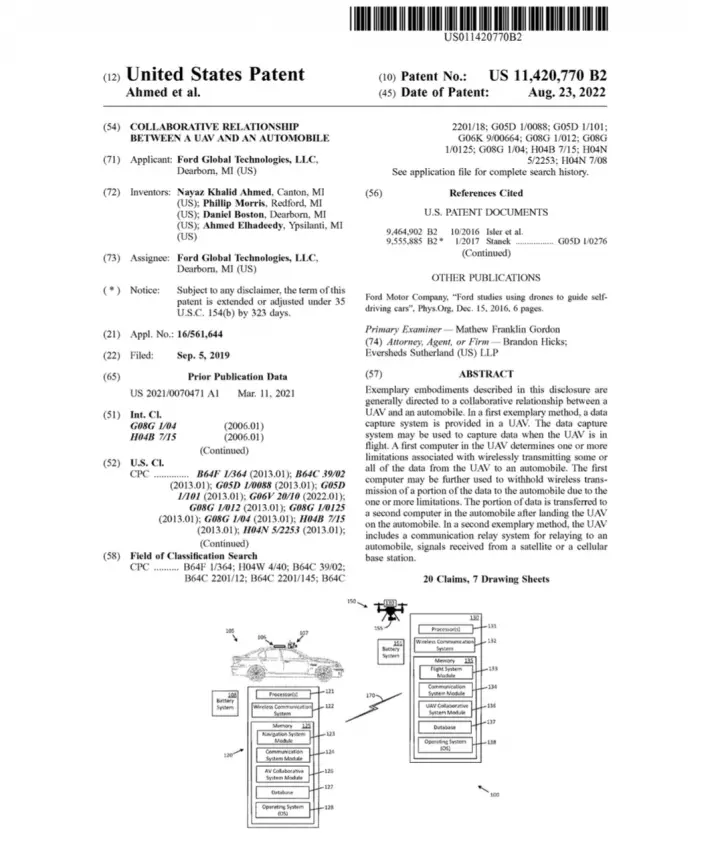 The Ford Authority Take
Ford has filed a host of drone-related patents in recent months, including one for an air to ground last-mile delivery system, a vehicle-based drone that helps owners locate their vehicles, a vehicular drone storage compartment system, a jump start system that uses drones, and an unmanned aerial vehicle sanitation system. Now, this new Ford patent aims to utilize drones in a completely new way – by making them collaborate with vehicles to accomplish all sorts of tasks.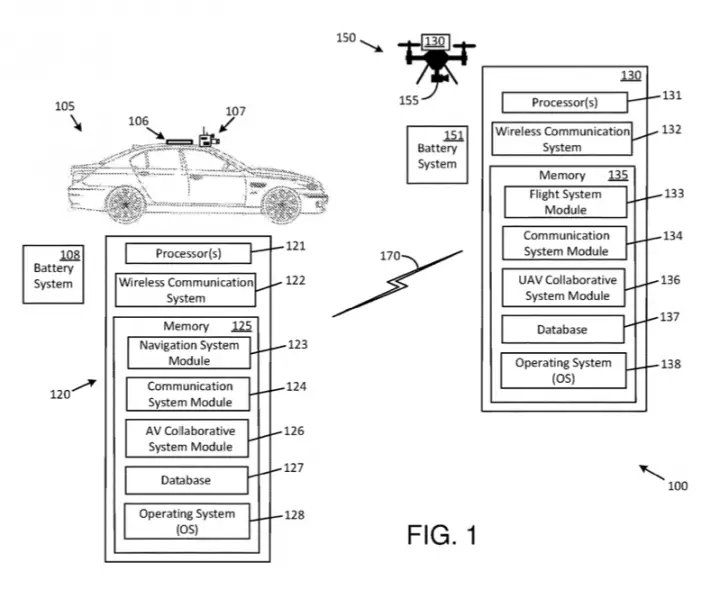 In this patent, the UAV would utilize a data capture system and a computer that could collect and wirelessly transmit data to vehicles. The UAV would also be able to land on a vehicle to transmit data without interference. With drones doing everything from delivering groceries to inspecting disaster sites these days, the possibilities for this kind of tech are virtually endless.
As this Ford patent points out, drones have some limitations – namely, limited battery life that means they have to be charged frequently. Thus, this patent aims to somewhat provide of a short term solution for transmitting data until technology evolves in that manner, giving drones the ability to transmit all kinds of data to vehicles, which can then pass it on to the appropriate authorities.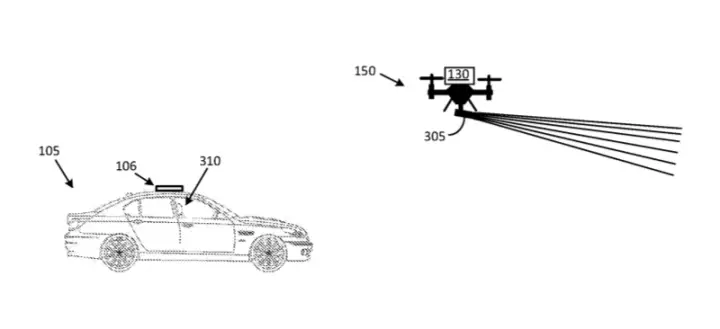 This could be useful in the event of a natural disaster, when first responders are looking for survivors, or perhaps even inside a nuclear power plant where a leak has occurred. This is where unmanned vehicles shine, of course, but having the ability to gather information more quickly could quite literally be a life saver as well.
We'll have more on this and all Ford patents soon, so be sure and subscribe to Ford Authority for the latest Ford trademark news, Ford business news, and continuous Ford news coverage.