Back in 2020, the naturally-aspirated Ford 7.3L V8 Godzilla powerplant was added to the Ford Performance catalog in crate engine form, and just last month, the automaker began selling a complete powertrain package including that particular engine along with the Ford Super Duty 10R140 transmission. Thus far, the Godzilla V8 has proven to be quite the powerhouse, even with modest modifications, though the production powerplant isn't a great fit in some applications. However, as we learned just last week, Ford has been working on a new intake manifold that aims to rectify that issue, and early testing by YouTuber REVan Evan proves that it's more than up to the task.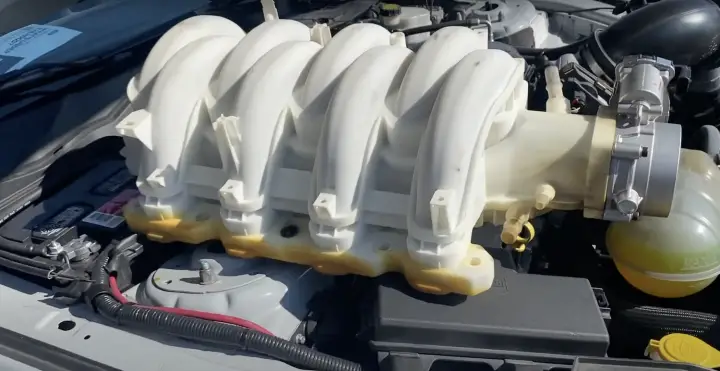 Due to the Godzilla's upswept throttle neck on the stock intake manifold, The Blue Oval was forced to add a gigantic, goofy-looking hood scoop to its Ford Mustang Shelby GT350 prototype that was testing a new manual transmission control pack and engine crate combination. However, this new intake features a more conventional design, which means that it will fit in far more applications without having to hack up the hood.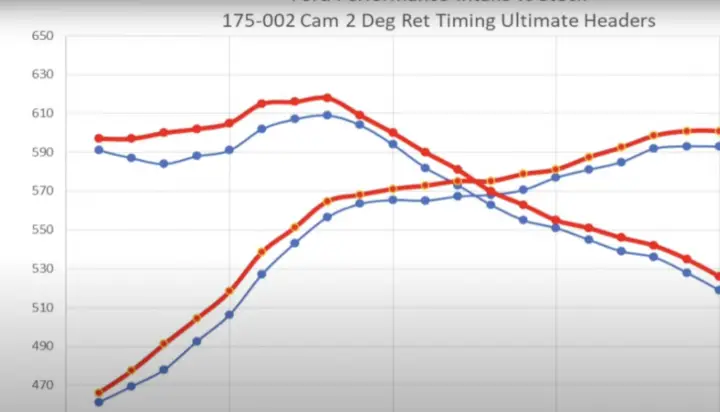 In this new video, we get to see the difference between the Godzilla's stock intake manifold and the new unit on the dyno, or at least a prototype version of the latter. Versus the stock intake, the new version actually improved output by around 10 horsepower and 15 pound-feet of torque, while also increasing the latter throughout the rpm range.
Those are impressive results, indeed, particularly when we consider that this intake was really developed solely for fitment purposes. Regardless, being able to gain some power in the process certainly won't make this new intake manifold any less desirable for anyone trying to cram it in a vehicle like a Mustang, either.
We'll have more on the Ford 7.3L V8 Godzilla engine soon, so be sure and subscribe to Ford Authority for non-stop Ford news coverage.