Amid Ford's big gaming push, the automaker's Team Fordzilla P1 Racer – developed in partnership with the automaker's fans – has gone through quite the transformation over the past couple of years. The real-life version of the gaming-derived machine was turned into a video game simulator roughly one year ago, then a streaming platform a few months later. It received a futuristic reflective paint job this past April, and wound up as a playable vehicle in the game Grid Legends back in June. Now, the Team Fordzilla P1 Racer is on the move again, as it's set to debut in the game Asphalt 8: Airborne next month.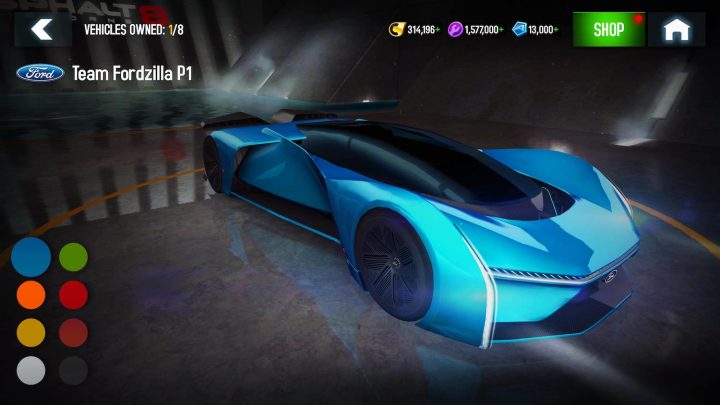 What's particularly notable about this appearance is that it will be the P1 Racer's first in a mobile game, which means that fans will be able to explore its limits on the go, as well as in the comfort of their own homes. Gamers can experience the P1 on a grand total of more than 75 tracks in Asphalt 8, which has been downloaded over 500 million times since its launch.
The P1 Racer will debut as a premium award in Asphalt 8 as part of a new ten-day in-game festival that launches on September 2nd, 2022, closely following one of the game's biggest updates to date. Fans will be able to choose from eight different colors for their own personal, virtual P1, which is capable of hitting a top speed of 270 miles-per-hour in the game, or 299 miles-per-hour with a nitro boost. Acceleration is brisk too, with 0-62 taking just 1.12 seconds.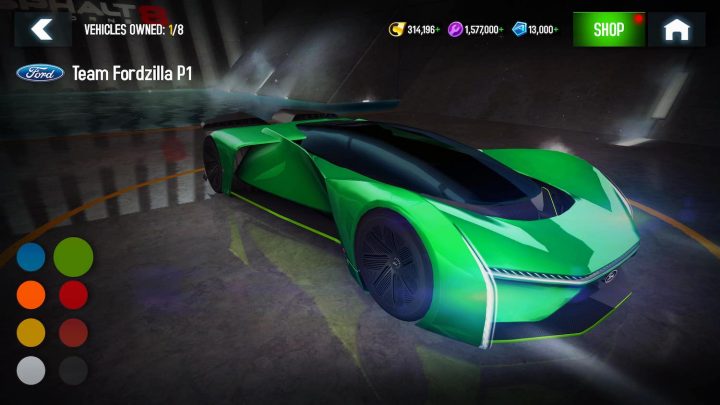 This announcement comes just in time for gamescom 2022 in Cologne, Germany, which is set to take place August 24th-28th. There, Ford and Team Fordzilla will have a new Ford Bronco on display for fans to check out up close, as well as the brand new Ford GT branded race cockpit that debuted earlier today.
We'll have more on the Team Fordzilla P1 racer soon, so be sure and subscribe to Ford Authority for continuous Ford news coverage.