Ford has been dealing with a true theft epidemic over the past year or so, with thieves going straight to the source in a way by stealing vehicles directly from the automaker's various storage lots around the Dearborn area – many of them from the very same lot on Miller Road. In fact, over 100 vehicles have been taken from the automaker in the past year-plus, with the Ford F-150 Raptor representing one of the most popular targets among thieves. Now, TCD Dearborn has captured footage of one thief making off with several Ford F-150 Raptor pickups and a Ford Mustang Mach-E before a police chase ensued.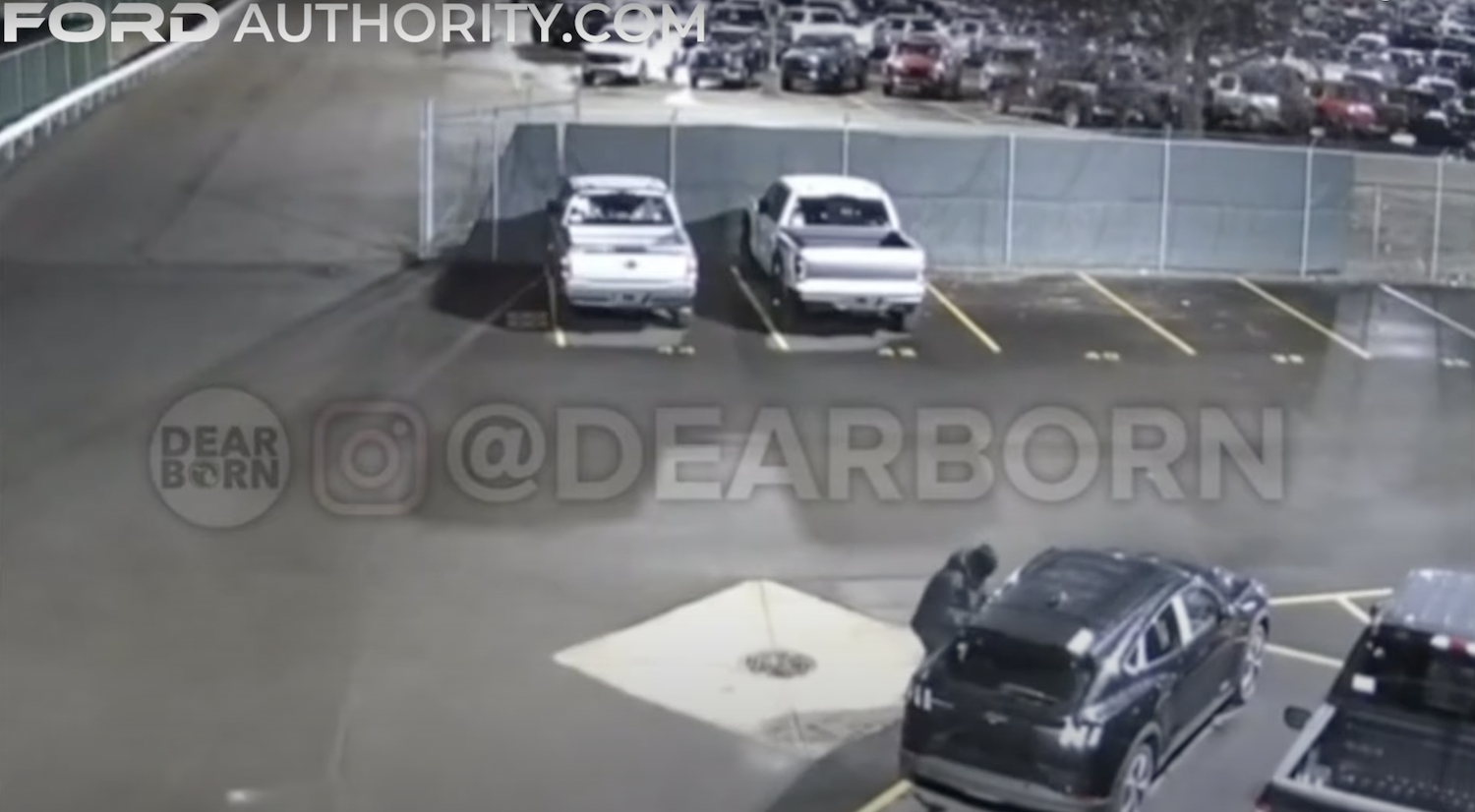 Though the video is sped up, it took the singular thief mere minutes to enter the lot, snag the Mach-E, and exit. He then returned and managed to grab a Ford F-150 Raptor, followed by another Raptor and several other pickups. The footage then cuts to the police chase involving the stolen Mach-E, though it's unclear if the thieves managed to get away or not. However, they did get away with at least one of the F-150 Raptor pickups.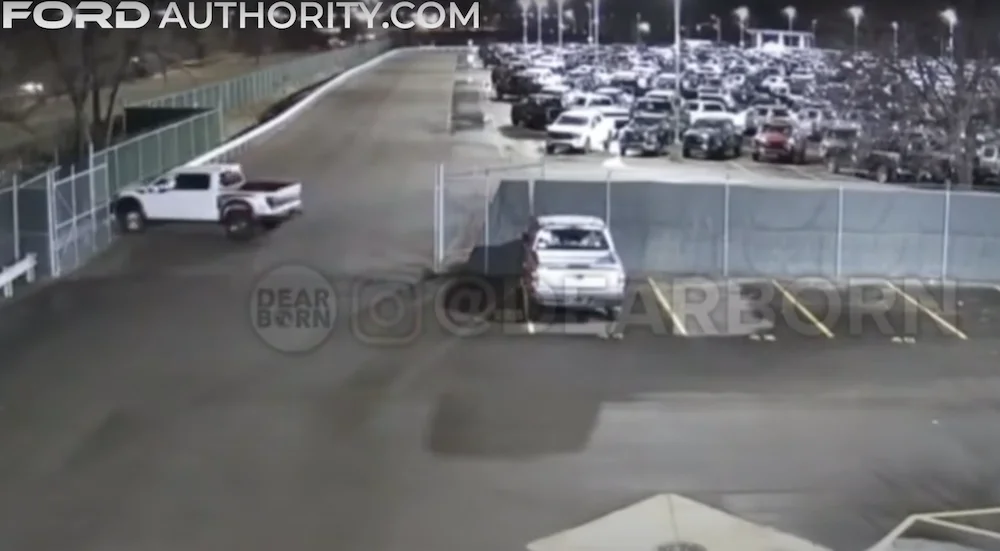 Though these incidents have been happening for some time now, the most current rash of thefts began in June, when over a dozen F-150 Raptor pickups were taken from a Ford lot. A few weeks later, another dozen-plus Raptors were stolen, followed by 15 more vehicles – including Raptors, the Ford Explorer and Lincoln Aviator – in early August, after which some of the Raptor pickups were discovered missing wheels and even engines.
At least some of those vehicles have since been recovered, though these crimes continue to plague The Blue Oval. In fact, several Ford Bronco SUVs were taken from another lot earlier this month – which led to a police chase and one of those vehicles crashing into a utility pole. As Ford Authority reported last week, one of the stolen pickups was actually a 2023 Ford F-150 Raptor R, which was reportedly on its way to a FoMoCo development facility when it was taken from that infamous lot on Miller Road in Dearborn.
We'll have more on these vehicle thefts soon, so be sure and subscribe to Ford Authority for the latest Ford F-Series news, Ford F-150 news, Ford F-150 Raptor news, Ford Mustang Mach-E news, and ongoing Ford news coverage.