While the 2022 Ford Maverick has been a smash hit with critics and consumers alike, it has faltered a bit in some safety-related areas, most recently flunking the Insurance Institute for Highway Safety's (IIHS) revised seat belt reminder test. Now, the 2022 Ford Maverick has also received a poor rating of "basic" for the night-time performance of its automatic emergency braking system (AEB), joining the 2022 Ford Explorer in that regard while the 2022 Ford Mustang Mach-E earned the top rating of "superior."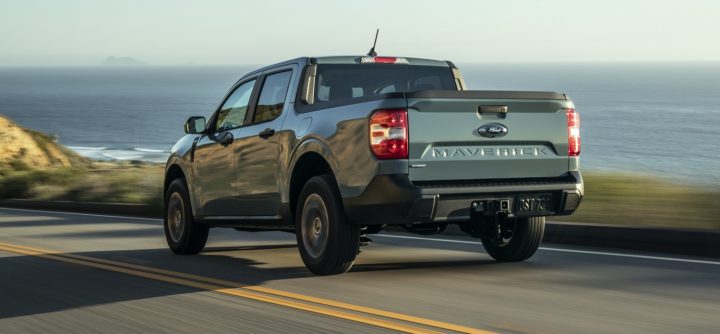 In all fairness, only four of the 23 vehicles recently tested by the IIHS earned a superior ranking, while over half were given a basic score or no credit whatsoever. The Maverick was joined by the Explorer, Chevrolet Traverse, Mazda CX-9, Volkswagen Atlas, Volkswagen Atlas Cross Sport, and Volkswagen Tiguan as vehicles that earned a basic score, while the pedestrian AEB systems in the Chevrolet Malibu, Honda Pilot, Nissan Altima, and Toyota Tacoma didn't perform well enough in the dark to earn any credit.
This test consists of two different scenarios – an adult crossing the road and an adult walking along the road at the edge of the travel lane, both of which take place in the dark. The crossing test is conducted at 12 and 25 miles-per-hour, and the parallel test is conducted at 25 and 37 miles-per-hour. Scores are awarded based on the average speed reductions in five repeated test runs on dry pavement. Separate trials are conducted with the headlights on the high beam and low beam settings.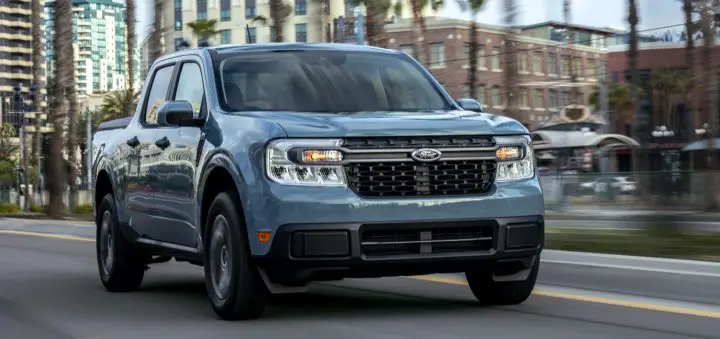 These results are particularly notable as pedestrian deaths in the U.S. continue to rise, growing by nearly 80 percent between 2009 and 2021 to around 7,300 people last year alone – nearly one-fifth of total traffic fatalities. Among those deaths, roughly 75 percent occur at night, which underscores the need for improvements to be made to existing AEB systems.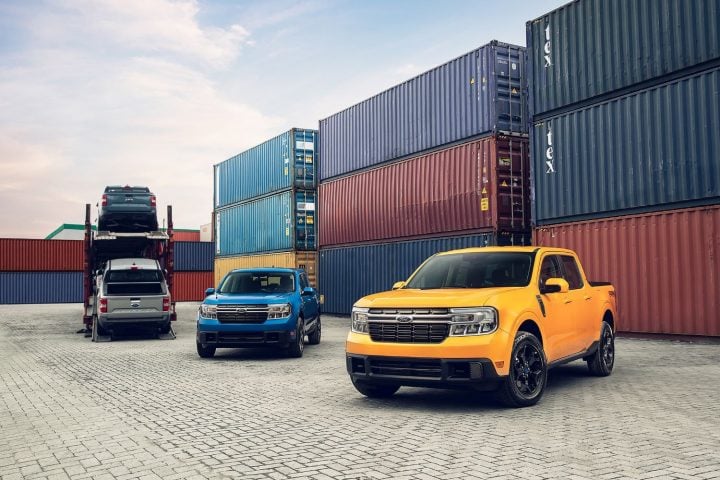 "As we expected, most of these pedestrian AEB systems don't work very well in the dark," said IIHS President David Harkey. "But it's clear automakers can rise to this new challenge, as Ford, Nissan, and Toyota each earn superior ratings for some models. It's discouraging that so many midsize SUVs and small pickups perform poorly in the nighttime test because research suggests these types of vehicles are more dangerous to pedestrians."
We'll have more on the Maverick soon, so be sure and subscribe to Ford Authority for more Ford Maverick news and 24/7 Ford news coverage.