Slowly but surely, more details regarding the 2023 Ford Bronco are becoming apparent. As recently reported by Ford Authority, orders for the forthcoming model year SUV will not be open to new customers, meaning that only reservation holders who have yet to receive their Bronco will be eligible to receive a 2023 model. There's also been hints of a Ford Bronco Oates trim level, as well as the 2023 Ford Bronco Heritage Edition, which throws it back to the iconic SUV's debut 1966 model year. However, there's one detail about the 2024 Ford Bronco Heritage Limited Edition that we already know – particularly, one of its available paint colors.
The Blue Oval decided to not only outline the upcoming 2023 Heritage Edition paint lineup, but also explained that the 2024 Ford Bronco Heritage Edition will add a new color upon its debut, stating that "Peak Blue is planned for the 2024 model year," according to a recent statement. Currently, the Ford Bronco Heritage Limited Edition is available exclusively in Robin's Egg Blue, but will also become available in Yellowstone Metallic in the near future. This is the first official piece of information about the 2024 Ford Bronco to come to light, and confirmation that the new trims will last beyond 2023.
Interestingly, the 2023 Ford Bronco Sport Heritage Limited Edition will be offered in Peak Blue right out of the gate, instead of having the color withheld for a future model year. It's also worth noting that no photos of Peak Blue have been released as of this writing.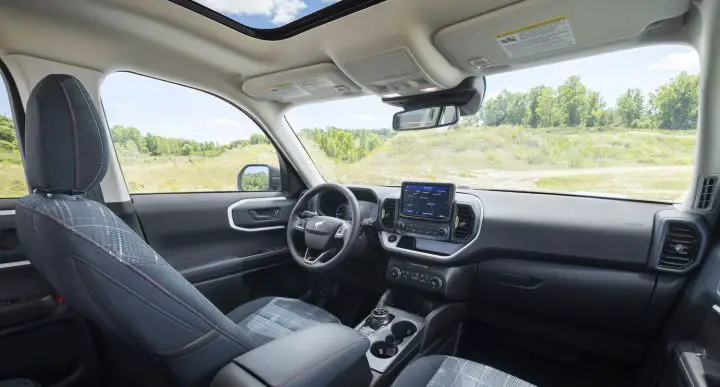 As a reminder, the 2023 Ford Bronco Heritage Edition is based on the Big Bend trim and is outfitted with the turbocharged Ford 2.3L I-4 EcoBoost engine and standard seven-speed manual transmission or optional 10-speed automatic. The Bronco Heritage Limited is based on the Badlands. Standard on this model is the twin-turbocharged Ford 2.7L V6 EcoBoost and 10-speed automatic. These powertrain options are expected to continue for the 2024 Ford Bronco.
We'll have more on the Bronco Heritage Edition soon, so be sure and subscribe to Ford Authority for more Ford Bronco news, Bronco Sport news, and comprehensive Ford news coverage.