After literal years of waiting, the all-new, next-generation S650 2024 Ford Mustang was finally revealed last night, presenting us with a lot of familiar features and styling cues, but also some throughly modern tech and welcome changes. However, one thing that caught most by surprise was the fact that a brand new variant was also unveiled – the 2024 Ford Mustang Dark Horse, a model that offers a slew of performance upgrades compared to the regular GT. However, the 2024 Ford Mustang Dark Horse isn't just the most powerful naturally-aspirated Ford 5.0L V8 Coyote powered pony car to date – it's also the start of a new motorsports push, too.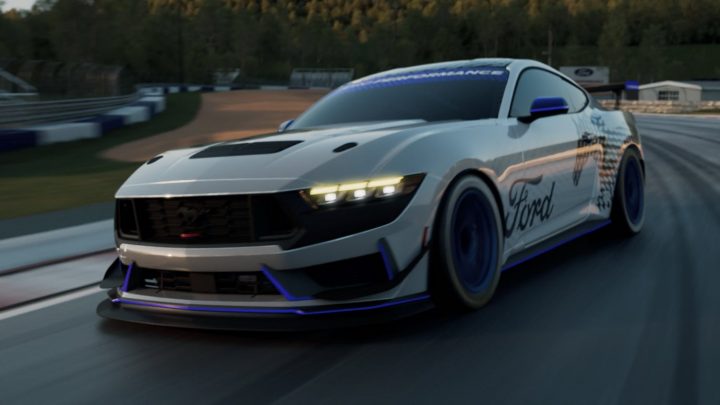 In addition to the road-going version of the Dark Horse, Ford will also offer two track-only versions of that particular variant – the Dark Horse S and the Dark Horse R, both of which are powered by the Coyote V8. The "S" is designed to appeal to weekend track day enthusiasts, a stripped-down vehicle with all non-essential trim and features removed, while Ford has also added all the requisite safety equipment including a full FIA-certified safety cage, safety nets, a race seat with safety belts, a race steering wheel with quick disconnect, electrical disconnects. and a fire suppression system.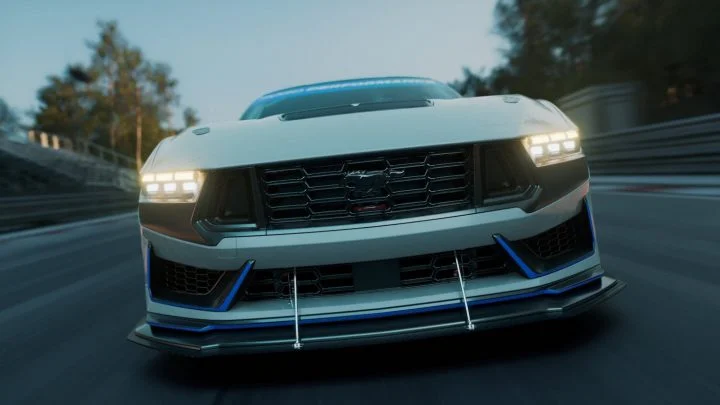 On the outside, the Mustang Dark Horse S features hood pins, front and rear tow hooks, an adjustable rear wing for added downforce and a full exhaust system, the same wheels as the street-legal Dark Horse, upgraded brakes, and Multimatic DSSV dampers. Inside the cabin, drivers will find center panel-mounted controls, a pit speed limiter, data and acquisition display system, and an optional passenger seat.
The Dark Horse R takes things to the next level and is designed for hardcore racers, building upon the S with some additional features. Those include a special serialization that approves the car for racing, strategic seam welding, a fuel cell for increased range, and Ford Performance Parts wheels.
As if all of this isn't enough, the 2024 Ford Mustang Dark Horse will also spawn a new array of GT3, GT4, NASCAR, and NHRA Factory X racing versions. The all-new Mustang GT3 IMSA race car marks the automaker's return to that series and will be available for customers to purchase. Set to debut at the 2024 24 Hours of Daytona and co-developed by Ford and Multimatic, the Mustang GT3 is powered by a 5.4L Coyote-based V8 engine.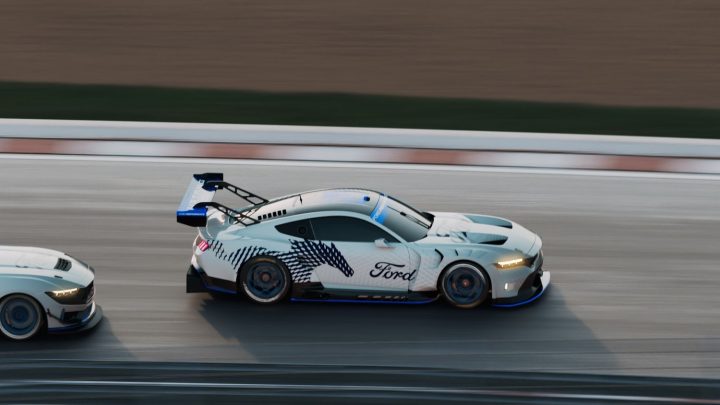 Meanwhile, the new Mustang GT4 racer – also available for customers to purchase – will debut in the 2023 season and will be available for global GT4 classes in IMSA, SRO, and FIA GT. The new Mustang dedicated to the Australian Supercars series will launch next year, and in the longer-term future, new Mustang NASCAR Cup series and NHRA Factory X racing variants will emerge, too.
We'll have more on the S650 Mustang soon, so be sure and subscribe to Ford Authority for more Ford Mustang news and non-stop Ford news coverage.