With the S650 2024 Ford Mustang set to debut at an upcoming event dubbed "The Stampede" on September 14th, 2022, at the starting point of Woodward Avenue in Detroit, The Blue Oval has begun teasing the brand new pony car, most recently giving us a short sound clip of its V8 in action, as well as a sneak peek of the pony car's trunk and its new GT badge. It won't be much longer before all will be revealed, but for now, here's everything we know and expect about/from the next-generation 2024 Ford Mustang.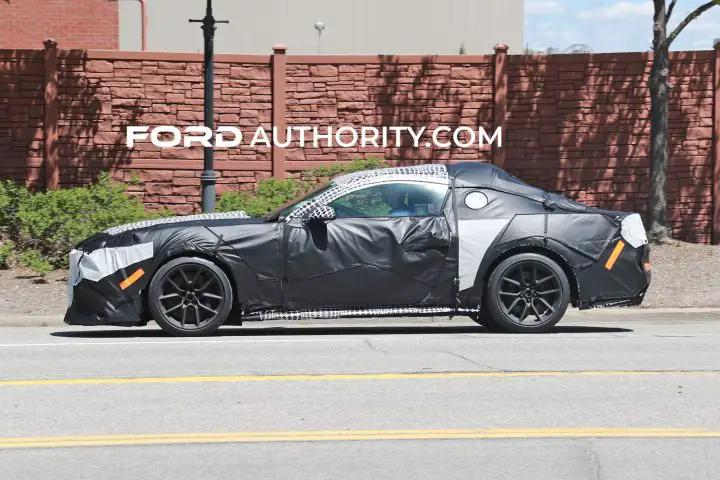 In terms of styling, a pair of leaks have given us a good look at both the base and GT variants of the S650 pony car, revealing a more evolutionary design than a revolutionary one, as expected. In fact, the next-gen Mustang looks quite a bit like the current S550 model in a lot of ways, though the car's styling is also notably different than what we've seen to date.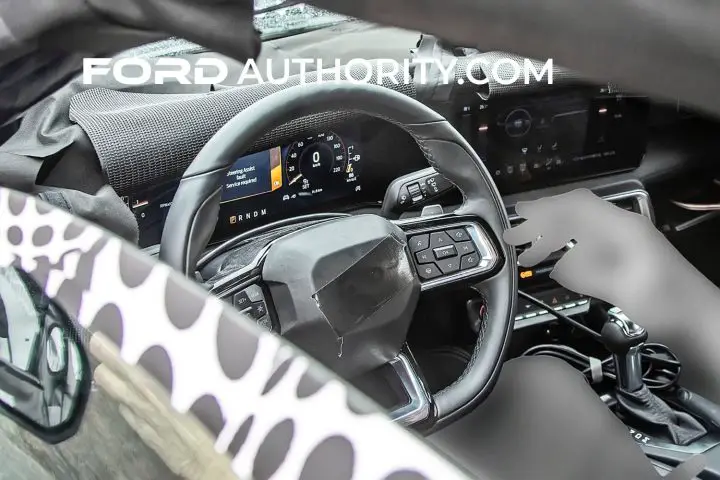 That doesn't apply to the new Mustang's interior, however, which represents a pretty big departure compared to the current model. Ford Authority spies captured some photos of the pony car's cabin back in April, giving us our first look at its new flat-bottom steering wheel, a different digital instrument cluster than the current model, angular HVAC vents, fewer physical controls, and a large, horizontally-oriented center touchscreen.
The S650 Ford Mustang is set to launch with the carryover Ford 2.3L I-4 EcoBoost and Ford 5.0L V8 Coyote powerplants, as Ford Authority exclusively reported in April. Hybrid variants of the S650 were recently canceled, though this generation's V8-powered model will likely be the last that isn't electrified, but will at least approach the 500 horsepower mark in one configuration or possibly more, as Ford Authority reported in July.
As is the case with the previously-rumored hybrid variants, the next-gen Mustang also won't be available with any sort of all-wheel drive system, in spite of many rumors to the contrary. The S650 will enjoy an eight-year life cycle when it launches in 2023 for the 2024 model year.
We'll be on hand for the reveal of the S650 2024 Ford Mustang, so be sure and subscribe to Ford Authority for more Ford Mustang news and 24/7 Ford news coverage.