Automatic Emergency Braking has had a measurable impact on reducing traffic accidents and fatalities, and it's a feature that Ford has embraced fully. However, while Ford's AEB systems generally outperform the competition at night, vehicles including the Ford Maverick compact pickup and the Ford Explorer crossover haven't performed quite as well in Insurance Institute for Highway Safety (IIHS) testing. As such, the IIHS has been weighing changes to its testing standards and calling for improved expectations from these systems, moves that are supported by new research from AAA.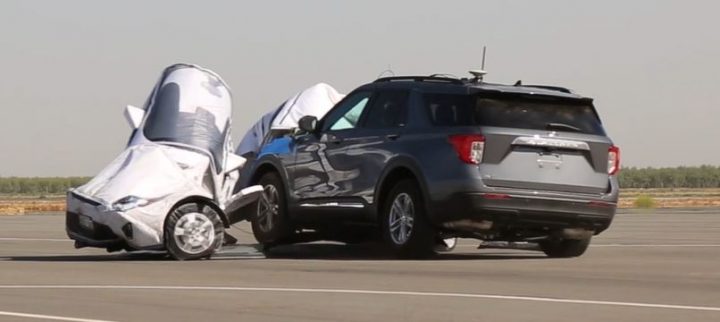 As accidents involving T-bones and left turns in front of oncoming vehicles in intersections accounted for 39.2 percent of total traffic fatalities involving two vehicles between 2016 and 2020, AAA tested Automatic Emergency Braking performance when encountering a stationary vehicle at speeds of 30 and 40 miles-per-hour – currently mandated testing speeds are 12 and 25 miles-per-hour – and also when encountering moving vehicles in collision scenarios involving an intersection – both T-bones and unprotected left turns.
AAA used four vehicles to complete 20 test runs – a 2022 Chevrolet Equinox LT, 2022 Ford Explorer XLT, 2022 Honda CR-V Touring, and 2022 Toyota RAV4 LE. At speeds of 30 miles-per-hour, AEB prevented rear-end collisions 85 percent of the time – though that dropped to just 30 percent at 40 miles-per-hour. Even worse, in T-bone and unprotected left turn situations, AEB failed to alert the driver, slow the vehicle's speed, and avoid the crash every single time.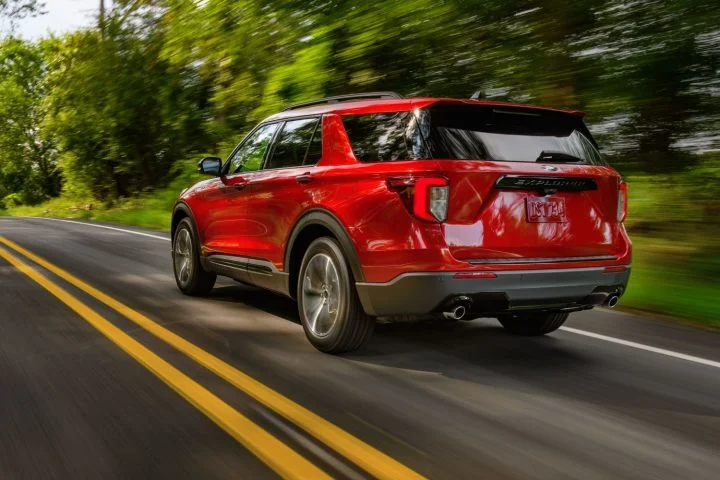 "Automatic Emergency Braking does well at tackling the limited task it was designed to do. Unfortunately, that task was drawn up years ago, and regulator's slow-speed crash standards haven't evolved," said Greg Brannon, director of AAA's automotive engineering and industry relations. "Testing requirements for this technology, or any vehicle safety system for that matter, must be updated to handle faster, more realistic speeds and scenarios with the greatest safety benefit for drivers."
We'll have more automotive safety news soon, so be sure and subscribe to Ford Authority for ongoing Ford news coverage.