High-end luxury vehicles are highly coveted and often priced out of the range of the average buyer, prompting some creative enthusiasts to build their own replicas. This can be accomplished by acquiring a body kit, which bundles all the right equipment to change a mundane ride into something extraordinary. A video recently surfaced of one such vehicle masquerading as a Rolls Royce Cullinan, but it's blatantly obvious that this is simply a dressed-up first-gen Lincoln Aviator.
A video posted on Instagram shows a quick once-over of the false Rolls Royce. The body kit isn't very convincing, as it lacks the finer body lines that would be found on a real Cullinan. The hood doesn't line up quite right, and a wide shot of the vehicle's profile makes it immediately clear that it's simply a Lincoln Aviator, thanks to its overall boxy appearance. The rear bumper has also been modified, as the panels also do not appear to be quite flush. It also wears a set of wheels with the Rolls Royce logo, and these might be the most convincing components of the entire kit.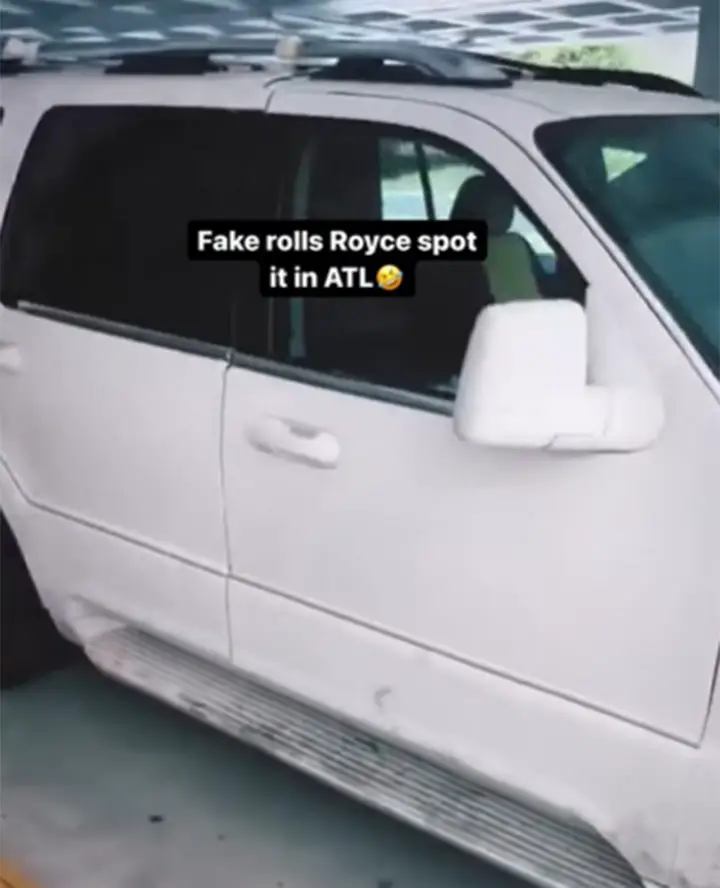 The side mirrors are a dead giveaway to the vehicle's true identity, however. They are large, upright and squarish, which was a design exclusive to the first-generation Lincoln Aviator. The Aviator's corporate cousins, the Ford Explorer and Lincoln Mercury, featured smaller, more rectangular mirrors. The side mirrors are obviously quite different from those found on a real Rolls Royce Cullinan as well, giving yet more proof that this vehicle is not authentic.
View this post on Instagram
The Cullinan and the Aviator are both long, full-size SUVs that feature three rows of seating, along with upright, commanding stances and boxy profiles. This Aviator dressed up like a Cullinan, though, isn't fooling anybody.
We'll have more on the Lincoln Aviator soon, so be sure and subscribe to Ford Authority for more Lincoln news, Lincoln Aviator news, and ongoing Ford news coverage.