Ford has been exploring ways to help vehicles better co-exist with pedestrians, cyclists, and other vehicles on our roadways for years now, including using special audio systems in Europe, developing its C-V2X (cellular vehicle-to-everything) technology, and filing patents for ideas such as external airbags to protect pedestrians. Now, a new Ford app concept is testing a new sort of pedestrian, cyclist, and driver-alert system that could warn vehicle operators to the presence of others, even if the driver can't see them.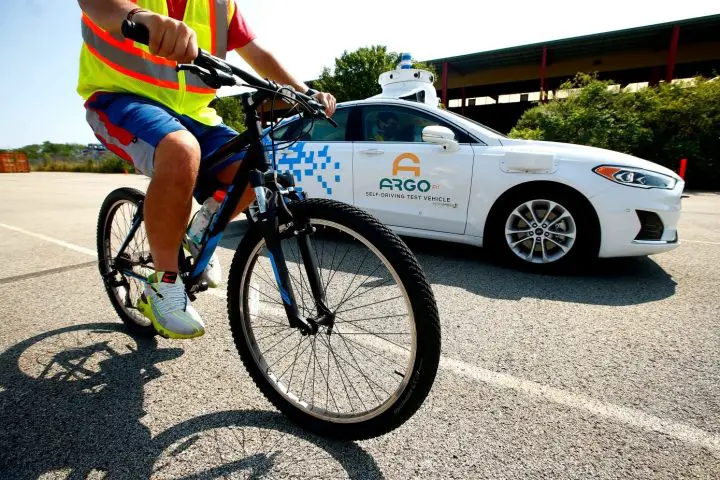 The Ford app concept – which is being demonstrated by the automaker along with Commsignia, PSS, Ohio State University, T-Mobile, and Tome Software at the Intelligent Transportation Society of America's World Congress in Los Angeles – takes a different approach to avoiding these types of accidents. When running on a person's smartphone – the app uses Bluetooth Low Energy (BLE) messaging to communicate their location to a connected Ford vehicle. If the system detects a potential crash risk, Ford's Sync system can alert drivers both visually and by using audio cues
BLE connectivity technology creates wireless personal area networks using radio waves in the 2.4-gigahertz band to communicate with other similarly equipped devices, and is already in use in smartphones is compatible with Sync-equipped vehicles, which means that rolling out this new feature requires no additional hardware changes.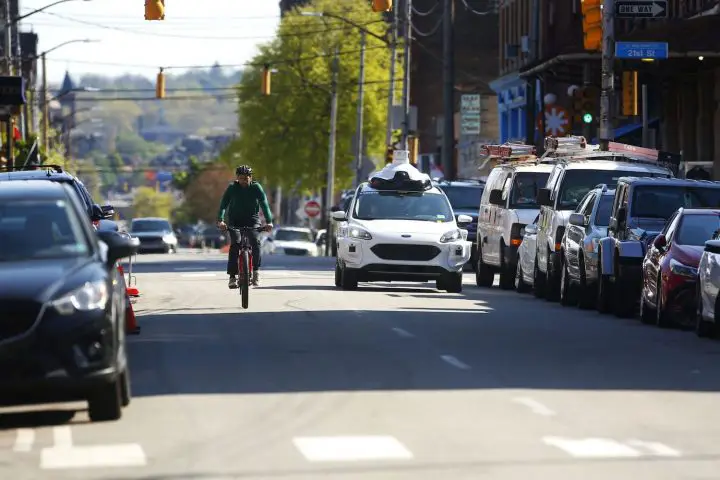 The system is able to distinguish between pedestrians, bicyclists, and others based on their traveling speed, and further evaluates risk by using their direction and by rapidly changing communications channels in the 2.4 GHz radio band to minimize interference. It doesn't rely on line-of-sight detection like cameras or radar, which means that pedestrians and others can be detected while hidden behind obstructions such as buildings – an important feature for busy city streets.
"Newer Ford vehicles already with Ford Co-Pilot360 Technology can detect and help warn drivers of pedestrians, bicyclists, scooter riders, and others – and even apply brakes if drivers do not respond in time," said Jim Buczkowski, Executive Director, Research and Advanced Engineering. "We are now exploring ways to expand vehicle sensing capability, for areas drivers cannot see, to help people drive even more confidently on roads increasingly shared by others using their two feet or two wheels."
We'll have more on this new technology soon, so be sure and subscribe to Ford Authority for 24/7 Ford news coverage.