The cross-town rivalry between Ford and General Motors is a tale as old as the pony car era, and the automakers are often spied with the others' vehicle in hand for benchmarking purposes. In the past, Ford Authority has spotted a Cadillac Escalade treading on Ford territory, possibly for comparison against the Lincoln Navigator. We've also spied a C8 Corvette Stingray, a Chevy Silverado LTZ and a Chevy Camaro ZL1 behind enemy lines being benchmarked by Ford. Now, Ford has been caught benchmarking a GMC Hummer EV.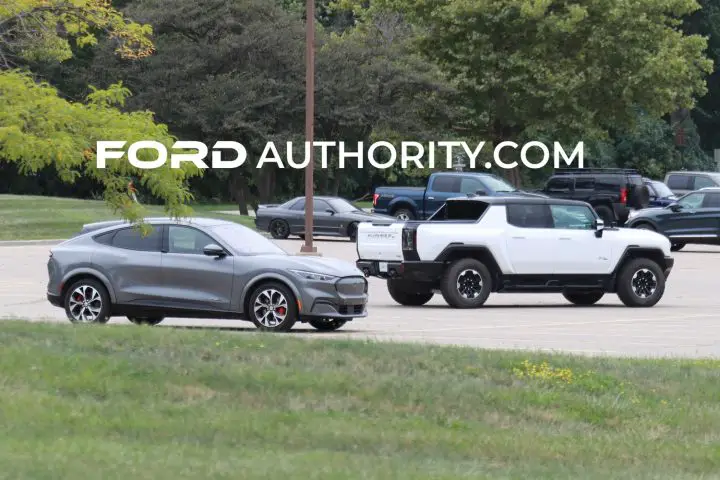 The GMC Hummer EV was spotted rolling around property owned by The Blue Oval. It's entirely possible that Ford could be taking a closer look at the Hummer EV for comparison against the Ford Mustang Mach-E, since the two vehicles are extremely indirect competitors in the electric SUV/crossover space, although it's possible that the automaker had a Mach-E there as a coincidence too.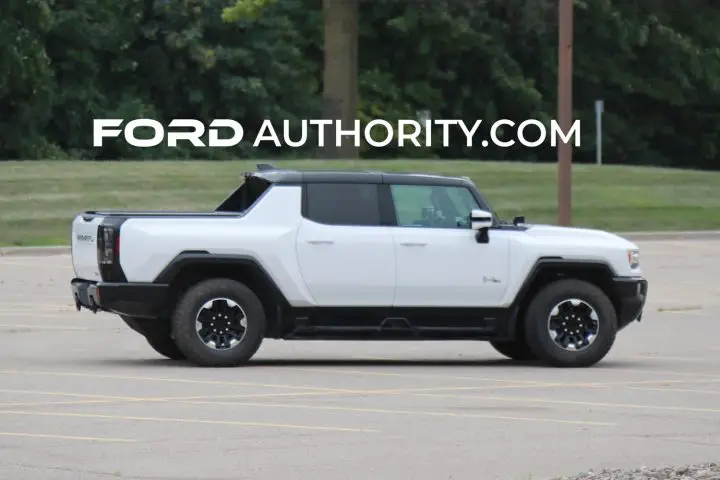 As a reminder, the GMC Hummer EV entered production in late 2021 at GM's Factory Zero plant in Michigan. The electric SUV features GM Ultium batteries and GM Ultium motors. The very first Edition 1 models boast over 1,000 horsepower, making the Hummer EV a force to be reckoned both on and off the road. So far, GM has accrued approximately 80,000 reservations for the GMC Hummer EV in both pickup and SUV body styles, so it makes sense that Ford would want to get hands on one to see what, exactly, makes it so desirable.
Pricing for the 2022 GMC Hummer EV3X model, which will enter production this fall, will carry a starting price tag of $106,245, quite a bit higher than the Mustang Mach-E. Despite a recent price increase, the 2022 Mustang Mach-E starts at $46,895. The closest competitor to the Hummer in The Blue Oval's stable is arguably the Ford F-150 Lightning, but the electric pickup starts at less than half of the GMC and is not an off-road oriented vehicle.
The road goes both ways, though – Ford Authority spotted GM benchmarking the 2022 Ford F-150 Lightning back in June, likely for comparison against its own EV pickup offering, the Chevy Silverado EV.
We'll have more on The Blue Oval's rival soon, so be sure and subscribe to Ford Authority for 24/7 Ford news coverage.