Though the initial rollout of Ford BlueCruise – the automaker's hands-free highway driving assist feature – didn't exactly go as planned, it has steadily gained favor among consumers and critics alike. Ford BlueCruise has garnered some accolades recently from the likes of Consumer Reports, engineer and YouTuber Sandy Munro, and AAA. As of June, a total of 38,000 Ford BlueCruise users had traveled a total of 4.5 million miles with the feature engaged since its launch in 2021, numbers that grew to 66,500 by July as users covered a total of 10.6 million miles. Now, a new update is adding a rather desirable feature – hands-free lane changing, among others.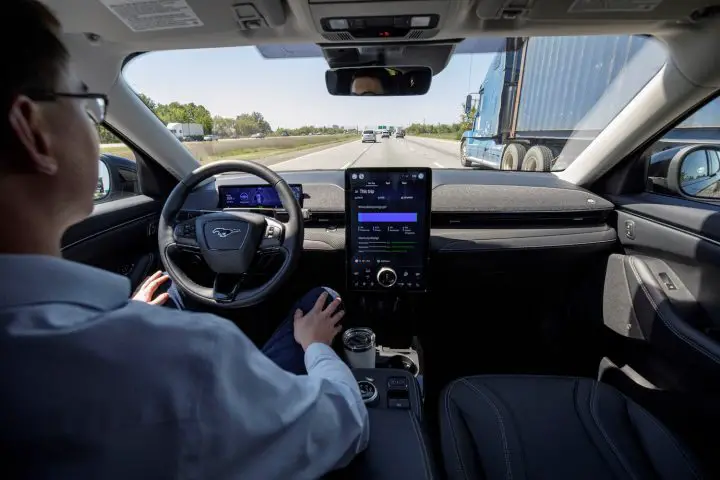 Both BlueCruise 1.2 and Lincoln ActiveGlide 1.2 will be available in vehicles starting this fall, beginning with the Ford Mustang Mach-E. The update centers around three main features, starting with Lane Change Assist, which will perform a hands-free lane change when drivers tap the turn signal, while the system can also suggest when changing lanes might be beneficial during slow-moving traffic.
Next up, Predictive Speed Assist automatically adjusts the vehicle's speed as it approaches sharp curves and helps signal the driver ahead of time when a speed change is about to occur, so they understand why the vehicle is slowing. Finally, In-Lane Repositioning keeps the vehicle in its lane while also shifting its position away from vehicles in adjacent lanes.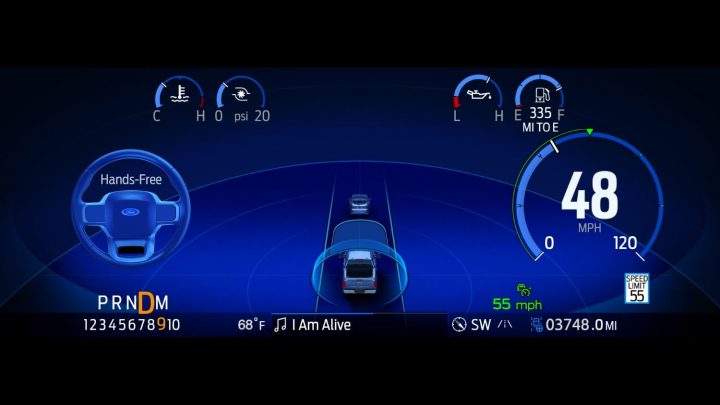 Meanwhile, Ford is using the data it has collected thus far to provide a more human-like driving experience by improving maps via over-the-air updates and adding prequalified sections of divided highways, which now totals 130,000 miles of roads. As of August, a total of 75,000 Ford and Lincoln owners have enrolled in BlueCruise and ActiveGlide, covering over 16 million miles with the feature activated thus far.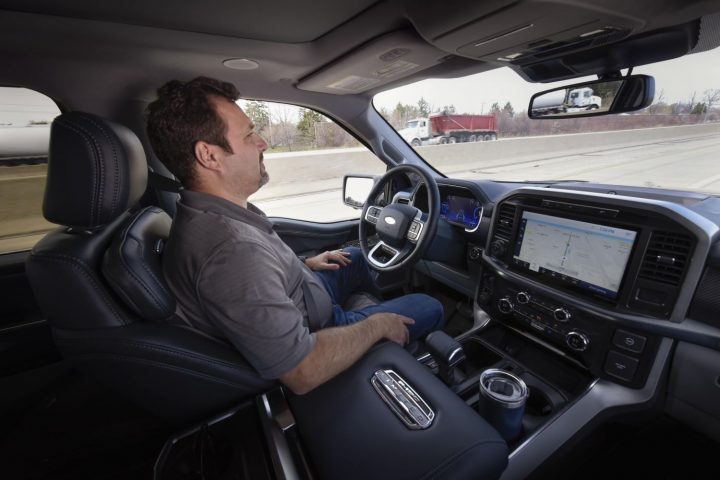 "We are investing in our ADAS team to constantly improve BlueCruise and ActiveGlide for our customers," said Doug Field, Chief EV & Digital Systems Officer, Ford Model e. "The latest improvements allow customers to command lane changes using just a turn signal, and make hands-free driving feel more human-like by smoothly slowing down for turns, and giving more room to large vehicles in neighboring lanes. These improvements are just the beginning of a constant journey toward improving safety and giving customers valuable time back."
We'll have more on BlueCruise soon, so be sure and subscribe to Ford Authority for continuous Ford news coverage.