Though the bulk of the Bronco hype has thus far gone to the return of The Blue Oval's iconic off-roader, the automaker is quick to point out that its new baby brother, the Ford Bronco Sport, is no slouch. Like the regular Ford Bronco, the Ford Bronco Sport is designed to offer excellent off-road capability, durability, and the latest technology features, and it does all that in a small, easy-to-live-with package.
A big part of what makes the Ford Bronco Sport so capable off-road are its various G.O.A.T. modes, part of the vehicle's Terrain Management System (TMS), which are also used in the larger two- and four-door Bronco. Base, Big Bend, and Outer Banks trim levels come with five G.O.A.T. modes – Normal, Eco, Sport, Slippery, and Sand, while Badlands and First Edition trims also include Mud/Ruts and Rock Crawl modes.
G.O.A.T. Modes adjust throttle response, transmission shift points, steering feel, and braking calibrations on the Ford Bronco Sport. Throttle response determines how quickly the engine can increase power output based on the instructions the driver sends through the accelerator pedal.
Shift points control when the automatic transmission shifts between gears, while steering feel adjusts what it feels like to control the vehicle through the steering wheel. Finally, braking calibrations control braking and torque vectoring for certain situations without any driver input needed. Here's how these variables play into each individual Bronco Sport G.O.A.T. mode.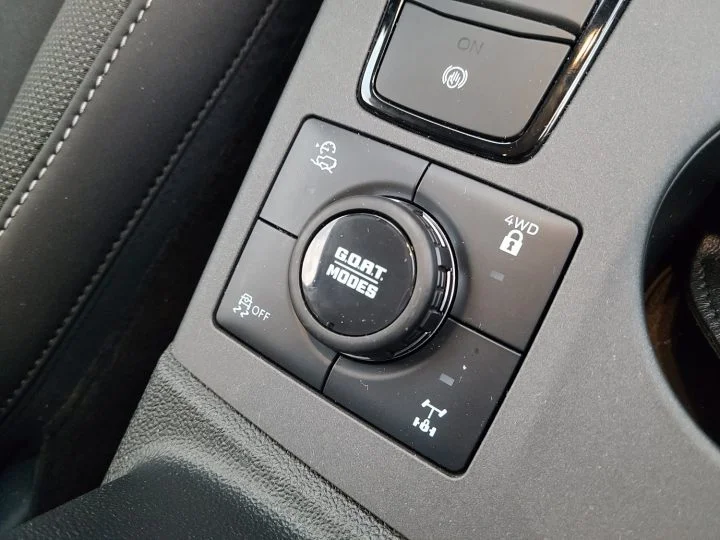 Normal
Normal mode is used for everyday driving, and is the default mode each Bronco Sport model defers to when it is started up, no matter what mode the vehicle was left in. Ford describes Normal mode as the perfect balance of excitement, comfort, and convenience, which means that it provides a balance of power and fuel economy.
Eco
Eco mode is pretty much what one might expect – the most economical way to get around. Ford says that this mode helps deliver maximum fuel efficiency and improves driving range, which is great for those looking to extract as many miles-per-gallon from their Bronco Sport as possible.
Sport
Sport mode is quite the opposite of Eco mode, trading efficiency for performance. Sport mode increases throttle response, provides a sportier exhaust sound and steering feel, and quickens shifting.
Slippery
For those driving in snow, ice, or just plain old rain-covered roads, Slippery mode lowers throttle response and optimizes shifting for slippery surfaces.
Sand
Ford is a little vague about how Sand mode works, but says that it "may help get the vehicle unstuck from deep snow or sand." It likely accomplishes this by manipulating throttle response to improve traction.
Mud/Ruts
Mud/Ruts mode engages 4×4 Lock to allow Bronco Sport drivers to keep going, even if one of the tires on the vehicle is unable to obtain traction. It's also worth noting that 4×4 Lock can be selected independently as well.
Rock Crawl
Rock Crawl mode engages both 4×4 Lock and Rear Differential Lock and adjusts throttle and transmission response to send the right amount of torque to each wheel as needed. Like 4×4 Lock, Rear Differential Lock can also be selected independently from rock crawl mode.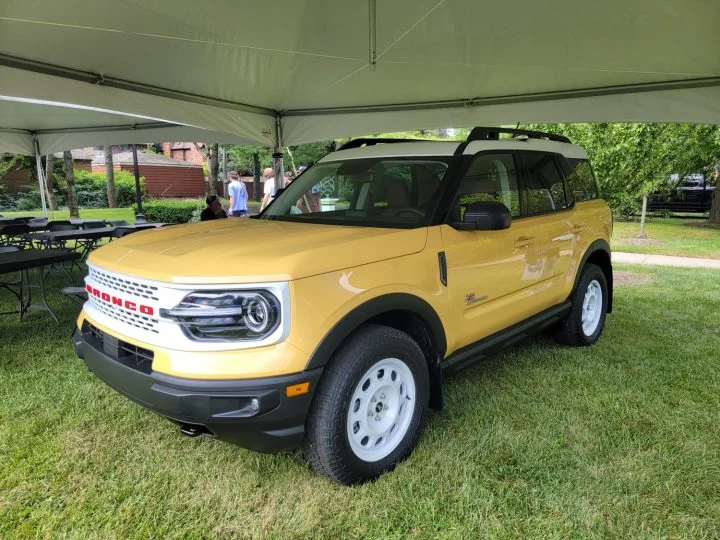 Coupled with a host of additional features and equipment, G.O.A.T. modes are just one more tool in the Bronco Sport's toolbox that make it a highly capable vehicle off-road and more than worthy of wearing the iconic Bronco name.
We'll have more on the Bronco Sport soon, so be sure and subscribe to Ford Authority for more Ford Bronco Sport news and ongoing Ford news coverage.