Tube doors are a must for any Ford Bronco owner who wants to experience the open air while driving and still maintain structural integrity and safety of their SUV. Fortunately, there are tube door kits available directly from The Blue Oval as an optional extra. The tube door  kits can be installed by a dealer if the vehicle owner prefers, but the good news is that the doors are relatively easy to install for those interested in taking matters into their own hands, as Stage 3 Motorsports demonstrates in a video.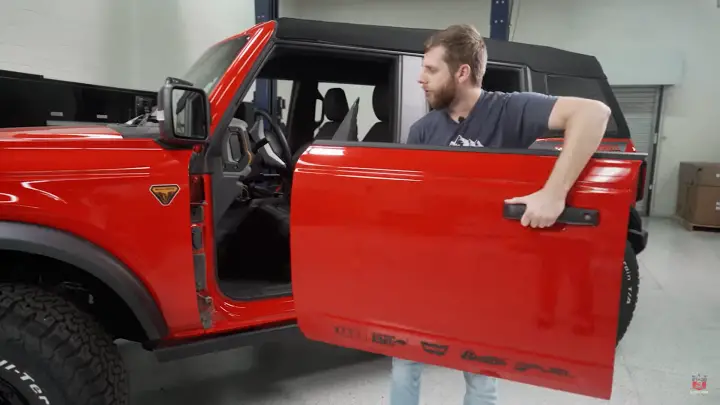 In order to install tube doors, the stock doors must first be removed. This can be accomplished by removing the two door hinge fasteners and disconnecting an electrical connector, then lifting the doors out of the way. To mount the tube doors, simply perform the inverse, mounting the tube doors' hinges to the attachment points and tightening the hinge fasteners. The tube doors don't require any extra hardware and can be reinstalled using the factory bolts. With that in mind, it's very easy to switch back to the stock doors when desired.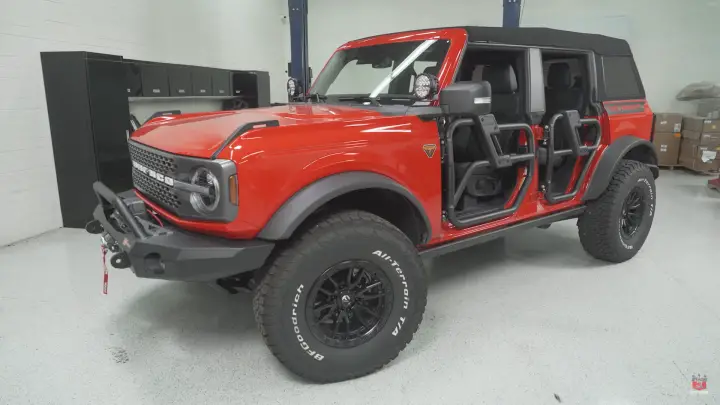 As a reminder, Ford Bronco tube doors are available from Ford directly. For four-door models, the set costs $2,250, and includes all four doors. Meanwhile, the two-door kit costs $1,250. Both kits are finished in a black powder coat and are composed of high-strength 2-inch steel and meet Ford's safety and corrosion requirements. However, Ford notes that tube doors are only for off-road use, as they do not provide the same protection as a full door in the event of a side collision.
It's worth noting that tube doors are not offered at all on the high-performance 2022 Ford Bronco Raptor.
We'll have more on the Ford Bronco soon, so be sure and subscribe to Ford Authority for more Ford Bronco news and non-stop Ford news coverage.