Though the Ford F-150 Lightning boasts vehicle-to-vehicle charging capability, The Blue Oval has also explored a number of other ways to charge EVs on the go, filing patents for an in-flight charging system, portable battery packs, and a range-extending generator. Now, a company called Colorado Teardrops has completed a prototype of its new Electric Vehicle Adventure Trailer dubbed "The Boulder," which is the first camper designed to extend the towing range of all-electric vehicles such as Ford EVs.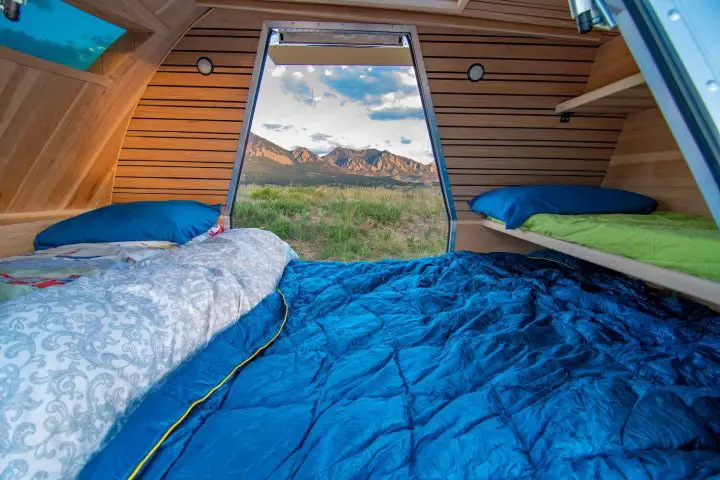 One day, Ford EVs could pull this new camper/trailer and also use it to charge their batteries via Level 2 charging – a phase that has already been completed, with DC-to-DC Level 3 fast charging between the trailer and the tow vehicle currently in development. Colorado Teardrops has already teamed up with an unnamed automaker to develop this idea, and is working on finding a supplier for the batteries used in the trailer, too.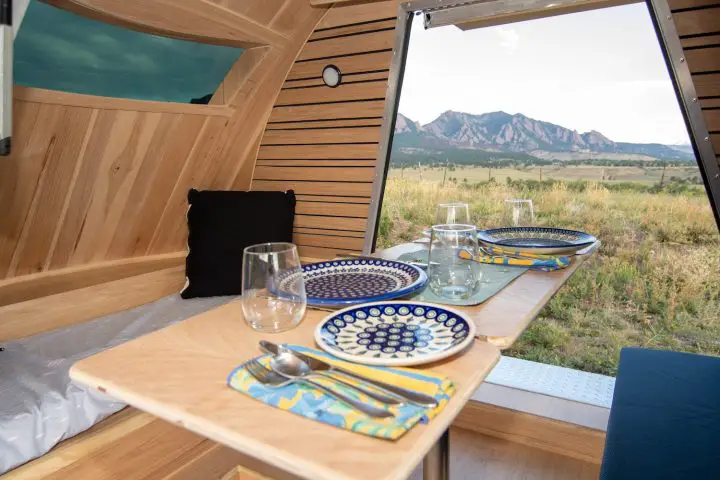 According to the company, thanks to the trailer's efficient aerodynamics, the amount of extra range used to tow it would be offset completely and perhaps even experience a net gain, which would be a huge boon to EV owners that want to be able to travel and do a little camping without having to stop and charge every 90-100 miles or so. That means that Ford EVs like the F-150 Lightning with the extended range battery could possibly tow the camper beyond its stated 300-mile range.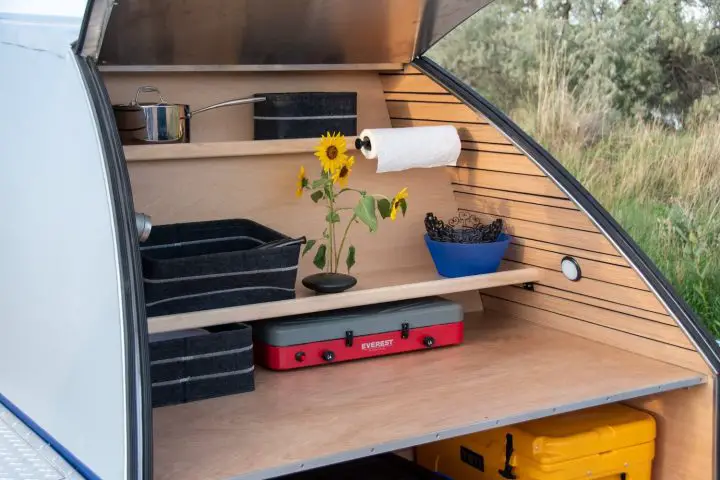 In addition to The Boulder, Colorado Teardrops is developing two additional EV campers – a 17-foot model called "The Golden" and a 27-foot model dubbed "The Denver," with battery capacities ranging from 75 kWh up to 200 kWh. The Golden and The Denver feature hardshell tops that retract into a low aerodynamic profile when towing, and fully extend to provide 6'6″ of standing headroom when in camping mode. Both are equipped with amenities including a full kitchen, bathroom, and higher-end finishes. Colorado Teardrops is currently taking reservations for The Boulder, with the first deliveries expected to begin in the first half of 2023.
We'll have more on this cool camper soon, so be sure and subscribe to Ford Authority for 24/7 Ford news coverage.