The Rivian R1T and the Ford F-150 Lightning are shaping up to be key rivals in the EV pickup segment, and even Ford CEO Jim Farley has acknowledged that the upstart automaker is "a major threat" to The Blue Oval. The R1T was the first electric pickup to market, and has since received near-universal positive reviews, praised for its versatility and excellent performance. In fact, the R1T beat the Ford Maverick for the title of 2022 MotorTrend Truck of the Year. A recent comparison test, however, put a Ford product back on top, with the F-150 Lightning outperforming the R1T by a nose. Now, the two pickups have been placed head-to-head once again, this time for a more mundane but just as important topic: cargo capacity.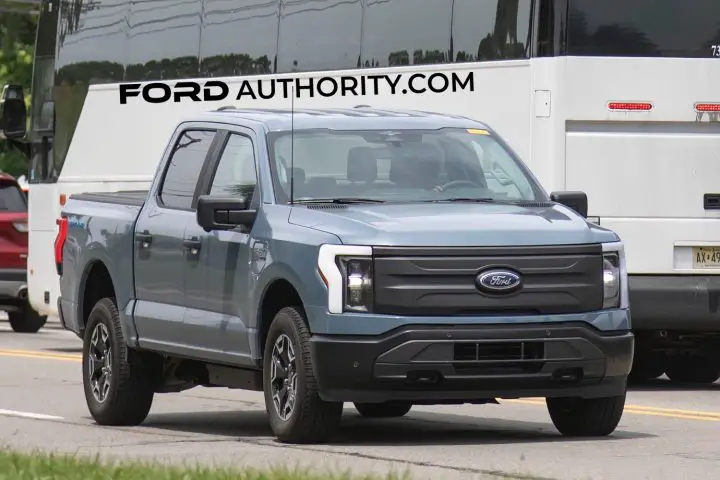 Alex Dykes of YouTube channel EV Buyers Guide takes an in-depth look at the cargo capacity of the Ford F-150 Lightning compared to that of the Rivian R1T. He first notes that the R1T and F-150 Lightning are very similar in overall size, despite the Rivian being classified as a midsize pickup and the Ford as a full-size. The R1T's 51-inch bed is narrower than the 62-inch wide F-150 Lightning bed. The bed's length is longer in the F-150 Lightning, but this could be because of the optional power tonneau cover installed in the R1T, which takes up quite a bit of space.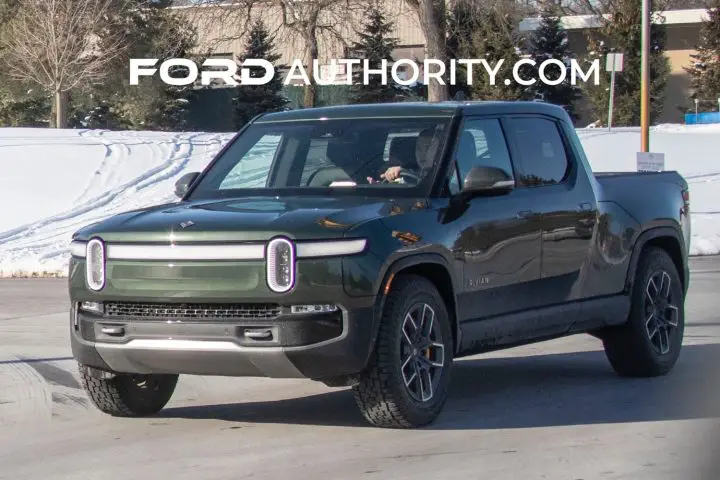 The R1T carries a significant 7,000 pounds on its chassis without any cargo, which is approximately 1,000 pounds heavier than the F-150 Lightning. The Rivian R1T is capable of handling 1,633 pounds of payload, barely more than the Ford F-150 Lightning's 1,614-pound payload limit. Dykes says that because the R1T has adaptive air suspension, it handles its payload better than the F-150 Lightning does.
Both trucks feature a front truck, or "frunk," in place of an internal combustion engine. The R1T has a "lid-style" front truck, with a cargo well that requires the vehicle's owner to lift their items up and over the side of the pickup, which is about 41 inches off the ground. The F-150 Lightning, meanwhile, has a hood that opens the cargo well's side for easy access, and although owners have to be careful about putting cargo where the hood latch will connect, Ford's EV pickup has about 25 percent more storage in the frunk than the Rivian.
Dykes concludes that the two electric pickups are fairly evenly matched when it comes to cargo capacity, but determined that the Rivian R1T has a slight advantage when it comes to driving with a full load.
We'll have more on the F-150 Lightning soon, so be sure and subscribe to Ford Authority for the latest Ford F-Series news, Ford F-150 news, F-150 Lightning news, and continuous Ford news coverage.
[nggallery id=108] [nggallery id=178]