Ford Motor Company sales increased two percent to 483,688 units during the second quarter of 2022. Sales increased at both FoMoCo brands – the namesake Ford brand as well as at the Lincoln luxury division.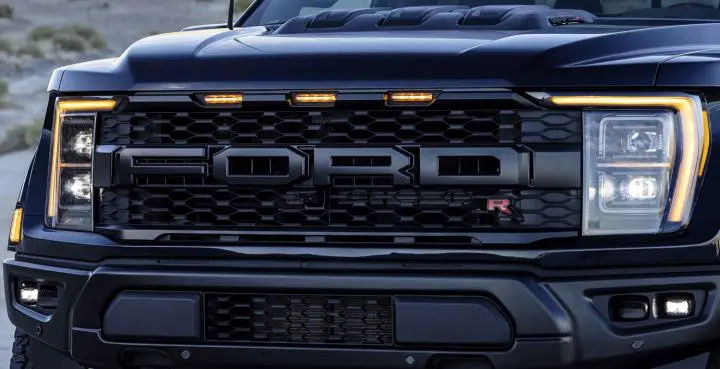 Ford brand sales sales increased 1.8 percent to 459,943 units: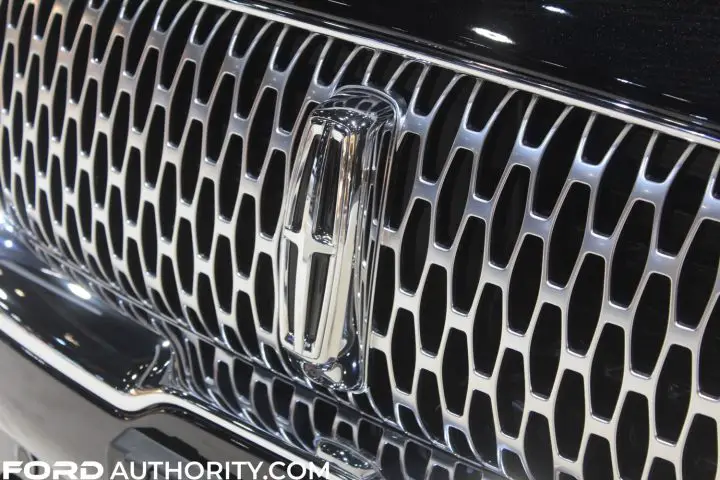 Lincoln sales increased 1 percent to 23,745 units:
During the first six months of 2022, Ford Motor Company sales fell 8 percent to 915,820 units.
Sales Results - Q2 2022 - USA - Ford
| MODEL | Q2 2022 / Q2 2021 | Q2 2022 | Q2 2021 | YTD 2022 / YTD 2021 | YTD 2022 | YTD 2021 |
| --- | --- | --- | --- | --- | --- | --- |
| BRONCO | +3,803.75% | 31,269 | 801 | +6,746.69% | 54,842 | 801 |
| BRONCO SPORT | -20.72% | 29,460 | 37,158 | -3.25% | 58,549 | 60,514 |
| E-SERIES | -21.09% | 5,336 | 6,762 | -27.68% | 12,537 | 17,335 |
| E-TRANSIT | * | 2,290 | * | * | 3,008 | 0 |
| ECOSPORT | -29.26% | 9,498 | 13,426 | -31.86% | 17,924 | 26,304 |
| EDGE | +45.54% | 25,041 | 17,205 | +30.74% | 51,453 | 39,355 |
| ESCAPE | -23.69% | 33,958 | 44,502 | -13.54% | 73,920 | 85,492 |
| EXPEDITION | -47.99% | 13,129 | 25,245 | -51.91% | 22,847 | 47,508 |
| EXPLORER | +13.56% | 60,181 | 52,997 | -12.96% | 102,917 | 118,241 |
| F-150 LIGHTNING | * | 2,042 | * | * | 2,296 | 0 |
| F-SERIES | -1.03% | 156,602 | 158,235 | -17.95% | 297,049 | 362,032 |
| GT | -26.67% | 22 | 30 | -7.94% | 58 | 63 |
| HEAVY TRUCKS | -21.81% | 3,130 | 4,003 | -9.00% | 6,088 | 6,690 |
| MAVERICK | * | 19,508 | * | * | 38,753 | 0 |
| MUSTANG | -16.48% | 12,258 | 14,676 | -17.86% | 26,244 | 31,950 |
| MUSTANG MACH-E | +72.00% | 10,941 | 6,361 | +36.22% | 17,675 | 12,975 |
| RANGER | -52.64% | 16,201 | 34,205 | -42.03% | 33,840 | 58,371 |
| TRANSIT | -7.98% | 22,327 | 24,262 | -24.93% | 38,820 | 51,713 |
| TRANSIT CONNECT | -27.55% | 6,750 | 9,317 | -16.72% | 14,107 | 16,940 |
| FORD TOTAL | +1.80% | 459,943 | 451,813 | -7.89% | 872,927 | 947,737 |
Sales Results - Q2 2022 - USA - Lincoln
| MODEL | Q2 2022 / Q2 2021 | Q2 2022 | Q2 2021 | YTD 2022 / YTD 2021 | YTD 2022 | YTD 2021 |
| --- | --- | --- | --- | --- | --- | --- |
| AVIATOR | +3.69% | 5,983 | 5,770 | -7.64% | 10,950 | 11,856 |
| CORSAIR | +10.97% | 7,094 | 6,393 | +3.93% | 14,038 | 13,507 |
| NAUTILUS | +11.74% | 6,766 | 6,055 | +3.75% | 11,855 | 11,427 |
| NAVIGATOR | -11.24% | 3,902 | 4,396 | -34.44% | 6,050 | 9,228 |
| LINCOLN TOTAL | +0.98% | 23,745 | 23,514 | -12.33% | 42,893 | 48,924 |
Sales Results - Q2 2022 - USA - FMC Totals
| BRAND | Q2 2022 / Q2 2021 | Q2 2022 | Q2 2021 | YTD 2022 / YTD 2021 | YTD 2022 | YTD 2021 |
| --- | --- | --- | --- | --- | --- | --- |
| FORD TOTAL | +1.80% | 459,943 | 451,813 | -7.89% | 872,927 | 947,737 |
| LINCOLN TOTAL | +0.98% | 23,745 | 23,514 | -12.33% | 42,893 | 48,924 |
| FMC USA TOTAL | +1.76% | 483,688 | 475,327 | -8.11% | 915,820 | 996,661 |
About The Numbers
Further Reading & Sales Reporting