The Ford Mustang Bullitt – built to honor the legendary machine driven by Steve McQueen in the movie of the same name – has appeared across three generations of Ford's pony car – the SN95, S197, and S550. The very last S550 Ford Mustang Bullitt rolled off the assembly line in late 2020 after just two model years, at which point it was effectively replaced by the 2021 Mustang Mach 1. However, this distinct piece of Americana was also sold in Europe and other parts of the world, even making a few top speed runs on Germany's Autobahn in the process. And oddly enough, Shelby and Mustang Brand Manager Jim Wallace recently revealed that it was actually more popular there than the U.S. in a recent interview with Ford Muscle.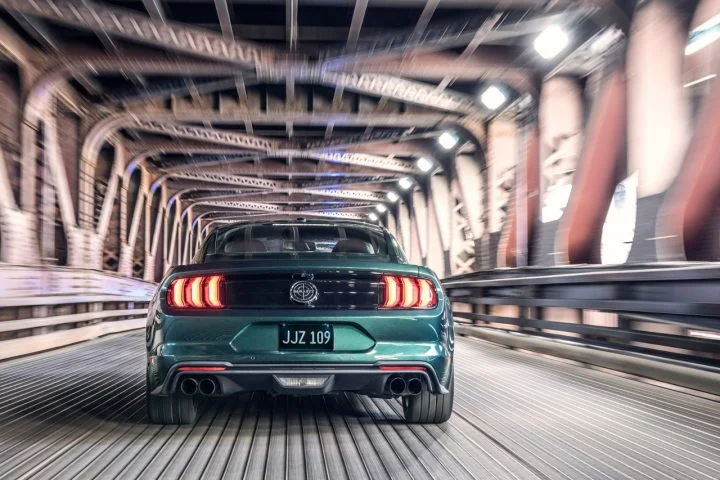 "What's really interesting is that we are beating the local competition, like German branded sports cars, in Germany," Wallace said. "The Bullitt went over extremely well overseas. We sold more Bullitt editions in Germany and Australia than the USA."
While the Mustang has long enjoyed tremendous popularity in places other than its home country, this news still comes as a bit of a surprise, given how the Bullitt – both the movie and the car it's named after – is a distinctly American entity. Regardless, both are cool enough to resonate with a diverse array of fans across the globe, it seems.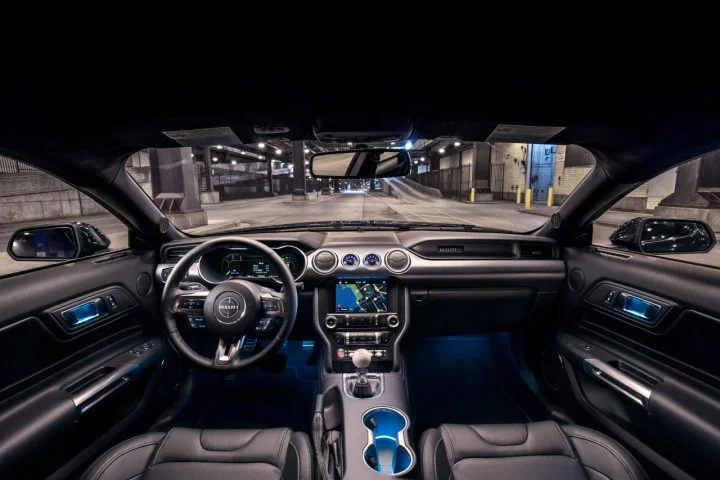 The last-gen Bullitt followed the same formula as its predecessors, sporting Highland Green paint – though Shadow Black was also offered as an option. Additional exterior changes included black 19-inch five-spoke wheels, a spoiler and badge delete, chrome trim on the side windows and grille, and a faux gas cap. Inside, the S550 Bullitt featured a white shift knob, a digital instrument cluster with a unique Bullitt welcome screen, and a leather-trimmed interior with unique green accent stitching on the dashboard, door panels, center console, and seats.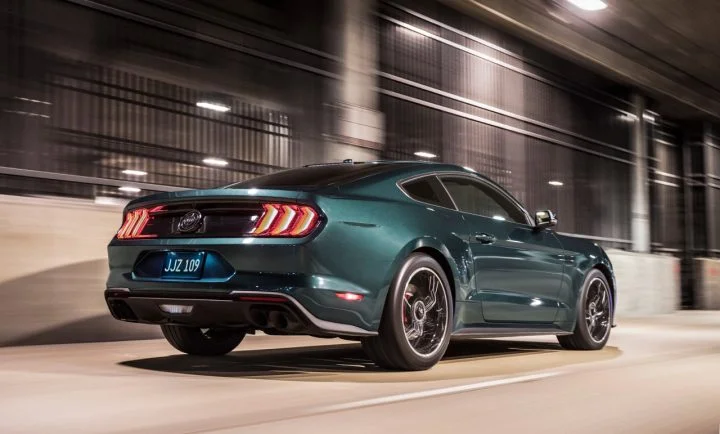 The S550 Ford Mustang Bullitt is powered by an upgraded version of the Ford 5.0L V8 Coyote, which produces 480 horsepower and 420 pound-feet of torque and is mated exclusively to the MT82 six-speed manual transmission.
We'll have more on the past and future of the Bullitt soon, so be sure and subscribe to Ford Authority for more Ford Mustang news and non-stop Ford news coverage.