The Ford Mustang Mach-E remains a popular option among new vehicle shoppers, holding down a spot as one of the top considered electrified vehicles on the market, attracting most of its buyers from other brands, and maintaining its position on Consumer Reports' most satisfying vehicles list. As such, it's no surprise that the Ford Mustang Mach-E is also one of the top used vehicles selling for more than its new counterpart, though one can save some money by shopping around. That trend continues to hold true, according to new data from automotive analytics firm Jerry, which found that used Mach-E crossovers are still going for more than new ones.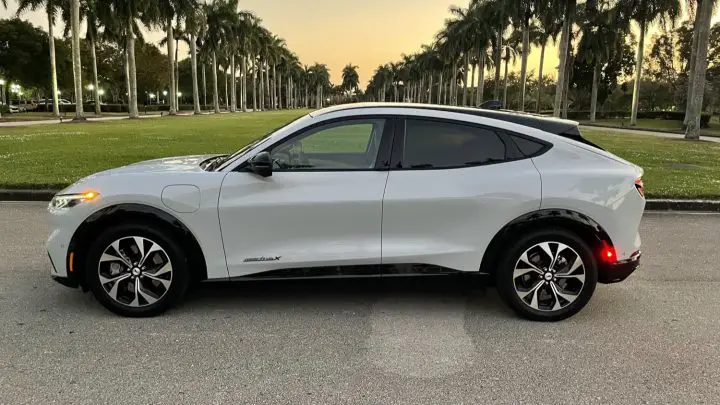 The Ford Mustang Mach-E joins the Ford F-Series in that regard, which is one of the top used vehicles overall selling for more than new, though the former made the cut specifically in the all-electric vehicle segment. The Mach-E finished third on the list as it's selling for a whopping $5,200 more used than it is new, but was also surpassed by the Volkswagen ID.4 ($6,300 more) while tying the Tesla Model 3.
This phenomenon isn't terribly surprising when we consider that Ford hasn't been able to build enough Mach-Es to satisfy demand for the EV crossover, which has left little inventory sitting on dealer lots. As a result, many owners and dealers are cashing in and selling those vehicles for a large profit, which is precisely why the average selling price of a used Mach-E surpasses that of a new one.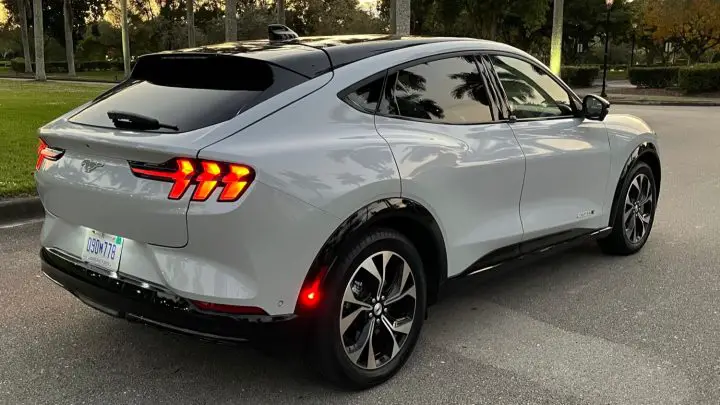 It is worth noting that the list of used vehicles selling for more than new has cooled a bit over the past couple of months, just like the overall market. While seven of the 10 best-selling vehicles in the U.S. are moving for more money used than new, that's down from nine out of 10 from the same Jerry study conducted just one month prior.
We'll have more on the Ford Mustang Mach-E soon, so be sure and subscribe to Ford Authority for more Mustang Mach-E news and continuous Ford news coverage.