Ford was recognized as the 2022 Industry Leader for Environmental Efforts, thanks to its focus and repeated emphasis on finding ways to maintain sustainability. The automaker aims to have GHG emissions halved by 2030 in the U.S., and Ford Mexico has spearheaded The Blue Oval's sustainability initiatives to support those efforts. Notably, the Cuautitlan Assembly plant, which is responsible for production of the Ford Mustang Mach-E, has its own water treatment plant that recycles 70 percent of the water used in the facility's operations and diverts the remaining 30 percent to irrigation. The factory also has a rainwater collection system that captures and provides 25 percent of the plant's needed water supply. Now, Cuautitlan Assembly aims to increase its green efforts by implementing a large beekeeping program.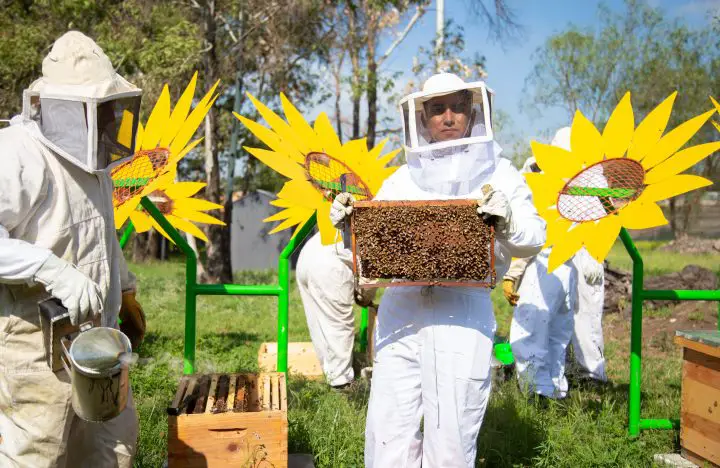 Artificial beehives were created by Ford employees of the Cuautitlan plant. Three different designs were presented, one of which was inspired by the Ford Mustang Mach-E, but ultimately, a final design made to look like a sunflower was chosen. The large, visually appealing artificial beehives make it easier for volunteers to access the hives, and encourages bees to use them to nest and create honey. The network of artificial beehives is expected to become to as many as 70,000 bees.
"We made this design thinking about the functionality of the materials and the quality of life that we could offer the bees. For us, sunflowers are synonymous with life force, and it is this vital force that we want to give to these small insects," said Alberto López, Ford Cuautitlán Environmental Engineer and project leader, in a translated press release.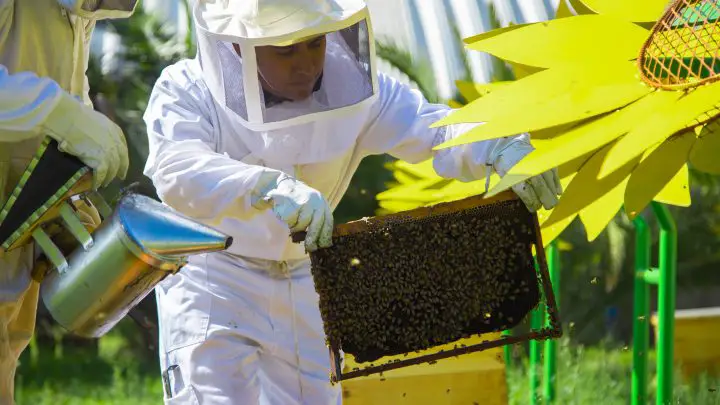 While the bees will certainly be busy outside the Cuautitlan plant, processes within the plant itself are busy as well. Ford recently announced plans to ramp up production of the Ford Mustang Mach-E at the facility to 270,000 units produced annually by 2023. Currently, the facility is responsible for the production of approximately 2,000 units of the Mustang Mach-E weekly.
We'll have more on the Mach-E soon, so be sure and subscribe to Ford Authority for more Mustang Mach-E news and continuous Ford news coverage.