Former Ford engineer, owner of engineering consulting firm Munro & Associates, Inc., and YouTuber Sandy Munro spent quite a bit of time disassembling a 2021 Ford Mustang Mach-E last year and analyzing the results, leading to some interesting discoveries. That process included examining the Mach-E's undercarriage, frunk area, door assembly, rear cargo area, pillars, front end, seats, battery pack, suspension, thermal system (including a deep dive into its heating and cooling), battery tray, voltage system, instrument panel, rear motor, front motor, and bare body, as well as comparing its engineering to its rivals and conducting a thorough battery analysis. Now, several months later, Munro's team is back with a deep dive into the interior assembly of the Ford Mustang Mach-E GT.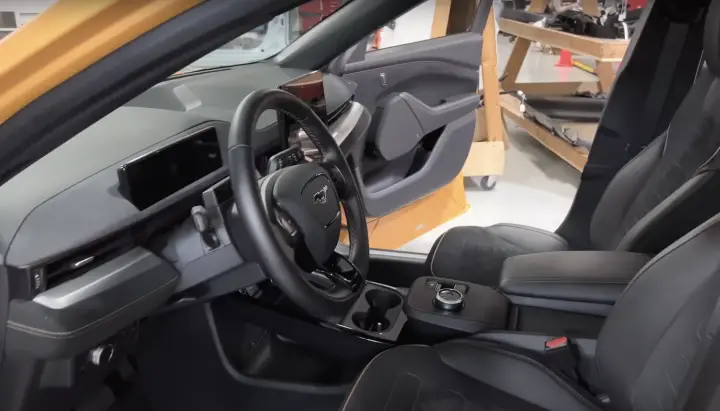 Right off the bat, our host points out that he's impressed by the comfort and high-quality materials present in the Ford Mustang Mach-E GT interior, as well as the overall perceived quality of the cabin. This is true even where there are cheaper plastic pieces, in fact, as those items have been injection molded to look like a higher-quality, high-priced metal of sorts. Other bronze trim pieces have been dipped entirely to achieve that higher-end look, too.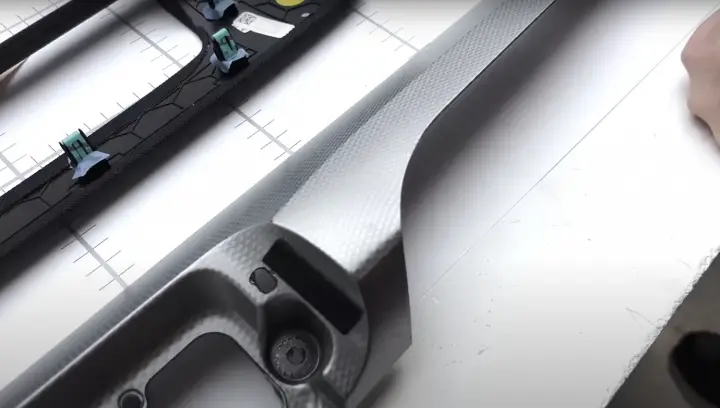 On the flip side, some of the smaller chrome pieces feature "two-shot" molding, which is a way that Ford is able to achieve the same sort of finish while also minimizing the amount of chrome that must be used in the vehicle's construction. We also get an in-depth explanation of how Ford manages to attach the suede and other soft materials used in the Mach-E GT cabin, too.
While our host isn't a fan of black interiors, which he calls "cheap" in terms of appearance, he's also clearly impressed by the fact that Ford was able to make the Mach-E GT's cabin look far more upscale than it actually is. This is a notable feat in today's automotive world, where vehicles with lesser price tags tend to look that way inside as well.
We'll have more on the Mach-E soon, so be sure and subscribe to Ford Authority for more Mustang Mach-E news and ongoing Ford news coverage.