Ford Motor Company has filed a patent for an external airbag system for pedestrians, Ford Authority has learned.
The patent was filed on March 1st, 2021, published on September 1st, 2022, and assigned serial number 0274558.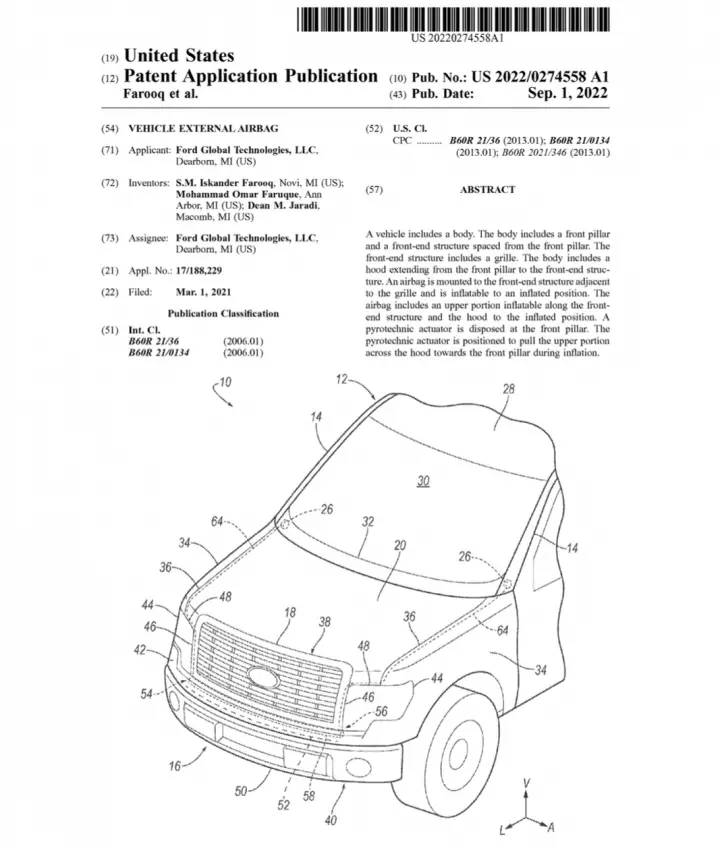 The Ford Authority Take
Ford has filed a large number of airbag-related patents in recent months, including one for a seat bottom mounted airbag that protects pets, a movable roof supported airbag system, an instrument panel mounted driver airbag, a full seatback airbag system, and an external airbag system that protects occupants in the event of a rollover crash. This new Ford patent also outlines an idea for external airbags, but in this case, those units are present to protect pedestrians.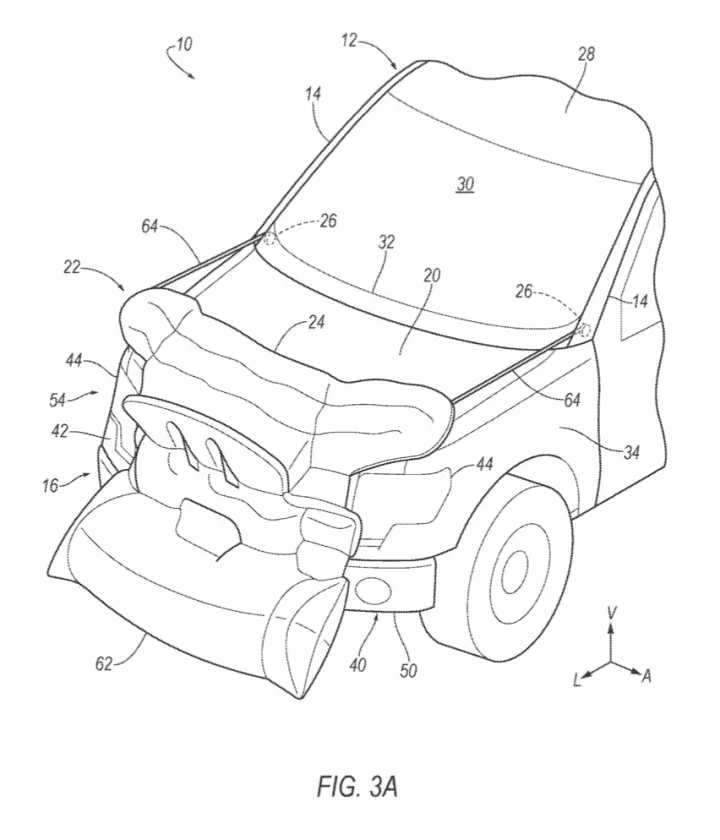 Pedestrian-related accidents and deaths have risen dramatically in recent years, partly due to the popularity of larger SUVs, trucks, and vans, which feature longer hoods, larger A-pillars, and taller ride heights, all of which make it more difficult for drivers to see pedestrians crossing the road.
This patent aims to help mitigate that problem by utilizing an airbag in the front of the vehicle near the grille, which could inflate and cover the entire front end and hood area in the event that a collision is imminent. Sensors located in the front of the vehicle would be able to detect if a crash is about to happen with a pedestrian, at which point the airbag would inflate, hopefully preventing serious injury or, at the very least, a fatality.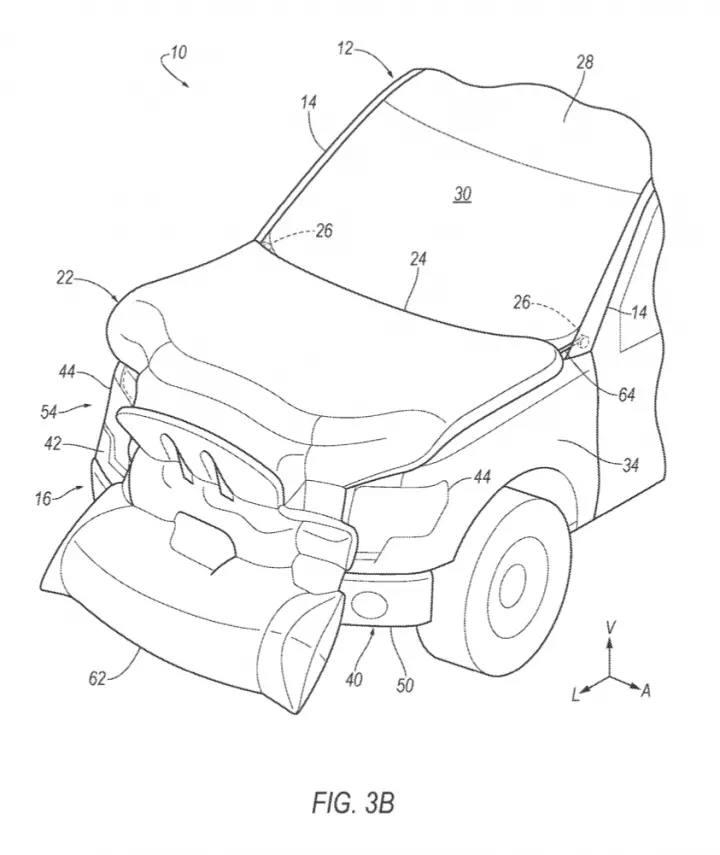 This new Ford patent is certainly a good idea that could wind up being used in a real-world application at some point in the future, as it makes a ton of sense and presumably wouldn't be that difficult to put together, particularly with the prevalence of sensors already used on modern-day vehicles.
We'll have more on this and all Ford patents soon, so be sure and subscribe to Ford Authority for the latest Ford trademark news, Ford business news, and ongoing Ford news coverage.