Ford Motor Company has filed a patent for an instant cabin heating system, Ford Authority has learned.
The patent was filed on March 24th, 2021, published on September 29th, 2022, and assigned serial number 0305876.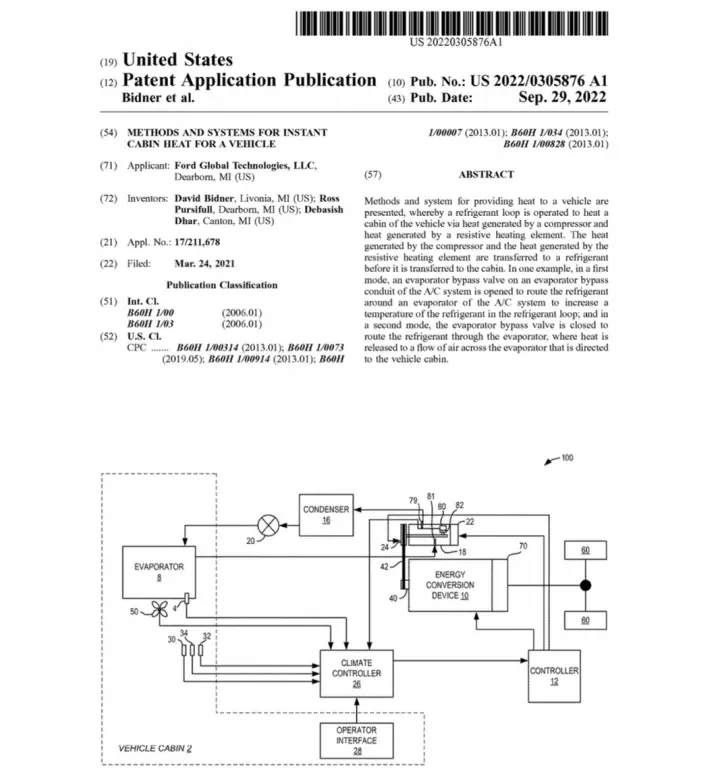 The Ford Authority Take
Ford has filed a number of HVAC-related EV patents in recent months, including one for a vapor injection heat pump system, an integrated heat pump system, and a roof-mounted HVAC system. Now, this new Ford patent explores a way to provide instant heat in a vehicle, which is in intriguing idea, particularly for those that live in very cold climates.
The system depicted in this Ford patent consists of a compressor and resistive heating element, which generate heat and transfer it to a refrigerant and then the cabin of the vehicle. From there, there are a few different ways Ford explores providing instant heat in the cabin, including one that utilizes an evaporator bypass on the A/C system to increase the temperature of the air entering the cabin, as well as a bypass valve that can be closed and heat released across the evaporator to the inside the vehicle.
Traditional vehicle heaters generate hot air by flowing the air around a heat-air exchanger such as a heater core, which is heated by the vehicle's engine, while cool air is generated by flowing air around an evaporator that is cooled when refrigerant expands.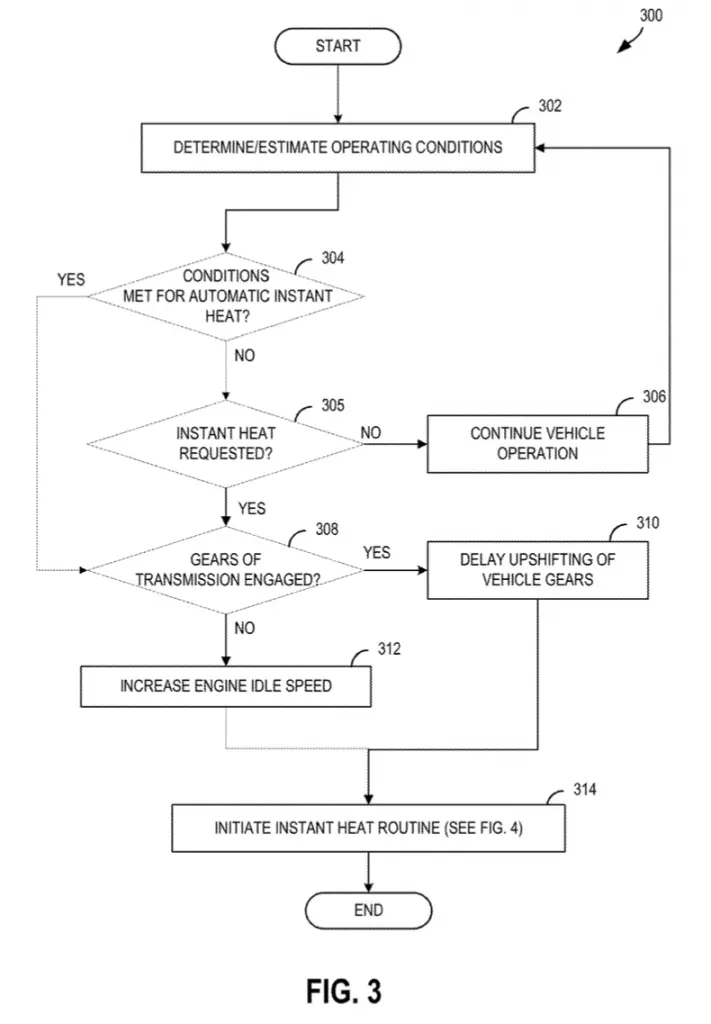 As such, this Ford patent is rather interesting, offering up a different take on an ages-old feature in the automotive world. While many pre-heat their vehicles in the winter time, such a feature would make that irrelevant, which is great news for owners, particularly those that want to save fuel/energy that's otherwise wasted as we wait on vehicles to warm up.
We'll have more on this and all Ford patents soon, so be sure and subscribe to Ford Authority for the latest Ford trademark news, Ford business news, and around-the-clock Ford news coverage.