Ford Motor Company has filed a patent for a roof-mounted HVAC system for EVs, Ford Authority has learned.
The patent was filed on March 9th, 2021, published on September 15th, 2022, and assigned serial number 0288993.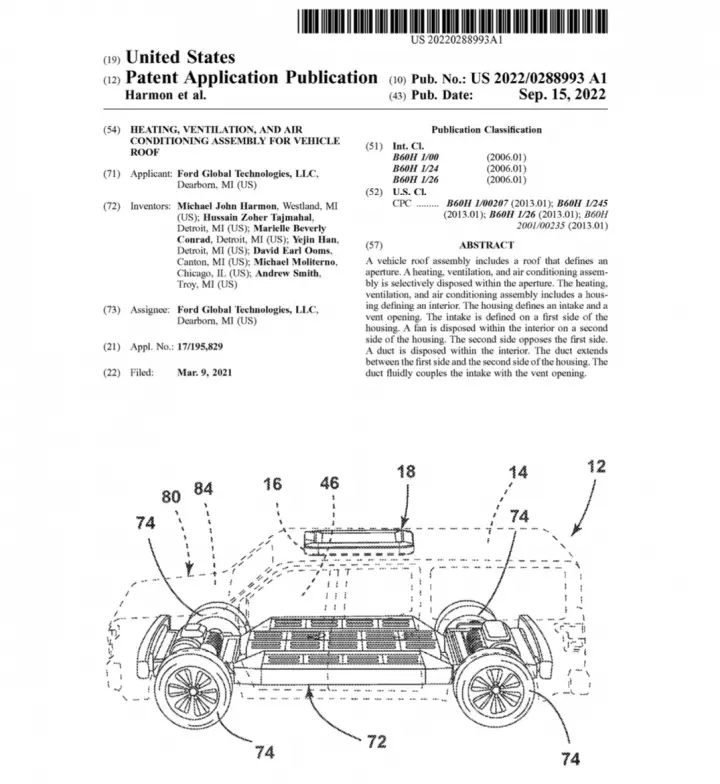 The Ford Authority Take
Ford has filed a number of HVAC-related patents over the past few months, including one for a poor outdoor air quality separation system, a harmful gas detection system in vehicles, and a vapor injection heat pump system. Now, this new Ford patent presents an idea for a roof-mounted HVAC system for EVs, an interesting mix of an older concept with modern updates.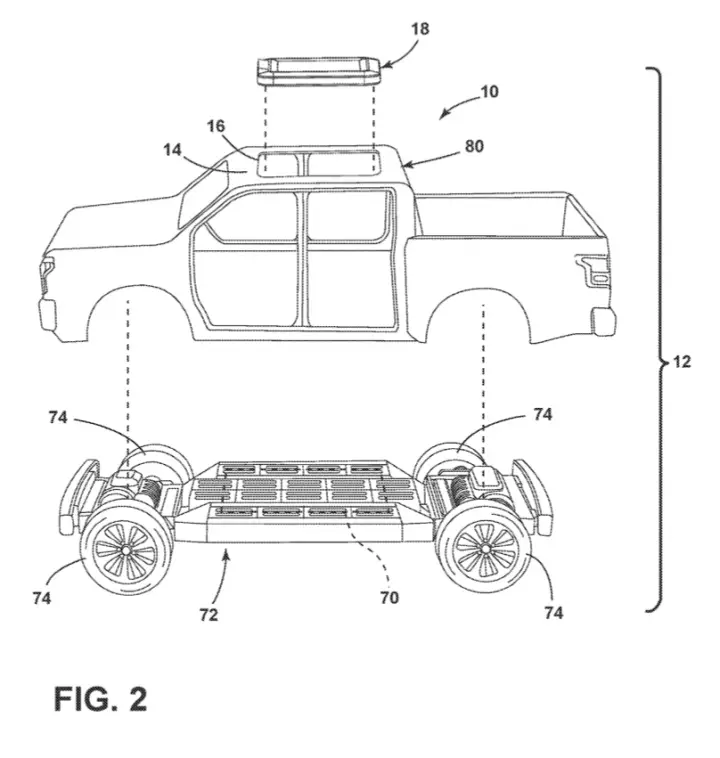 Roof-mounted air conditioners have been around in things like vans and RVs for a long time, but this Ford patent extends that idea to all-electric vehicles, albeit in a rather high-tech manner. In this case, the HVAC unit is much smaller and slimmer than a traditional roof-mounted system, integrated into a vehicle much like a sunroof. The system would also be able to perform a variety of functions, including cooling, heating, and ventilation.
The patent specifically mentions this sort of feature being utilized in all-electric vehicles, but also notes that it could be used in ICE-powered vehicles as well. The slim unit has an intake in the front that's designed to suck in fresh air, after which it can be filtered and either heated or cooled before passing into the cabin.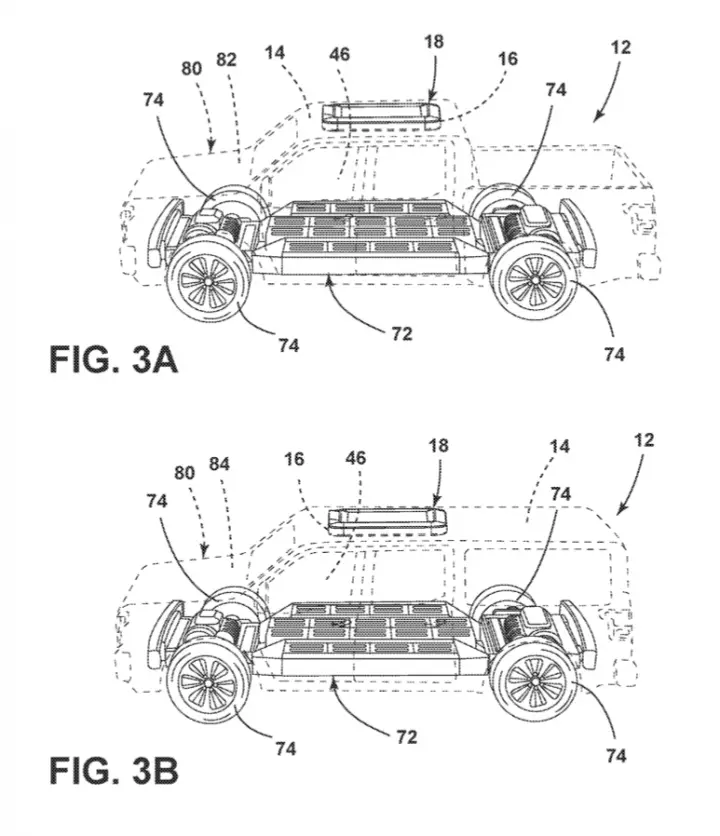 It's unclear what sort of advantage this type of unit might provide over a traditional HVAC system, particularly in EVs, which are able to fill the cabin with temperature-controlled air without having to be "turned on," and can also cool the cabin automatically if it gets too hot. However, the unit depicted in the patent is far more compact than any traditional roof-mounted HVAC system, so perhaps such a creation may wind up being used in something like an all-electric camper in the future.
We'll have more on this and all Ford patents soon, so be sure and subscribe to Ford Authority for the latest Ford trademark news, Ford business news, and around-the-clock Ford news coverage.