Ford Motor Company has filed a patent for a sun tracking and protection system, Ford Authority has learned.
The patent was filed on September 30th, 2019, published on September 27th, 2022, and assigned serial number 11453274.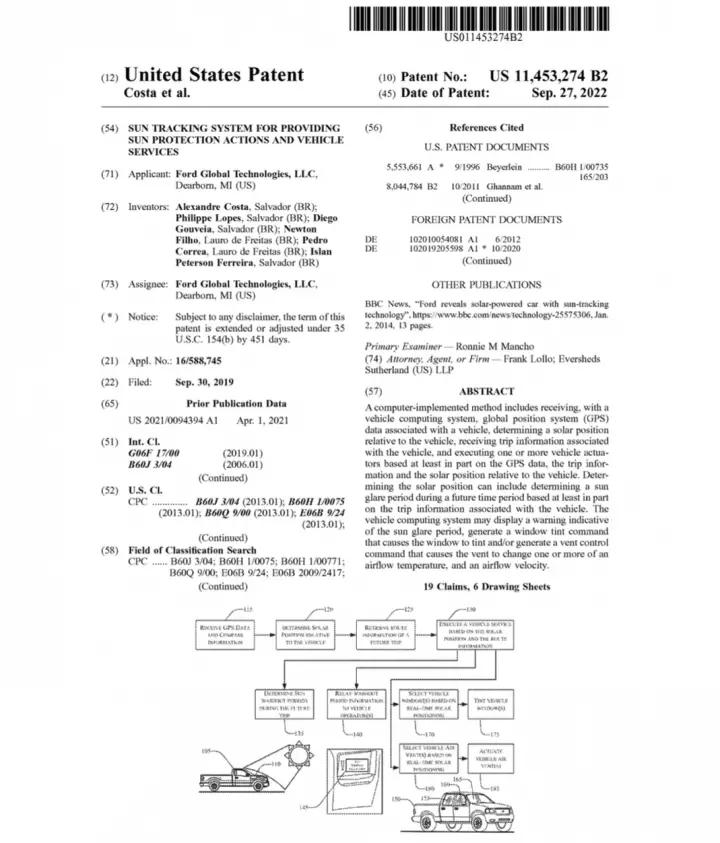 The Ford Authority Take
In recent months, Ford has filed a number of patents aimed at detecting or preventing both glare from the sun and the lights on other vehicles, including one for an augmented reality system that combats sun glare, a multifunction car visor system, and a brake light detection system. Now, this new Ford patent aims to track the sun's location relative to vehicles as a way to help prevent glare as well.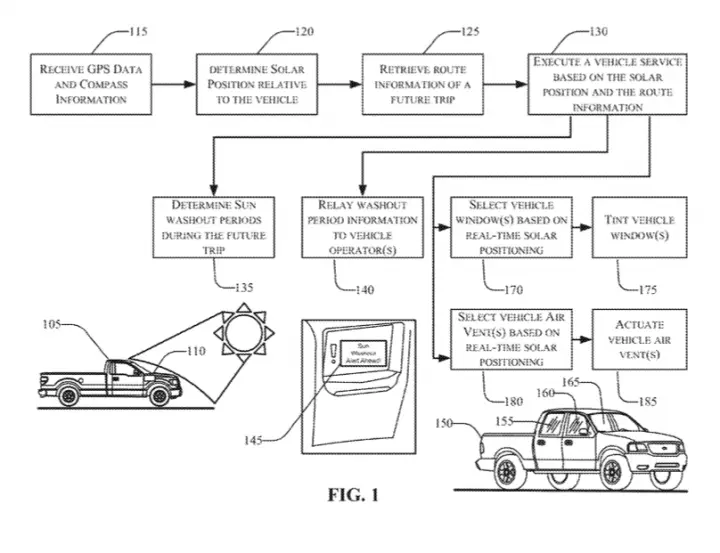 The rather sophisticated system despited in this Ford patent would receive GPS data and use it to determine a vehicle's relative position to the sun, as well as trip information to act accordingly. If the system determines that the vehicle will travel through a significant period of sun glare, it could then in turn warn the driver, automatically tint the windows to combat that glare, or even manipulate the HVAC system to compensate for raised temperatures caused by the sun coming through the vehicle's glass.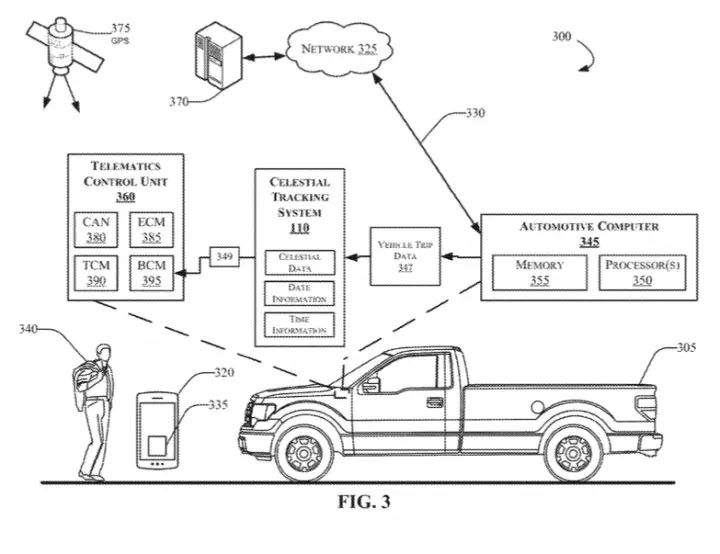 This kind of system would presumably be pretty easy to utilize in future vehicles given the fact that most come equipped with some sort of GPS tracking these days, typically as part of in-vehicle navigation systems. With sun glare representing a big annoyance and even a possible danger to drivers, it makes sense that Ford wants to pursue ways to avoid it or mitigate it, and this may very well be one way to do exactly that.
We'll have more on this and all Ford patents soon, so be sure and subscribe to Ford Authority for the latest Ford trademark news, Ford business news, and continuous Ford news coverage.