Ford Motor Company has filed a patent for a traffic warning system when opening doors, Ford Authority has learned.
The patent was filed on October 26th, 2020, published on September 6th, 2022, and assigned serial number 11433804.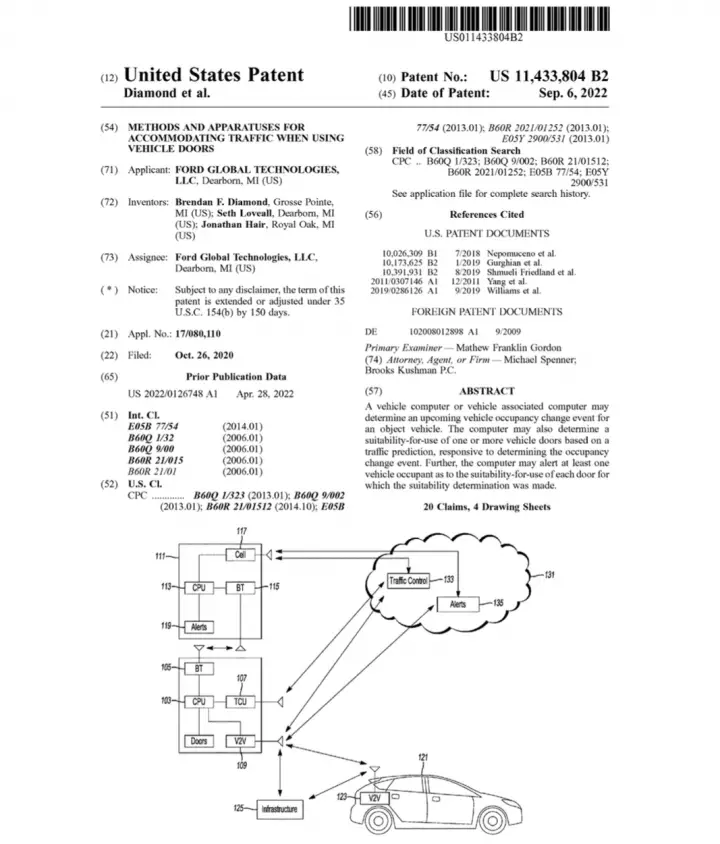 The Ford Authority Take
Back in December 2020, Ford revealed a new feature dubbed Exit Warning, which provides visual and audible alerts to road users and vehicle occupants when it detects that opening the door of a parked car might cause a collision. If the system detects that opening the vehicle door could cause a collision, an alarm sounds to warn the driver or passenger of the danger. Bright red LEDs on the side mirror begin to flash as a visual warning for cyclists, and a strip of red LEDs along the inner trim of the door, and the system can also prevent the door from opening if it detects the presence of a person. Now, this new Ford patent expands upon that idea somewhat by outlining a different kind of traffic warning system.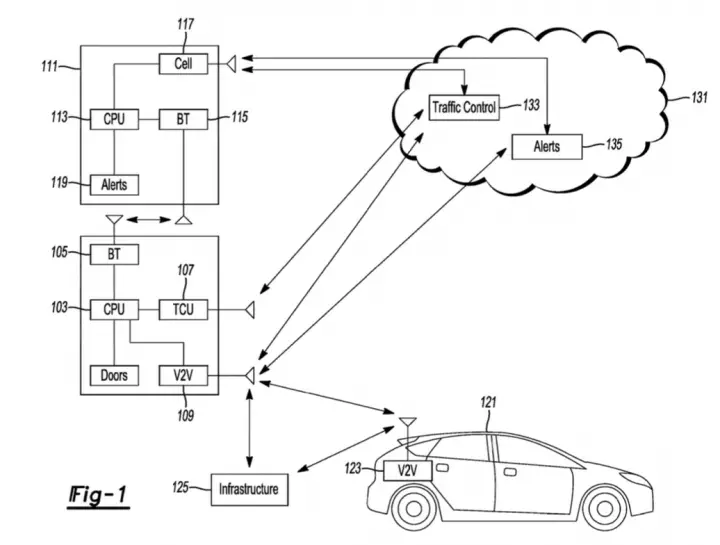 This new Ford patent explores the idea of using a computer inside of a vehicle and various sensors located around it to detect nearby traffic of any sort. If it detects that a person, object, or vehicle is within close proximity to the doors, the system will warn the vehicle's occupants and even lock the doors if needed to prevent a collision.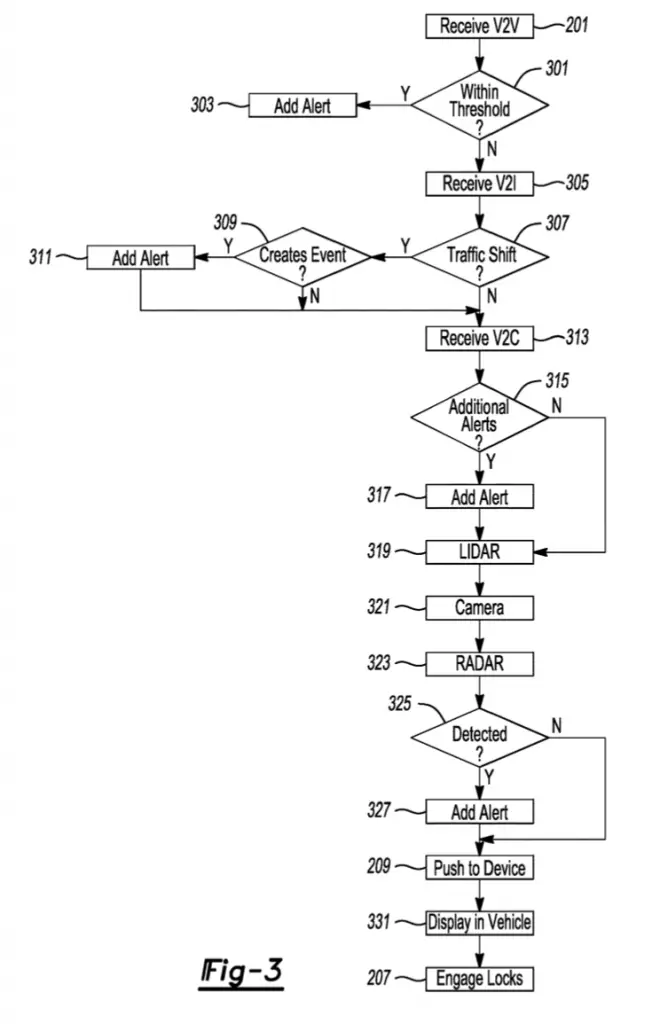 The main purpose of this technology is to prevent accidents in ride sharing vehicles, as pickups and drop offs often occur in busy areas with lots of pedestrian and vehicle traffic. Visibility can also be impaired, particularly on older vehicles that lack cameras, which can lead to riders becoming injured. That's precisely what this patent aims to prevent, though it's unclear if it will ever come to fruition.
We'll have more on this and all Ford patents soon, so be sure and subscribe to Ford Authority for the latest Ford trademark news, Ford business news, and comprehensive Ford news coverage.