While ranking below the industry average in J.D. Power's 2022 U.S. Customer Service Index (CSI) Study back in March, Ford dealers also wound up beating the mass market segment average in the long-term version of the Mexico Customer Service Study this past July, offering some insight into how dealers are performing in that country. Now, the 2022 Mexico Customer Service Study has been released, and it reveals that Ford dealers performed even better in the time period stretching from March through August 2022.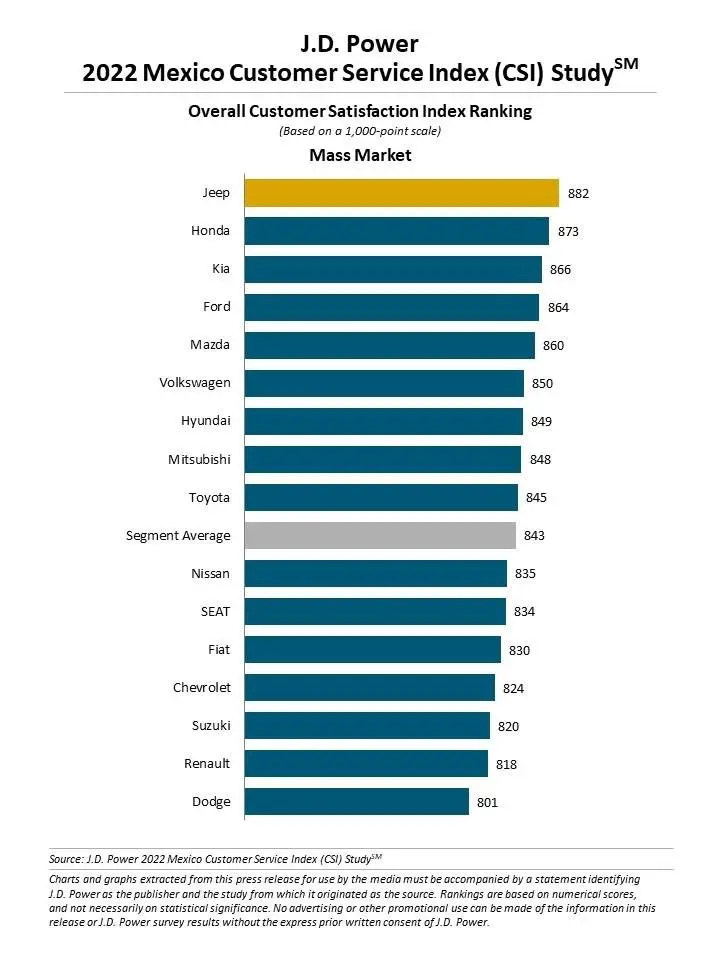 Ford moved up from eighth place and a score of 838 out of 1,000 in the long-term version of this study to fourth place with a score of 864 this time around, which ranks it behind only Jeep (882), Honda (873), and Kia (866), and ahead of Mazda (860), Volkswagen (850), Hyundai (849), Mitsubishi (848), Toyota (845), Nissan (835), SEAT (834), Fiat (830), Chevrolet (824), Suzuki (820), Renault (818), and Dodge (801), as well as the segment average of 843).
The 2022 Mexico Customer Service Index (CSI) Study is based on the evaluations of 5,429 new-vehicle owners of 2019, 2020, or 2021 model year vehicles who took their car in for service in the past 12 months to an authorized dealer facility.  Now in its seventh year, the study evaluates customer satisfaction with their authorized dealer by examining five key measures – service quality, service advisor, vehicle pick-up, service facility, and service initiation.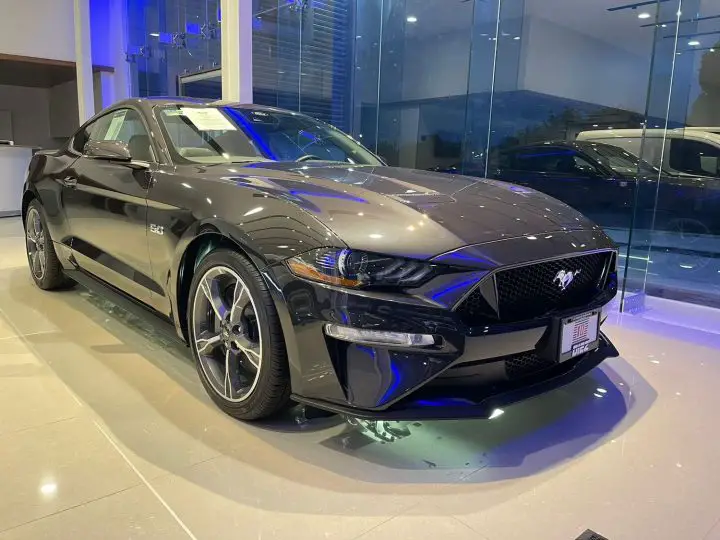 "The study points out the critical importance of paying attention to the customer," said Gerardo Gomez, senior director and country manager at J.D. Power de Mexico. "When service advisors complete all nine of the measured interactions with customers, only 3 percent of customers say they are not likely to return to that dealership. But when just zero to three interactions take place, that percentage jumps to 14 percent of those who say the same. Clearly, interaction is key to loyalty and customer retention."
We'll have more insights like this to share soon, so be sure and subscribe to Ford Authority for 24/7 Ford news coverage.