Back in August, Ford was ordered to pay $1.7 billion in punitive damages over an allegation that the roofs present on 1999-2016 Ford Super Duty models aren't strong enough to hold up in the event of a rollover crash. The court's decision stemmed from a 2014 wrongful death lawsuit following the deaths of two people in a similar accident, in which the automaker ultimately had to dish out millions to surviving family members. Since then, a class-action lawsuit was filed over this Super Duty roof issue, but now, The Blue Oval is asking for a new trial on the basis that it was unfairly precluded from defending against claims that its trucks were defective, according to the Wall Street Journal.
FoMoCo says that it has evidence that the truck involved in the prior incident was safe and that its roof structure is actually stronger than many of its peers, arguing that the judge at the time barred it from providing the evidence and defending itself. Additionally, Ford claims that it wasn't able to present evidence that other factors could have contributed to the fatalities, including the fact that the occupants weren't wearing their seat belts properly and their pickup was using tires with the incorrect load ratings, which allegedly resulted in the tire rupturing and causing the accident.
As Ford Authority reported last month, the rules regulating roof strength on trucks were expanded 30 years ago to include light-duty trucks to better protect occupants in the event of a rollover crash. However, the National Highway Safety Administration chose not to include heavy-duty trucks in the new regulation, though that eventually did happen following an order by Congress in 2009. This is precisely why Ford is appealing the court's decision, noting that the roof used on the 2002 Ford Super Duty was reasonably safe as designed, met industry standards at the time, and wasn't covered by federal roof-crush requirements. As a result, the NHTSA didn't test these models for roof-crush performance, either.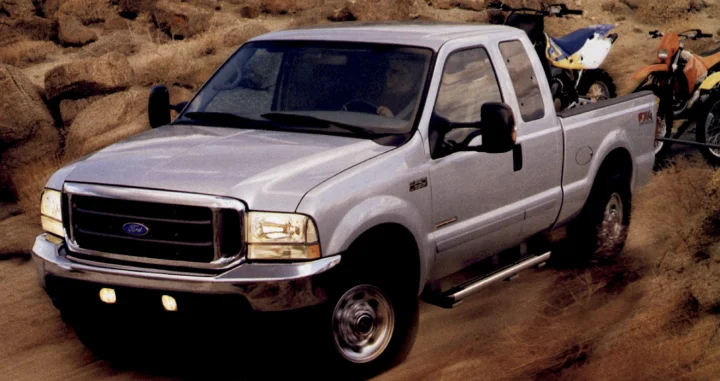 Regardless, The Blue Oval is facing facing 162 lawsuits and 83 additional reports of roof crush similar to this case that affect heavy-duty trucks built between 1999-2016. "Ford didn't get to put its case on," said Theodore Boutrous, an attorney for the automaker. "It was fighting with two hands behind its back. There are millions of these vehicles on the road around the United States. The safety record is strong."
We'll have more on this and all of Ford's active lawsuits soon, so be sure and subscribe to Ford Authority for the latest Ford lawsuit news, Ford Super Duty news, and 24/7 Ford news coverage.