Ford's Garage – a restaurant loaded with cool bits and pieces of Blue Oval memorabilia – has expanded rapidly over the past several years, opening locations in Dearborn, Michigan, India, all throughout Florida – including one right at a dealership – and has many more planned for the future, including a site in Tennessee. However, Ford's Garage isn't done growing by a long shot, and is now planning on opening four additional locations in the Detroit Metro area, according to The Detroit News.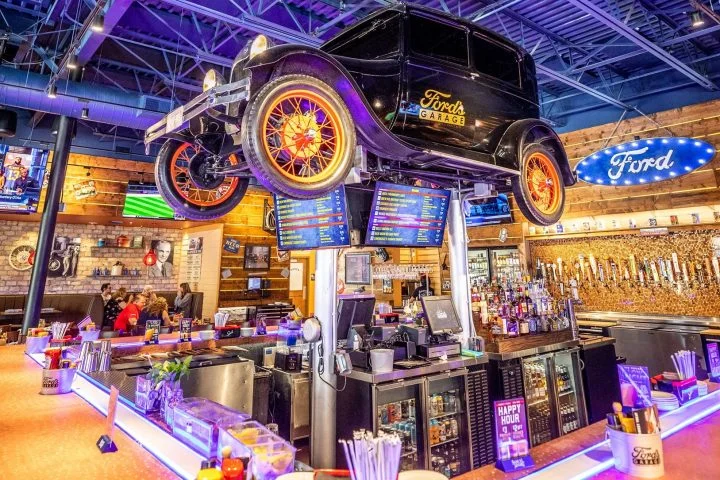 "With people ready to put the pandemic in the rearview mirror, they're back out dining again and looking for entertainment," said Ford's Garage franchise partner Billy Downs. "People enjoy great food and energy in a restaurant that is comfortable, unpretentious, and unique to the casual dining space. "As it turns out, the Ford Motor Company's rich history as one of America's most important manufacturing companies also translates to a pretty cool dining experience."
Of those four locations, one will be located in Novi's Fountain Walk, with construction of that 9,000 square-foot space scheduled to begin later this month with a projected opening date of early 2023. Ford's Garage has grown quickly since it was founded in 2012, and there are currently 20 locations in Florida, Indiana, Michigan, Ohio and Texas, with future sites planned for New York, New Jersey, and Kentucky, in addition to these four new Detroit-based restaurants.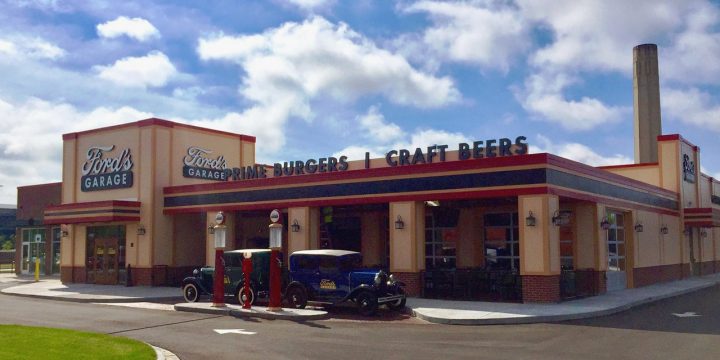 After starting out sans the automaker's official blessing, Ford's Garage eventually became an official licensee of FoMoCo some time later, and hasn't looked back since. Each location is designed to look like a vintage gas station, complete with all sorts of historic Ford memorabilia. As far as food goes, the focus is on classic American fare such as hamburgers and other types of comfort food, with plenty of craft beer on tap, too.
We'll have more on Ford's Garage soon, so be sure and subscribe to Ford Authority for ongoing Ford news coverage.