It's certainly interesting to discover what makes a particular car tick, and now that the automotive industry is staring down the age of the electric vehicle, curiosity has led some technicians to tear into the guts of their EVs. As Ford Authority previously reported, the Ford Mustang Mach-E has already been subject to a teardown by some inquisitive gearheads. Now, a Ford F-150 Lightning has found itself under the knife, as the usual suspects that appear on the Hoovie's Garage YouTube channel took a look under the EV pickup's skin.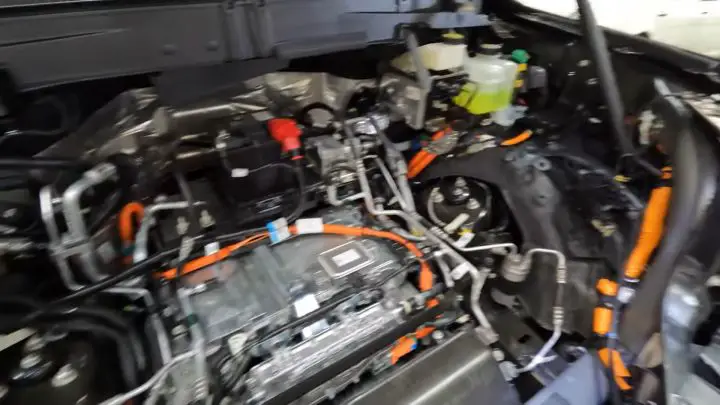 Tyler Hoover is the owner of this particular Ford F-150 Lightning, and he enlisted the help of David Long, also known as the Car Wizard on YouTube, to do a minor vivisection of the pickup. They spend a bit of time exploring the exterior of the F-150 Lightning, marveling at its handy tailgate steps and integrated measuring tape, and poring over its entry keypad and charge port door. The interesting bits, though, are under the hood.
The Ford F-150 Lightning features a "frunk" for cargo storage, but removing the plastic compartment exposes the pickup's electric guts. The two techs notice an air box and AC lines that lead to two separate AC systems amid a tangle of lines and bright orange high-voltage wiring. One AC system serves the battery, while the other cools the cabin.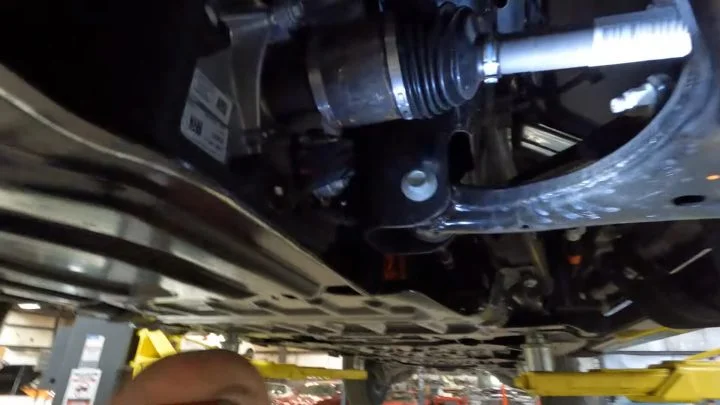 The undercarriage is defined by flat planes of steel plating that protect the vehicle's batteries. "Other than that," Hoover remarks, "it looks pretty much like a normal pickup truck." Suspension components like control arms and struts are the same as ICE vehicles, but the front axles lead directly to the motors, which is, of course, to be expected of an EV – but it's still a look that's going to take some getting used to.
"Imagine this when it's 20 years old," Hoover says, to which Long winces and replies that he will hopefully be retired by then.
We'll have more on the F-150 Lightning soon, so be sure and subscribe to Ford Authority for the latest Ford F-Series news, Ford F-150 news, F-150 Lightning news, and continuous Ford news coverage.