New Ford products – including but not limited to the Ford F-150 Lightning and Ford Mustang Mach-E – boast Sync 4 with Ford Power-Up capability, which allows owners to receive software updates automatically and without the need for a dealer visit. The technology has allowed The Blue Oval to steadily roll out BlueCruise hands-free driving to a growing number of vehicles, in addition to other quality of life updates. Now, it seems that Ford EVs and other vehicles will be upgraded to feature video streaming apps, and the ability to add a streaming service plan to play them.
In a video posted on Twitter, Ryan McManus, a software engineer at Ford, showed off a Mustang Mach-E with the Ford Power-Up 3.5.3.3 update. The update description is simply titled "Video Streaming," and explains that the vehicle is now able to stream video, including TV shows. Although it's not year exactly what that means and whether every new Ford vehicle with Sync 4 will get the update, he is able to navigate to an entertainment screen, which has YouTube, NBC News, and NBC Today apps listed. He then loads YouTube and watches a video from the official Ford account.
The update description also mentions a Ford Streaming Connected Service plan, which is consistent with what's currently available for owners, as every new Ford comes standard with a FordPass Connect modem that enables owners access to streaming apps without the need for a phone. Additionally, the apps can be accessed through Wi-Fi.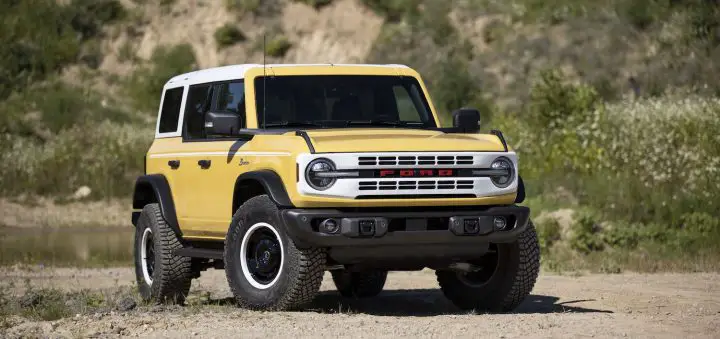 Based on the wording describing what's included in the update, the addition of video streaming apps is being envisioned as a way for owners to entertain themselves while waiting for their vehicles to charge. Theoretically, any Ford capable of receiving Ford Power-Up updates could also get video streaming too, a group that includes the Ford Edge, Ford Bronco, and Ford Expedition, among others.
We'll have more on this update as soon as we have it so subscribe to Ford Authority for continuous Ford news coverage.